Garland Snub Just the Tip of Judicial Obstruction Iceberg
The rising number of judicial vacancies supports the view that political obstruction has risen to record levels.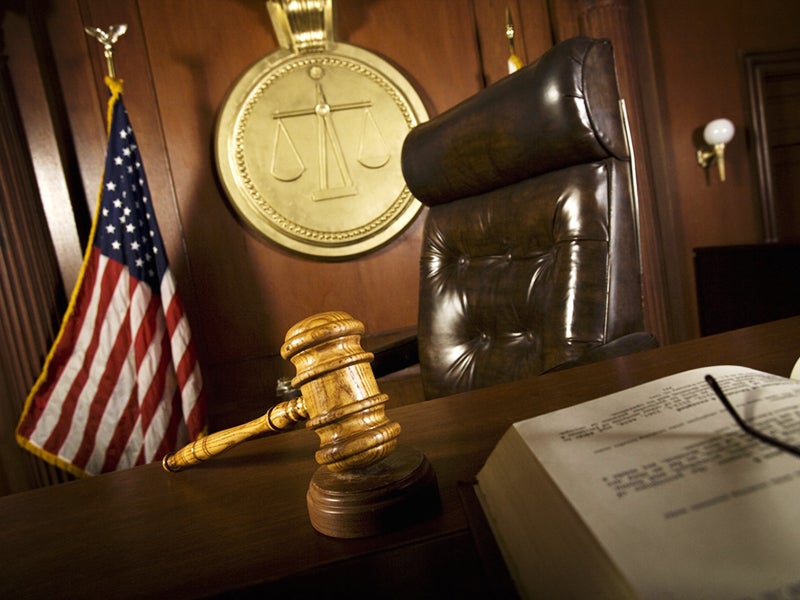 Just as rising temperatures support the view of the vast majority of scientists that manmade climate change is happening now, with grave consequences, the rising number of judicial vacancies supports the view of many experts that political obstruction has risen to record levels. The consequences of that obstructionism are also quite serious.
Many Americans are aware that Senate Republicans, in an unprecedented action, are refusing to even consider President Barack Obama's nomination of Merrick Garland to the U.S. Supreme Court. Even though Garland is an extremely moderate nominee—a judge previously identified by Republicans as a prefect consensus pick—the Republican-controlled Senate Judiciary Committee has refused to even hold a hearing for him.
But this is just the tip of the iceberg. Across the nation, dozens of judicial seats remain vacant. After Republicans took control of the Senate after the 2014 election, the confirmation process came to a screeching halt. Since then, only 22 nominees have been confirmed, leaving a record 90 judicial vacancies.
Judicial obstruction is nothing new, of course. Democrats stalled as much as they dared in confirming George W. Bush's nominations during his final year in office. But even then, the Democratic-controlled Senate confirmed 68 of his nominees during that Congress.
By refusing to act, senators are creating a judicial crisis by actively refusing to do their job. Many of these vacancies are considered judicial emergencies, causing overloaded dockets and delaying justice for many.
The number of vacancies is projected to continue rising with expected retirements of senior judges. Senate Judiciary Chairman Charles Grassley (R-Iowa) promised to shut down the judicial confirmation process completely when Congress returns from its long summer recess—even though there is plenty of time for the Senate to do its job.
This obstruction is not about ideology. All nominees are supported by their home state senators, both Democrats and Republicans. Sens. Tim Scott and Lindsey Graham of South Carolina both publicly endorsed nominee Donald Coggins. Graham said, "We've got a good nominee on our hands here." But no vote.
Texas Sens. John Cornyn and Ted Cruz have come under home-town criticism for their role in obstructing the nomination process for Texas judges. Even though Cornyn says he wants to fill lower-court seats, even as he stands firm on refusing to consider Garland, he and Cruz have both delayed the process by refusing to offer recommendations to Obama.
Texas has the highest number of federal judicial vacancies of any state, and all of them have been declared judicial emergencies. The state's judicial districts have the nation's highest caseloads, and the Judicial Conference of the United States says Texas needs at least nine new judgeships to meet the growing federal criminal and civil caseload.
Republicans and Democrats will likely disagree on where tipping point lies on the judicial crisis as the presidential election season continues. While Republican Senate leadership continues to obstruct and play risky games with our judicial system, citizens will continue to be denied access to courts as a result. Just as climate change threatens low-lying coastal areas, our nation's empty courts will continuously flood with cases that may not be heard until senators do their jobs.
This blog was first published by The Hill on September 12, 2016.
Part of the Policy & Legislation team, Brielle covers access to courts, judicial nominations and regulatory (APA) issues.
Established in 1989, Earthjustice's Policy & Legislation team works with champions in Congress to craft legislation that supports and extends our legal gains.