#JoinThePack and Vote for Your Favorite Wolf Art!
Help spread the word that wolves deserve to be respected and protected; vote for your favorite wolf art to be included in a national advocacy campaign this fall!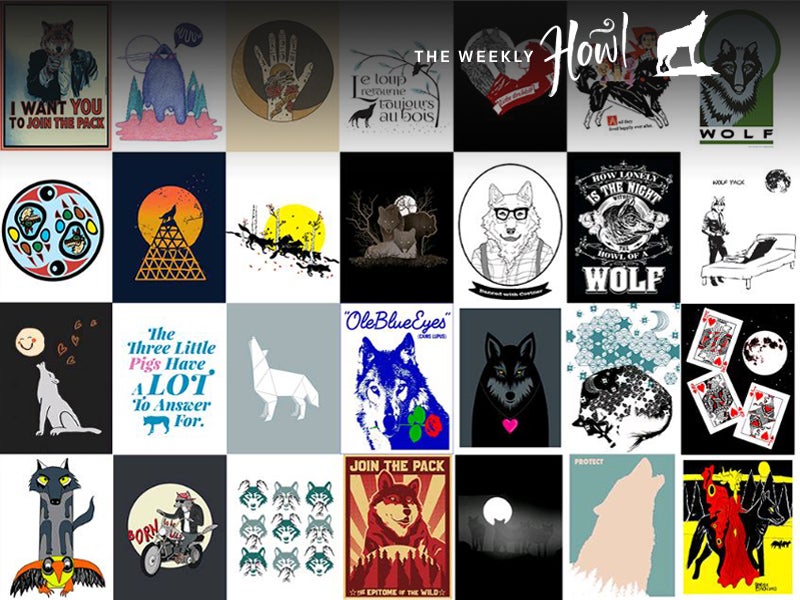 Last year, Earthjustice partnered with the Creative Action Network to launch #JoinThePack, a wolf art campaign to debunk negative stereotypes about this misunderstood species. We received a tremendous response of more than 100 submissions from artists eager to share their passion for wolves.
This year, we put out the call again, and wolf-lovers are delivering with creative and inspiring artwork that celebrates this icon of the wild. We've selected 10 outstanding pieces, and now we need you to vote for your favorites.
Visit Earthjustice on Facebook and Instagram (@Earthjustice) to vote for your favorite pieces of wolf art by "liking" or "sharing" the submissions. Top picks will be included in a national PSA campaign this fall that will help spread the message that wolves deserve to be respected and protected. The PSA posters will be displayed in malls across the U.S. with a message to our elected leaders not to let politics decide the fate of America's wolves.
The need to change the public's perception of wolves is real. Anti-wildlife politicians regularly cite disproven stereotypes (that wolves regularly kill livestock, for example) to make the case for removing wolf protections. And these negative portrayals are working. Currently, legislation that would strip federal Endangered Species Act protections from wolves across the U.S. is working its way toward the president's desk.
Please help us spread the message that wolves are vital to the natural and cultural landscape of the United States. Vote now by sharing or liking your favorite pieces of wolf art. Voting closes on October 15, 2016!
Want to do even more? Sign our petition urging President Obama to protect wild wolves and safeguard the Endangered Species Act, which to date has saved more than 99 percent of the species it protects.
Take Action! Protect Wolves and the Endangered Species Act!
​
About this series
2015 marked the 20th anniversary of the reintroduction of gray wolves to the northern Rockies, and since that time wolves have been under nearly constant threat of losing their protections. The Weekly Howl provides insights and education about the gray wolf and updates on the status of its protections while celebrating the iconic species as a vital part of a functioning, healthy ecosystem. Posts ran through the summer of 2015 and resumed in the fall of 2016.
Maggie worked at Earthjustice from 2014–2021.