Introducing Dr. Robert Bullard in Honor of Black History Month
Earthjustice's Keith Rushing profiles the influential founder of the environmental justice movement, Dr. Robert Bullard, in honor of Black History Month.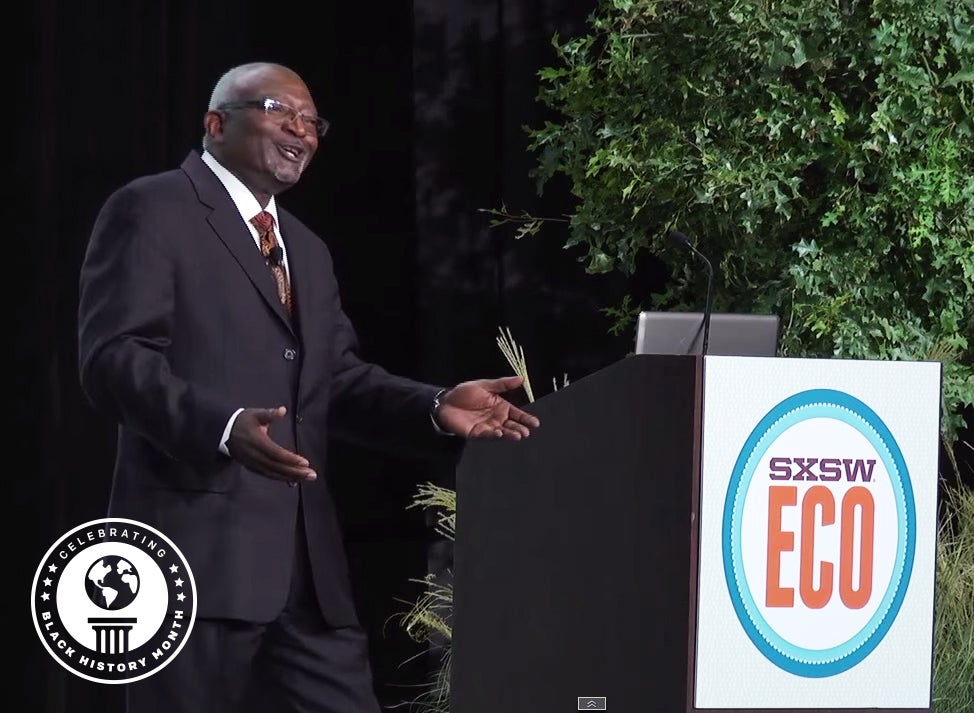 Earthjustice—in recognition of Black History Month—is sharing articles and videos about African Americans who have made contributions to the environmental movement. In addition to recognizing the courageous work of others, Earthjustice's own African-American staff will also share personal stories about how they became involved in the environmental movement.
I'm Keith Rushing, campaign press secretary at Earthjustice. I joined Earthjustice one year ago, after 15 years of working as a newspaper reporter and five years of work in communications for a number of nonprofit organizations that engaged in social justice work.
The environmental issues I now work on are deeply meaningful to me because they involve our struggle for fairness and equity as we fight for our right to clean water and clean air.
I was born into a family that had been activists in the 1960s during the Civil Rights movement and grew up with an understanding that life was unfair, but, at the same time, we could do something to make it fairer.  
I understood early on that some Americans have access to more resources, better jobs and schools because of race and class issues that our society created and tolerated. Nevertheless, we could take responsibility to challenge this inequity and make the world a better place. As a journalist, my goal was to represent the voices of those who received less media coverage, those whose lives, stories and problems were not being fully told. This motivation to try to create more balance and fairness carried through to my work on environmental issues and inspires me daily.
For Black History Month, I'd like to share a recent interview and speech given by Dr. Robert Bullard, known as the father of environmental justice. Bullard is a dean of public affairs at Texas Southern University in Houston, Texas.
In 1979, he testified as an expert in the first-ever lawsuit that challenged environmental discrimination using civil rights laws, after a landfill was planned for a black middle class residential neighborhood in Houston. Bullard's analysis showed that while African Americans were 25 percent of Houston's population, 82 percent of the landfills and waste incinerators were placed in black communities. Bullard was a leader in organizing the first National People of Color Environmental Leadership summit in 1991 from which derived the principles of environmental justice. That effort laid the groundwork for former President Bill Clinton to issue an environmental justice executive order in 1994 that directed federal agencies to identify and address the disproportionately high and adverse human health or environmental effects of their actions on low-income populations and communities of color.
Bullard represents the qualities that we've seen among so many African Americans we hold up as heroes. Bullard has been a bold leader, strategic in his analysis, innovative and tenacious in helping launch the environmental justice movement and continuing to move it forward.
Bullard makes it clear that the disproportionate levels of pollution that black communities face cannot be separated from discrimination in housing, farming, labor, transportation and labor issues.
In a keynote speech last fall at the SXSW Eco conference, he recounts the history of the environmental justice movement. He talks about the ongoing environmental discrimination communities face. But, he says that while the situation has often seemed bleak, he's buoyed by the tens of thousands of young people who were part of last fall's People's Climate March that are engaged in furthering the fight for environmental justice. I hope you enjoy listening to Bullard's keynote address, "Climate Change and Vulnerability: Why a Southern Region Climate and Community Resilience Initiative Is Needed."
Based in Washington, D.C., Keith is the National Communications Strategist for Partnerships and Intersectional Justice.