Supreme Court Upholds Cross-State Air Pollution Rule
Thanks to a U.S. Supreme Court ruling today, more than two-dozen states with coal-fired power plants must clean up dirty emissions.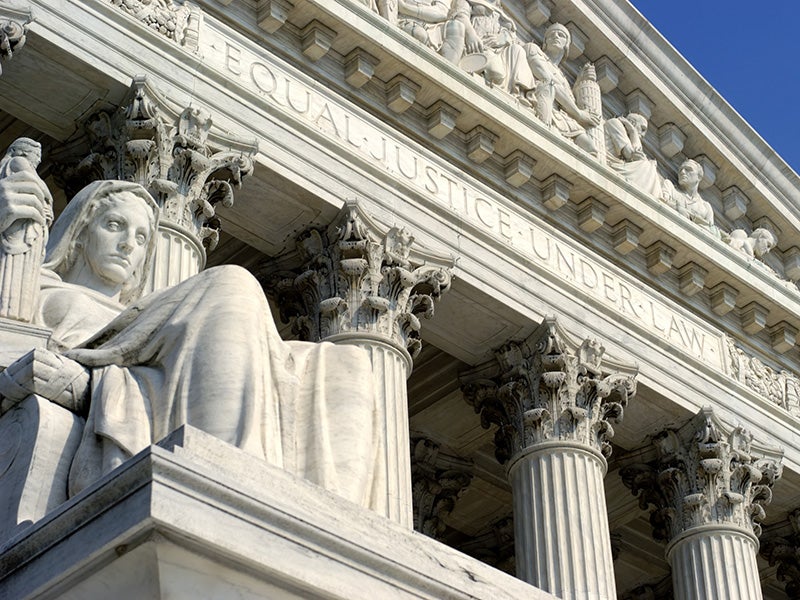 Thanks to a U.S. Supreme Court ruling today, more than two-dozen states with coal-fired power plants must clean up dirty emissions that are floating—like secondhand cigarette smoke—into the lives of people who live in states downwind.
The court upheld the Environmental Protection Agency's "Cross-State Air Pollution Rule," which the EPA says will prevent up to 34,000 premature deaths each year and provide up to $280 billion in health and environmental benefits by reducing pollution that crosses state lines.
The decision is a major victory for Earthjustice attorney Howard Fox and other attorneys acting on behalf of the Environmental Defense Fund, who have been defending the rule alongside other environmental groups, the EPA, nine states, and several cities. The unsuccessful challengers included electric power companies and allied states.
Today's decision reversed "an extremely damaging D.C. Circuit court decision that would have erected potentially insurmountable barriers to cleaning up dangerous air pollution," said Drew Caputo, Earthjustice Vice President of Litigation for Lands, Wildlife and Oceans.
The rule upheld today requires power plants in 28 states to clean up nitrogen oxide and sulfur dioxide pollution that drifts across state borders and contributes to harmful soot (particles) and smog (ozone) pollution in downwind states.
The rule was adopted under the "good neighbor" provision of the Clean Air Act, which Earthjustice President Trip Van Noppen said is welcome news for millions of Americans whose lungs are on the receiving end of badly polluted air. "People who live downwind from this deadly pollution have the right to breathe air that doesn't sicken and kill them," he said.
Aside from saving thousands of lives, the EPA said, the rule should prevent 15,000 non-fatal heart attacks, 19,000 hospital and emergency room visits, 19,000 episodes of acute bronchitis, 420,000 upper and lower respiratory symptoms, 400,000 episodes of aggravated asthma, and 1.8 million days of missed work or school.
In the words of Earthjustice attorney David Baron, "This decision is pretty much a total vindication of EPA's authority to limit interstate air pollution from power plants, and to do so without delay."
From 2006–2014, Terry was managing editor for Earthjustice's blog, online monthly newsletter and print Earthjustice Quarterly Magazine.
Established in 2008, Earthjustice's Northeast Office, located in New York City, is at the forefront of issues at the intersection of energy, environmental health, and social justice.