Tell Trump: 'Back Off Bears Ears'
You have until May 27 to tell the Trump administration that Bears Ears is a vital part of our national heritage and must remain protected.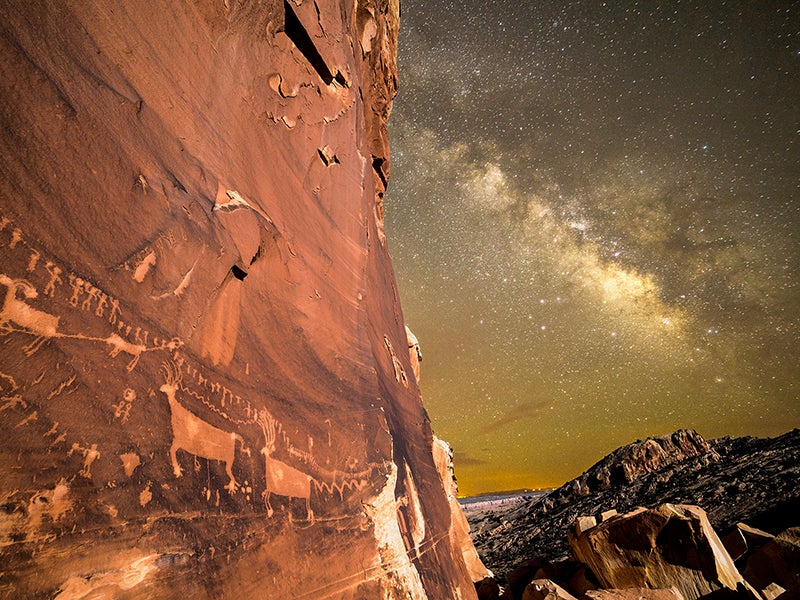 Time is running out to save one of America's newest national monuments.
The rugged Bears Ears region of southern Utah boasts ancient cliff dwellings, rare wildlife, stunning canyon lands and the highest concentration of ancient cultural sites in the country. Its intricate petroglyphs, ceremonial sites and prehistoric ruins remain places of pilgrimage for Native American tribes. In December 2016, President Obama declared Bears Ears a national monument, protecting its 1.4 million acres of federal land from looting and development.
But now, at the behest of conservative Utah lawmakers, President Trump could eliminate the monument or radically reduce its size. Trump issued an executive order last month calling on the Department of the Interior to reconsider federal protections for Bears Ears and 26 other national monuments.
Bears Ears will be decided first. Starting today, the administration has opened a brief window for public comment on whether or not to keep the monument—until May 27. Please tell the Trump administration to preserve America's treasured natural and cultural heritage.
Take Action! Urge Secretary Zinke to protect Bears Ears National Monument.
We've already collected comments from thousands of people in Utah and around the country who are passionate about protecting monuments. Here are a few that moved us:
A journalist and graduate of the University of California, Berkeley, Heather was the associate editor from 2015–2017.