Wastewater In'frack'tion in California's Drought-Plagued Central Valley
A recent investigation reveals three billion gallons of fracking wastewater were injected into central California freshwater aquifers.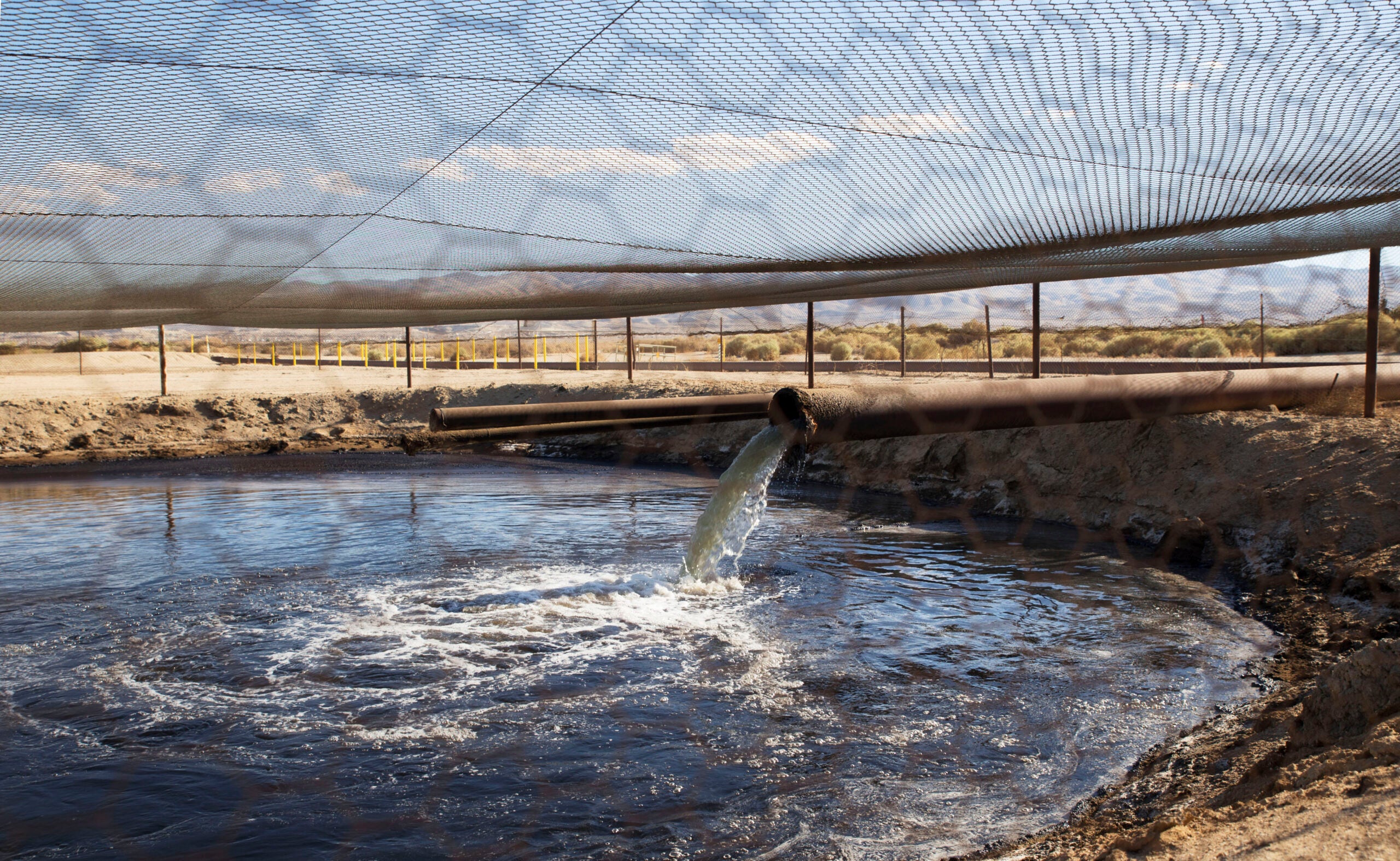 Thirsty? How about a glass of frackwash from the tap? Don't mind that little bit of arsenic swirling around like an invisible noose. For residents in central California's Kern County, this is unfortunately the reality they face after a recent investigation found that nearly 3 billion gallons of fracking wastewater containing toxins and carcinogens was injected into central California aquifers.
That's right. The region of California that produces more than half of our nation's fruits, vegetables and nuts, is being irrigated with fracking wastewater. This investigation is the result of a report mandated by the EPA after the closing of 11 fracking wastewater wells by California state regulators last summer.
So far, the California State Water Resources Board has only tested eight of 100 wells, so the full extent of this contamination is not yet known. What is known is that those eight sites tested positive for high levels of chemicals like arsenic and thallium, a toxin used in rat poison. These chemicals are very dangerous to human health and can interfere with the body's immune system.
According to the Center of Biological Diversity, California has an estimated 2,583 wastewater injection wells, of which 1,552 are currently active. The oil and gas industry produces billions of gallons of water contaminated with fracking fluid, and a large percentage of this water is "disposed of" using these injection sites located all over the state. This is taking place at a time when groundwater aquifers are being relied upon more and more to provide the drought-plagued state with drinking and irrigation water. What could possibly go wrong?
During a time of record-breaking drought, groundwater contamination is especially unwelcome news, and it's already beginning to help fuel a growing anti-fracking movement in California. Late last year, San Benito County and Mendocino County banned fracking, and grassroots organizers in other areas are hoping to follow in their footsteps. Just recently in the city of La Habra Heights, voters put forth a ballot measure to prohibit fracking that will be voted on in an upcoming March election.
Outside of California, the fracking debate is heating up as its dangers become more well-known and well-documented. Just this week, Scotland announced an indefinite moratorium on fracking, and last month the entire state of New York revealed that it will also ban fracking. And, Earthjustice recently won a public-interest lawsuit that will make it more difficult for oil and gas companies to conceal the fracking chemicals they use in Wyoming.
While the fracking fight is far from over, the growing fracking backlash indicates that we may have reached the beginning of the end of fracking's "Wild West" era. 
As a communications strategist, Miranda covers Earthjustice's Mid-Pacific and California regional offices. She has campaigned to defend public water resources in North America and is a graduate of the Master's in Global Studies program at the University of California, Santa Barbara where her research focused on climate change.