Pesticides: Stories from the Frontlines, Part 1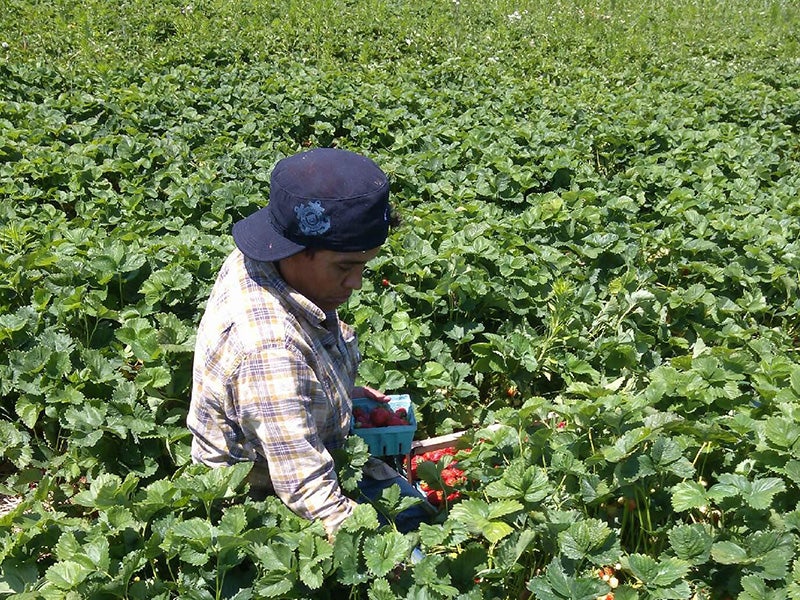 Photo courtesy of Alina Diaz / Alianza Nacional de Campesinas
The U.S. Environmental Protection Agency wants your feedback as it updates rules meant to protect children and adult agricultural workers from pesticides.
In this first installment of a weekly series, farmworkers share stories from the frontlines, illustrating why we need an even stronger standard than EPA proposes. Join them in taking action, and share your story below.
Part 1: Strengthening protections for farmworkers
I was a farmworker from age 14 to 18 during the summer and was exposed to pesticides numerous times. Exposure to pesticides continued when I was adult. Exposure was part of my job and exposure also happened due to where I lived. As you know, the use of pesticides is endangering the health of the American people throughout the United States. Henry from Florence, OR
Aloha I've owned a farm/plant nursery in Hawaiʻi for over 25 years. I've practiced Integrated Pest Management (IPM) techniques successfully in all my agricultural endeavors, and we're 99 percent organic. There's no reason why our children, farmworkers or environment should suffer from chemical poisoning and pollution when viable options exist for both farming and landscaping. Janice from Kailua, HI
As someone who has worked in the fields, I know how much crop workers are exposed to everything that is used on the plants. They're constantly touching plants as they do the harvesting. We owe it to these workers, as well as to all of us who consume the products of these plants, to have the best standards for pesticides. Linda from New Orleans
As a farmer who works in an area where spraying by airplane and other methods is a regular occurrence, I know how easy it is to be exposed to these chemicals. If I can smell it, then I am breathing it in. Kenneth from Bryon Ranch, IL
Do you have a story to share? Tell the EPA, before the agency's public comment period ends on August 18, 2014.
And join us next week for part two in the Stories from the Frontlines series: "When Going Organic Isn't Possible."