Courts Demand Clean Air for Americans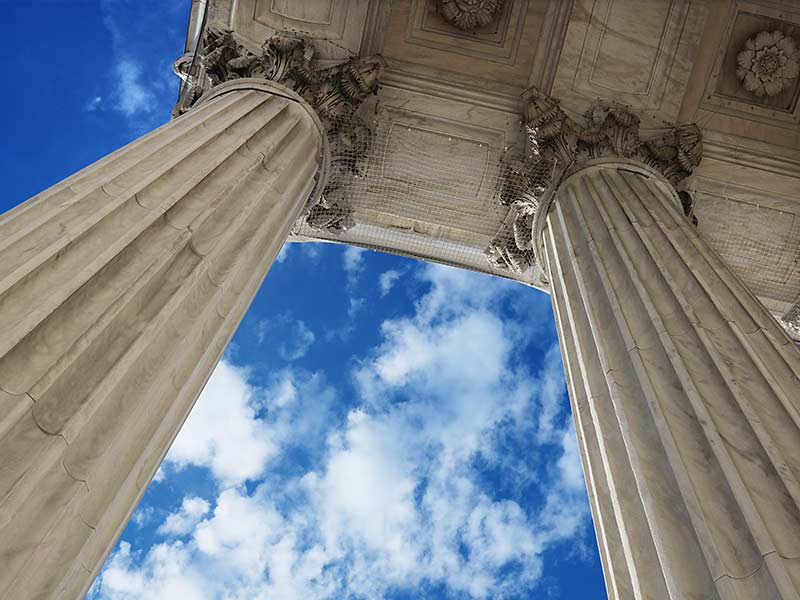 Over the last few weeks, the nation's federal courts—including the U.S. Supreme Court—have blessed Americans with four major clean air victories that will save tens of thousands of lives and allow millions of us to live healthier. Some of these achievements came only after years of struggle by Earthjustice and our allies.
A related win for clean air came this week when the Environmental Protection Agency—responding to an Earthjustice lawsuit—proposed new regulations for oil refineries that would reduce the amount of cancer-causing pollution these facilities spew into the air throughout the United States. The regulations are particularly important for fenceline communities that are adjacent to refineries.
The highest profile of the court victories occurred at the U.S. Supreme Court, whose ruling ultimately will make 28 states clean up pollution from coal-fired power plants that blows into neighboring states, preventing those states from protecting the health of their communities. The court upheld the Environmental Protection Agency's "Cross-State Air Pollution Rule," which the EPA says will prevent up to 34,000 premature deaths each year and provide as much as $280 billion in health and environmental benefits.
Another important win over coal polluters came from the U.S. Court of Appeals for the D.C. Circuit, which upheld the EPA's 2012 Mercury and Air Toxics Rule against a challenge by the coal industry. Coal-fired power plants are the largest source of toxic air pollutants, and account for almost half of the nation's mercury emissions. Earthjustice has led a litigation campaign to fix that.
This lifesaving achievement will annually prevent up to 11,000 premature deaths, nearly 5,000 heart attacks and 130,000 asthma attacks, and more than 540,000 missed days of work days. It will also protect children from exposures to mercury than can damage their ability to develop and learn.
Likewise, a huge lifesaver is our victory over ozone, the primary component of smog. A federal district court judge ruled that the EPA must—this year—deal with our nation's smog crisis by proposing long-overdue revisions to control ozone pollution. The EPA admits that more protective ozone standards could save 12,000 lives a year, yet it has put off updating them for years. The foot-dragging now will end.
The most recent court victory will eliminate much of the soot coming from tailpipes, smokestacks and industrial power plants. Soot, made up of fine particulate matter, is easily breathed in, causing many kinds of respiratory ailments and heart disease, and thousands of deaths.