Senators Bennet and Markey Introduce Bill to Protect the Arctic National Wildlife Refuge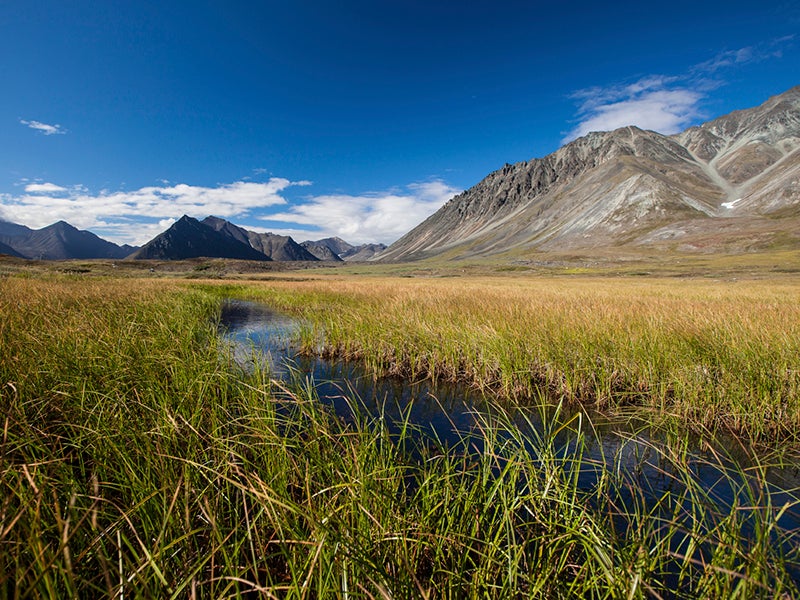 This year has been a big one for the Arctic National Wildlife Refuge. Last January, President Obama announced a Comprehensive Conservation Plan (CCP) for the refuge that recommended wilderness designations for areas throughout the refuge, including the threatened coastal plain.
The refuge and its biological heart, the coastal plain, is not a place that many will be able to visit in their lifetimes, yet the beauty of this untouched wild place—one of the last of its kind—inspired nearly 1 million people to comment in support of the wilderness recommendation during the CCP process. This included people from all 50 states, as well as Native American, faith-based, business and conservation groups.
Now, Senators Michael Bennet (D-CO) and Ed Markey (D-MA) have once again added their voices to the mix of those in support of protecting the coastal plain of the Arctic National Wildlife Refuge by introducing a bill that would designate the coastal plain as wilderness. This bill, which has the support of a historic 34 cosponsoring senators, would protect the coastal plain from oil and gas development and ensure that it remains the untouched national treasure that has captured the hearts and minds of so many Americans.
What makes the refuge so special? This pristine land is home to more than 250 animal species, including polar bears and wolverines, as well as more than 180 species of birds that migrate there each year from all 50 states. The native Gwich'in people call the coastal plain—a biologically diverse swatch of land bordering the Beaufort Sea in northeast Alaska—the "Sacred Place Where Life Begins," since it is the birthing place of the porcupine caribou, their main source of food.
Recently, Shell Oil announced it will end offshore drilling in the Arctic Ocean near Alaska for the foreseeable future. Moreover, the Obama administration just pronounced it will cancel upcoming oil and gas lease sales in the Arctic. Even though drilling in the Arctic is on its way out, there are those in Congress and the oil industry who would turn the unique coastal plain into an industrial complex, rather than leave it in its natural state. Past CCP recommendations encouraging drilling in the Arctic refuge ignored sound science that showed the refuge contains wilderness-quality lands—like the coastal plain— that deserve to be protected, not threatened by potential oil spills.
Senators Bennet and Markey were joined by 32 other Senators in support of protecting the coastal plain, as well as more than 100 members of the House of Representatives, but there's still more to be done. Send a message to your senators urging them to support wilderness protection for the Arctic National Wildlife Refuge.
With your help, we can protect one of the last remaining swaths of untouched wilderness.
To read a press release on the new legislation from Native Alaskan communities, faith groups, veterans groups and conservationists, click here.