Remembering Reginald K. Brack Jr.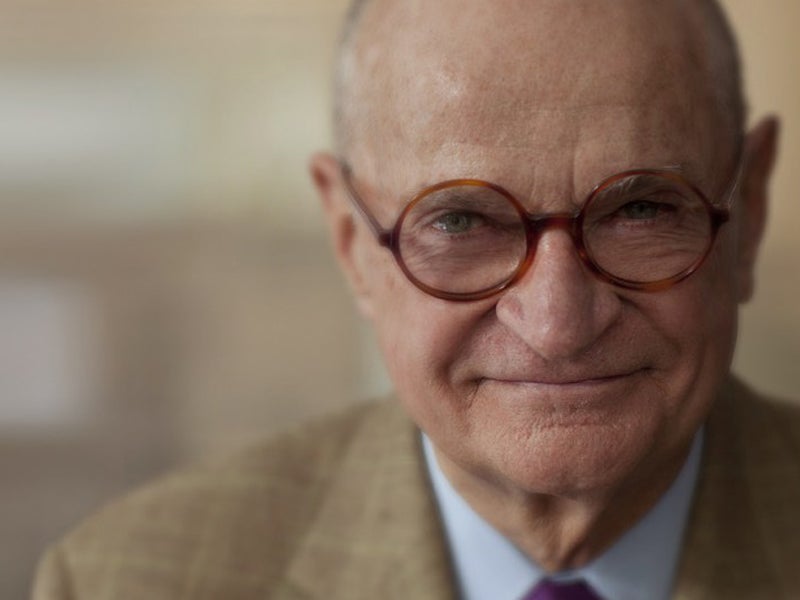 Reginald K. Brack Jr., a force of nature and honorary life trustee of Earthjustice, passed away on October 4 at his home in Greenwich, Connecticut. He was 79. Mr. Brack, who was known as Reg, served as a trustee for 19 years and used his experience as a media executive to guide the evolution of our communications department from its infancy to its current sophistication. Earthjustice would not be the organization it is today if it were not for all that he contributed.
Reg was the consummate board member, a wise counselor whose opinions carried great weight, and a generous friend to all who know him through his devotion to Earthjustice. He will be sorely missed.
Reginald K. Brack Jr., 79, Dies; Led Time Inc. Into Entertainment Era
By Diane Cardwell, published by The New York Times on October 10, 2016.
Reginald K. Brack Jr., who as a top executive at Time Inc. helped shepherd the company's sometimes uneasy transformation from a primarily journalistic enterprise into a multimedia and entertainment company, died on Oct. 4 at his home in Greenwich, Conn. He was 79.
The cause was complications of progressive supranuclear palsy, a brain disorder, his family said.
Mr. Brack began at Time Inc. as an ad salesman at Time magazine in 1962 and rose to chief executive in 1990. He was the first person to run the company who had not gone to an Ivy League college, and the first who had begun his career in sales and not journalism or finance.
In his nearly four decades at Time Inc., Mr. Brack, who was known as Reg, helped usher in a renaissance of the company's book sales operations and of its stable of magazines as they were becoming not just publications but brands. He was the original publisher of Discover, and several titles dedicated to lifestyle and culture were introduced under his leadership, including Entertainment Weekly, Martha Stewart Living, InStyle and Vibe.
Not all of his experiments were successful. In 1988 Time Inc. invested $185 million in Whittle Communications, which created advertiser-driven media for schools and doctors' offices; it collapsed in the mid-1990s.
But he is credited with strengthening the magazine operations' bottom-line sensibility and with helping to open up the company's old-boy culture, especially by naming women to higher ranks. When he appointed Elizabeth Valk Long publisher of Life in 1986, she became the first woman to hold that title at any Time publication.
Reginald Kufeld Brack Jr. was born in Great Bend, Kan., on Aug. 26, 1937, and grew up in Dallas. He was the oldest of three children of Reginald Brack, an executive at Braniff International Airways, and the former Edythe Mulveyhill. In a video provided by his family, Mr. Brack described the Dallas of his youth as "a totally safe place" where he and his brother rode horses down the street to school.
After graduating from Washington and Lee University in Virginia in 1959, he moved to St. Louis to sell advertising at The Saturday Evening Post. He had been there for three years when he struck up a conversation with a man sitting next to him on an airplane; he had noticed the man writing on Time magazine stationery.
The man asked him if he had ever considered working for Time, and Mr. Brack told him he had tried, but had been rejected. The man, who turned out to be the magazine's publisher (he did not mention his name), told him to "rethink that," Mr. Brack recalled in the video.
He joined the company a few months later. That same year, 1962, he married Barbara Smith, whom he had met five months earlier on a blind date in St. Louis. She survives him, as do three children, Reginald, Peter and Elizabeth Brack; a brother, Dennis; a sister, Linda McFarland; and a granddaughter.
At Time, Mr. Brack said, he rejected the chummy ethos of cocktail-filled restaurant lunches with colleagues and chose instead to dine with customers. He earned a series of promotions, becoming ad sales director for Time's international editions as well as worldwide sales director for the magazine. He later helped turn around Time Life's struggling book and video operations before becoming chief executive of the magazine division in 1986.
He was a vocal proponent of Time Inc.'s 1990 merger with Warner Communications, and he was comfortable breaking down some of the traditional walls between the business and editorial sides of publications. When he was marketing to airline companies, for example, Time would lease a Boeing 707 to fly top industry executives and their ad agencies' representatives to Paris for the annual air show, where Time journalists would give presentations on new developments in the industry.
He was inducted into the American Advertising Federation Hall of Fame in 2001.
Reginald K. Brack, Jr./YouTube