Vender el precioso Ártico es un error descomunal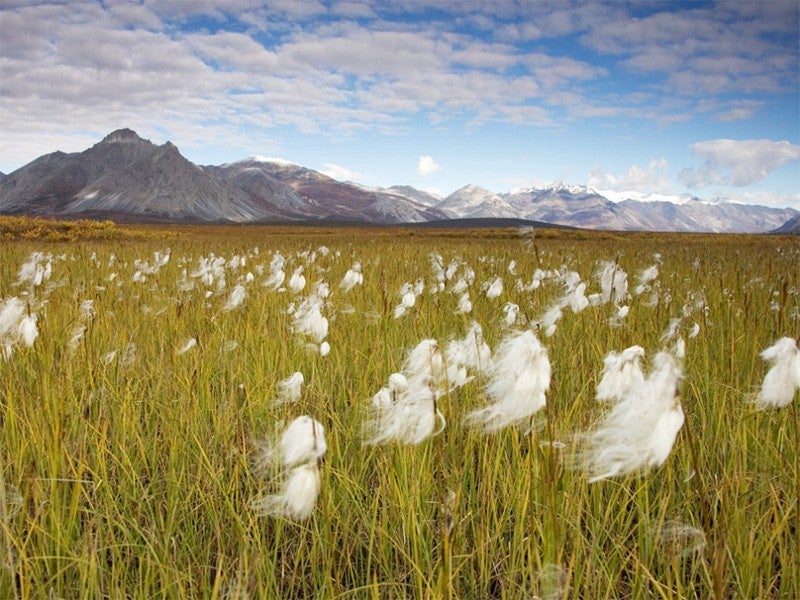 HILLEBRAND / U.S. FISH & WILDLIFE SERVICE
Una versión de este texto se publicó por primera vez como artículo de opinión en The Guardian.
El Refugio Nacional de Vida Silvestre del Ártico es uno de los últimos territorios salvajes intactos sobre la Tierra y la extensión silvestre más grande que queda en los Estados Unidos. La franja de montañas y tundra de casi 20 millones de acres es propiedad pública y ecológicamente incomparable. Pero gracias a la Ley de impuestos Republicana, parte de este refugio al que hemos protegido tanto puede convertirse en propiedad de la industria de combustibles fósiles.
La historia juzgará esta decisión como un error descomunal.
El Refugio Ártico es un lugar venerado por escritores y fotógrafos; un ícono entre los espacios naturales ecológicamente únicos —los que conservacionistas de todo el mundo han protegido desde principios del siglo XX— y nunca volverá a ser lo mismo si construyen carreteras y tuberías, si cavan pozos y plataformas de perforación o si se bombea y derrama petróleo.
Las encuestas de opinión pública muestran que la mayoría de estadounidenses están fuertemente en desacuerdo a perforaciones en el Refugio Nacional de Vida Silvestre del Ártico. También muestran que la justificación política para perforar —pagar parte de las exenciones tributarias de corporaciones y multimillonarios con producción de combustibles fósiles— no es realista ni compensará el déficit presupuestario proyectado. No obstante, la Senadora Lisa Murkowski y otros simpatizantes de las perforaciones forzaron esta controversial propuesta como parte del proyecto de la nueva Ley de impuestos aprobada por el Senado el viernes, por una simple mayoría de votos.
Pero las amenazas a nuestro ártico no se detienen con el Refugio. Así, desde los tribunales combatimos los esfuerzos de Trump por abrir el Océano Ártico a la perforación, toda vez que Barack Obama lo nombró zona protegida. Se proponen perforar el hábitat en tierras públicas al oeste del Ártico, lleno de vida silvestre inapreciable, donde Trump también busca quitar salvaguardias esenciales.
PHOTO COURTESY OF U.S. FISH AND WILDLIFE SERVICE
Nunca ha estado todo esto en tanto riesgo. Las emisiones de gases de efecto invernadero a largo plazo, asociadas con la extracción y quema de las reservas de petróleo estimadas en el Refugio, serían demasiado grandes. Investigadores han calculado que para limitar exitosamente las temperaturas promedio del mundo bajo el umbral considerado extremadamente peligroso, no se puede extraer ni una sola gota del petróleo del Ártico.
De hecho, si se extrajera y quemara todo el combustible fósil ya arrendado en tierras y aguas públicas sería imposible evitar los niveles catastróficos.
Las temperaturas en el Ártico aumentan casi dos veces más rápido que en el resto del mundo, y estos cambios ya están causando dificultades en comunidades nativas. Los indígenas Gwich'in, quienes dependen del Refugio Ártico, llaman a la llanura costera —la zona donde se propone la perforación— el "lugar sagrado donde comienza la vida". Su dieta y su cultura están intrínsecamente ligadas a las manadas de caribús puercoespín, las cuales migran a la llanura costera para dar a luz y criar a sus recién nacidos. Las perforaciones dañarían a las manadas de caribúes, poniendo en peligro la comida, la seguridad y la identidad cultural de los Gwich'in.
Estos ataques al Refugio Ártico no es más que la venta de uno de nuestros más preciados paisajes al mejor postor, todo por el miope propósito de financiar exenciones fiscales irresponsables y subsidiar a la industria del petróleo y gas. Vamos a seguir la lucha con todas nuestras fuerzas para proteger el Refugio Nacional de Vida Silvestre del Ártico, así como todas las tierras y aguas públicas del Ártico estadounidense amenazadas por la industria del petróleo. Desde estas tierras hacemos un llamado a todos los estadounidenses para que se unan a nuestra lucha, que es de todos.