200 Lawyers
15 Offices
500 Cases
Earthjustice goes to court for our planet.
We're here because the earth needs a good lawyer.
We Just Filed an Appeal to Stop the Willow Project
What happened: Earthjustice has asked a federal appellate court to throw out the Willow Project's permits. We also filed a motion to pause the project while our case is heard.
Why it matters: On Nov. 9, a lower court in Alaska declined to halt this massive oil drilling endeavor, siding with ConocoPhillips and the Biden administration. Willow would be catastrophic for the climate, and we will not drop our challenge.
Earlier this year, more than 5 million people signed petitions to stop ConocoPhillips' plans to drill for oil in the Arctic tundra. Public opposition centered on the project's massive greenhouse gas emissions in the midst of a climate crisis. When the federal government signed off on the project, Earthjustice immediately brought a lawsuit against it. We have fought off other bad ideas from the fossil fuel industry in Alaska and will persist until we complete the transition to clean energy.
What our appeal says
Our legal argument: Our lawsuit asks the court to halt Willow because the Biden administration neglected to consider alternatives that could have produced significantly less greenhouse gas emissions. It also seeks to hold the administration accountable failing to assess Willow's full impacts on climate and polar bears.
A disappointing lower court decision: Last week, a federal district court in Alaska ruled that Willow can continue moving forward.
Pressing onward: We have now escalated our case to the Ninth Circuit Court of Appeals. We have also filed for an injunction pending appeal, to stop construction until the court rules.
Why we sued: Earthjustice is dedicated to transitioning away from fossil fuels to avert the worst consequences of climate change. We must keep Arctic oil in the ground if we want to avert a climate catastrophe. We are also working to protect public lands in the Arctic, where the environment, Arctic wildlife, and nearby people who depend on the land for subsistence will all be harmed by this project.
Willow poses threats to the Western Arctic — and far beyond
A mega-emitter: This is the largest proposed oil and gas undertaking on U.S. public lands. Over its lifetime, Willow stands to accelerate the climate crisis by emitting about 260 million metric tons of greenhouse gases over the next 30 years.
Land destruction: ConocoPhillips is poised to build hundreds of miles of pipelines and roads, an airstrip, and a gravel mine on public lands. Drilling and roads will be allowed near Teshekpuk Lake, an important habitat for migratory birds and one of the most ecologically sensitive areas in the Arctic.
Threats to wildlife: The project's construction and daily operation would further jeopardize imperiled wildlife like polar bears. It would also harm caribou, which are essential for sustenance and traditional practices of nearby Alaska Native people.
Just the beginning: The oil industry has been planning to use roads, pipelines, and other infrastructure that would be constructed as part of Willow to enable many other drilling projects in the Western Arctic.
We've been in this fight since the start
Origins: Plans for the Willow project originated during the Trump administration, and we represented environmental groups in an initial lawsuit against it in 2020.
Initial win: A federal court ruled on behalf of our clients, finding that the permits glossed over Willow's global climate impact and threatened imperiled polar bears. The court sent the project back to the Department of Interior for additional review.
Back to court: When the project won approval again in March of 2023, we filed another legal challenge, arguing that Willow is just as ill-considered as it was before. We represented Center for Biological Diversity, Defenders of Wildlife, Friends of the Earth, and Greenpeace USA, along with the Natural Resources Defense Council.
Not our only Arctic fight: In August, we effectively halted another drilling venture in Alaska when the federal government settled a lawsuit we brought against the Peregrine oil exploration project. The government agreed to do a new impact review before approving any future work. If developed, Peregrine could have produced 1.6 billion barrels of petroleum – more than twice as much as Willow.
Earthjustice is the largest nonprofit legal organization fighting to protect our planet, and we will not back down. Your support as an Earthjustice donor is critical to our victories today, tomorrow, and for years to come.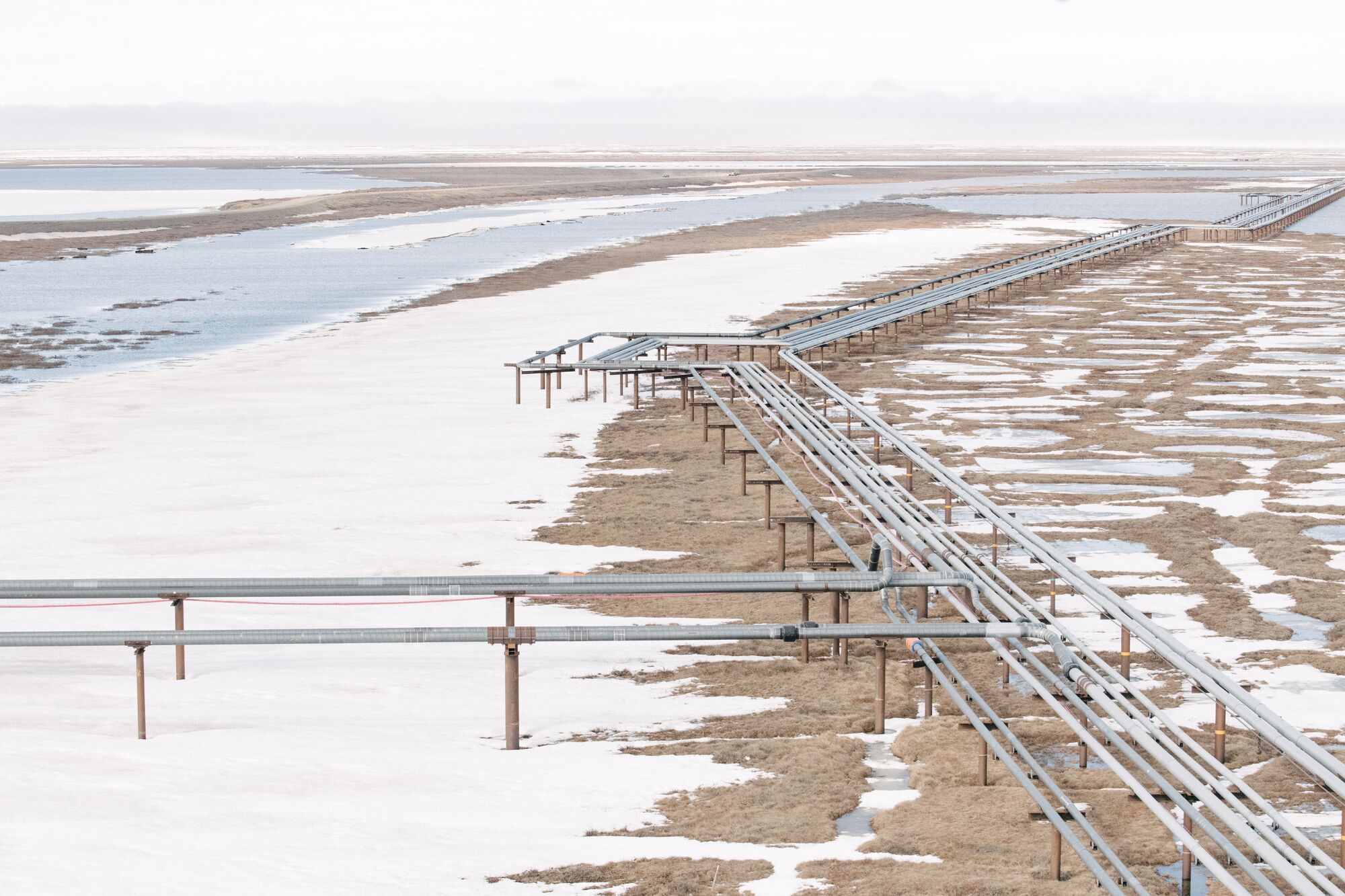 Originally published on March 15, 2023. Updated to include news of Earthjustice's appeal.