Advancing Clean Energy in Puerto Rico
Puerto Rico's reliance on imported fossil fuels has had dire impacts on the environment, climate, and public health.
Regional Office / Program
Community and environmental groups in Puerto Rico have developed a compelling vision of what a clean, affordable, and resilient grid looks like in Puerto Rico — a plan that combines solar, wind, and wave energy, alongside energy efficiency efforts, demand response programs, and battery storage systems.
With that mix, Puerto Rico could not only fulfill the obligations outlined in the island's law to reach 100% clean energy by 2050, but it could also rebuild its grid to ensure the island is more resilient to future hurricanes.
Puerto Rico's electrical grid depends almost solely on imported oil, coal, and methane. The island's existing electrical system consists mostly of a network of large centralized power plants in the less populated and less prosperous southern end of the island. The power travels along transmission lines that traverse the island's mountainous region and dense tropical forests. The infrastructure is old and malfunctions frequently.
For decades, Puerto Ricans have been pushing the Puerto Rico Electric Power Authority and the government to transition to clean energy and address the grave economic and environmental issues presented by the current system. Solar energy is abundant in Puerto Rico. A 2009 study by the University of Puerto Rico at Mayagüez states that with the proper infrastructure, the island could more than meet its annual energy needs through renewables.
Earthjustice attorneys are representing community and environmental groups in Puerto Rico as they press the government for meaningful action to transition to clean energy.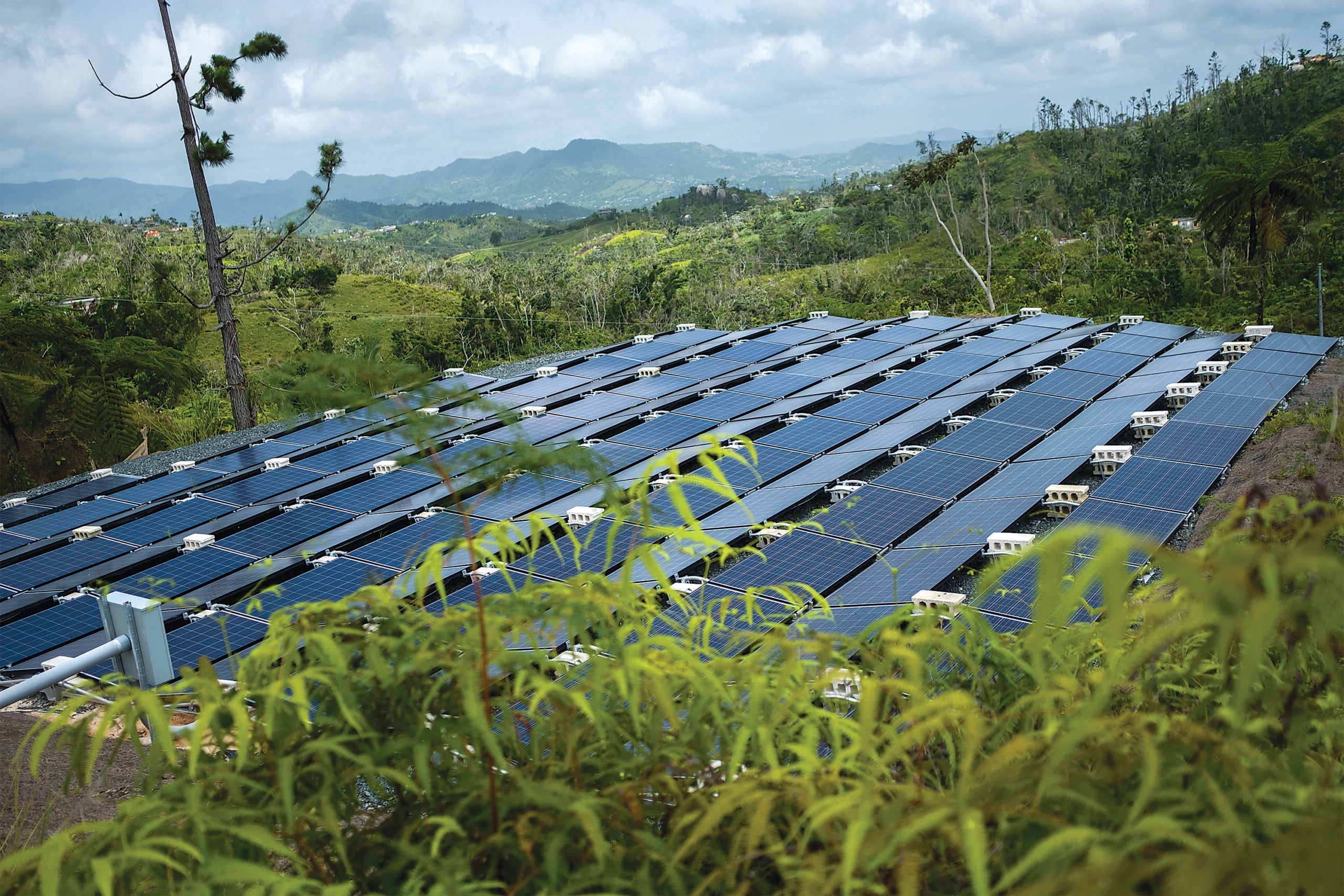 Case page created on June 23, 2021.