Steller sea lions, driven towards extinction by overfishing, were given a better chance to rebound thanks to an Earthjustice lawsuit that successfully defended federal regulations that limit fishing of the sea lions' key food sources. In the face of ongoing industry opposition to these protective regulations, Earthjustice will continue to advocate for endangered Steller sea lions.
Regional Office / Program
The western population of Steller sea lions has declined by more than 80 percent, and sharp declines still persist in the western Aleutian Islands. The distinct western population was first listed under the Endangered Species Act more than 20 years ago, and during that time Earthjustice and conservation groups have fought for the establishment of prey protections for the struggling apex predator.
Industrial fishing in Alaska imposes a substantial impact and places unnatural stress on the marine ecosystem by removing billions of pounds of fish from the food web every year. The factory trawl and longline vessels take important prey, including Atka mackerel, Pacific cod, and pollock, that would otherwise be available as food for other animals like Steller sea lions.
As a result of earlier litigation by Earthjustice, the federal government was forced to impose sea lion protection measures in the form of fishing restrictions in most areas used by sea lions, and then in 2011, the federal government put long-overdue protection measures in place for the remaining unrestricted areas where sea lion declines have continued. Industry challenged the government's plan and Earthjustice intervened to defend the measures. After a victory in district court followed by an industry appeal, the appeals court again upheld necessary protections for the endangered western population of Steller sea lions.
These victories are under threat, however, as the federal government has initiated a process to reverse protection measures. Earthjustice will continue to advocate for strong Steller sea lion protections.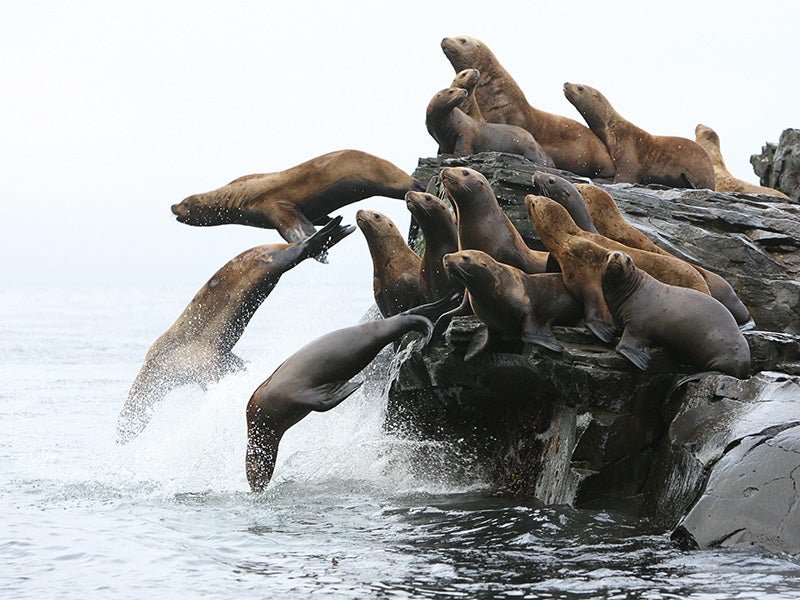 Case page created on February 16, 2011.