What PFAS are, why they're harmful, and what we can do to protect ourselves from them.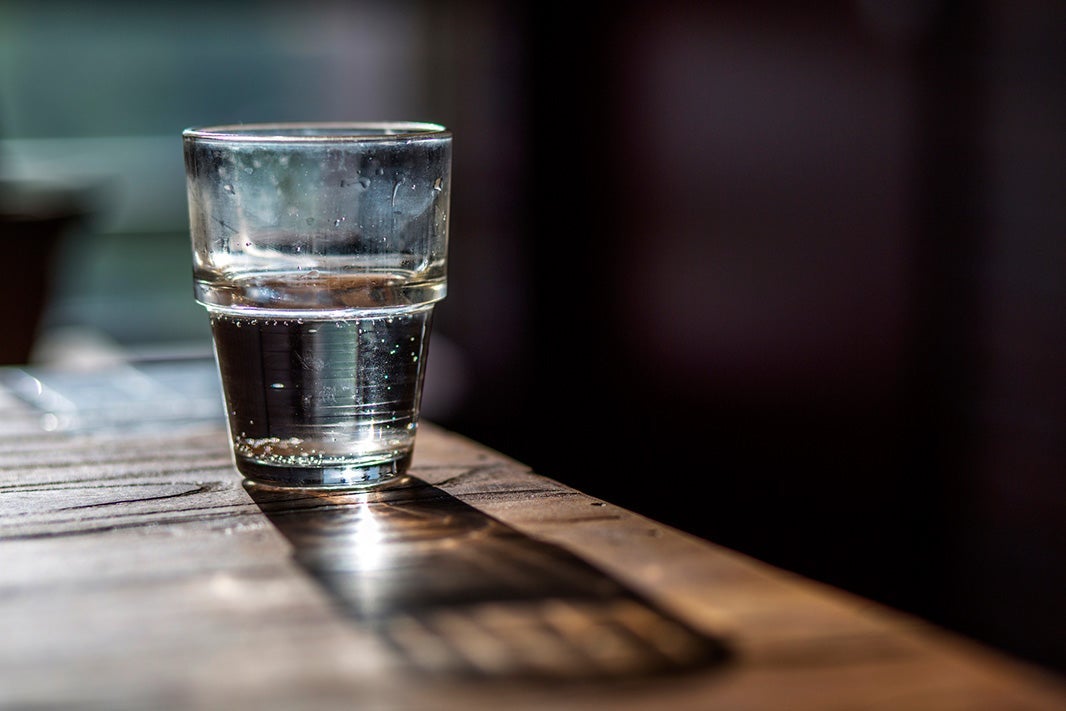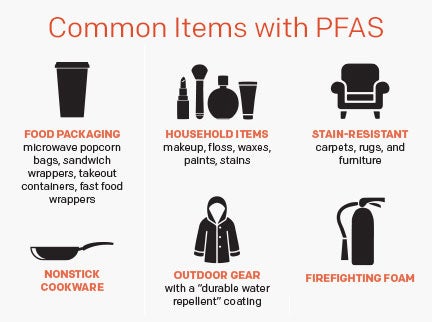 What do we know about the harms associated with PFAS?
Chemical manufacturers like DuPont and 3M have covered up evidence of the dangerous human health and environmental impacts of PFAS since the 1960s.
But today, overwhelming research links PFAS to a wide range of health problems. Studies of the most-researched PFAS, called PFOA and PFOS, show links to kidney and testicular cancer, as well as endocrine disruption and immune system suppression — including reduced effectiveness of vaccines in children. Scientists have also discovered unusual clusters of serious medical effects in communities with heavily PFAS-contaminated water, many of which are near manufacturing facilities and military bases.
Although U.S. manufacturers have largely phased out production of PFOA and PFOS due to their high toxicity, imported products, products entering the waste stream, and PFAS previously released into our environment still expose us to the toxic chemicals. Moreover, against the advice of more than 200 international scientists, chemical companies are replacing older PFAS with other chemicals in the PFAS family. Unfortunately, these replacement PFAS, such as GenX, act a lot like older PFAS, and studies show that they can present similar hazards.
How am I exposed to PFAS?
What are regulators doing about PFAS?
Following years of advocacy from communities grappling with PFAS contamination, in March 2023, the Environmental Protection Agency (EPA) proposed the first federal standards to limit PFAS in drinking water. EPA's proposal covers six PFAS that have contaminated drinking water supplies across the nation: PFOA, PFOS, PFNA, PFBS, PFHxS, and GenX. For PFOA and PFOS, EPA proposed a binding drinking water limit of four-parts-per-trillion per chemical. For the other four PFAS, EPA proposed a binding limit based on a hazard index that addresses those chemicals' cumulative effects.
In addition, the National Defense Authorization Act (NDAA) for FY 2020 included PFAS-related provisions that significantly restrict the use of these chemicals by the Department of Defense (DOD), a significant source of industrial-scale PFAS contamination. These provisions also expand requirements for disclosure and information gathering related to PFAS beyond the military context.
This federal action builds on state-level leadership to protect people from PFAS. For example, Wisconsin has passed a law restricting firefighting foam containing PFAS, and several states have adopted similar measures.
New York passed a law banning state agencies from purchasing food containers that include PFAS, and Maine is phasing out all non-essential uses of PFAS from consumer products.
These are critical first steps, but regulators and legislators must do more to protect communities from PFAS. Industry and EPA have known for decades about the dangers of these toxic chemicals. Yet EPA only recently jumped into action, responding to community advocacy and pressure from lawmakers in states like Michigan, New York, and North Carolina, where PFAS water contamination is widespread. It will be critical for EPA to act swiftly to finalize its proposal to begin restricting PFAS in drinking water and to wield additional authority under the Clean Water Act and other laws to address the entire class of PFAS chemicals.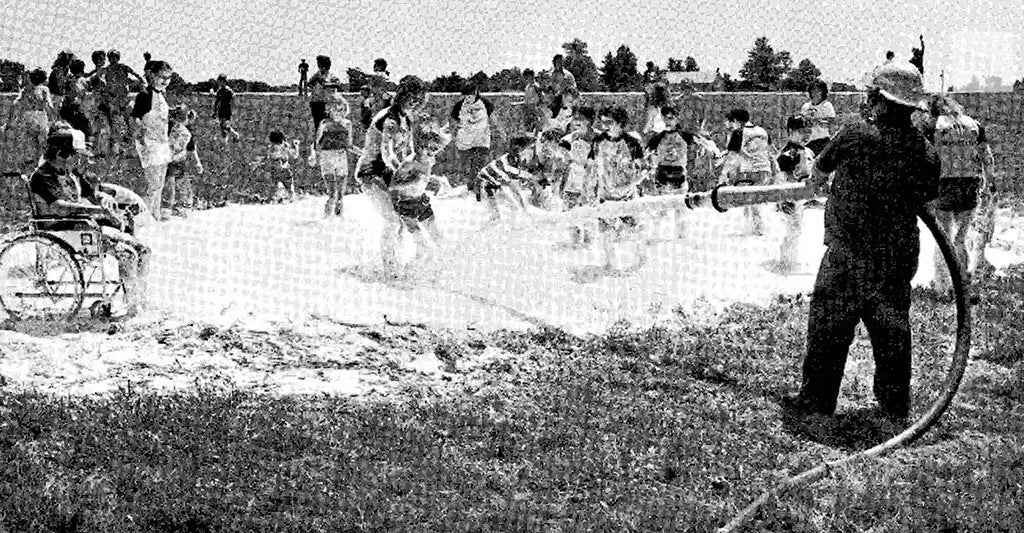 What's Earthjustice doing?
PFAS contamination is a multi-faceted problem, so we need multi-faceted solutions, including:
Stopping the flow of new PFAS chemicals into the market
In April 2021, Earthjustice filed a petition on behalf of community organizations, first responders, and environmental advocates asking EPA to close regulatory loopholes in the Toxic Substances Control Act (TSCA) that companies repeatedly exploit to get new PFAS approved.  Even though PFAS can be dangerous at very low levels of exposures, often companies bring new PFAS to market through exemptions to TSCA's required safety review that are supposed to be used only for chemicals that "will not present an unreasonable risk" of harm. The result is either no safety review or a curtailed one for those chemicals. The 2021 Petition asked EPA to amend the relevant exemptions to prohibit their use for PFAS, and Earthjustice filed another petition in 2022 asking EPA to revoke the approval of all PFAS that had been granted under certain exemptions.
Protecting communities from dangerous PFAS incineration. On behalf of communities surrounding hazardous waste incinerators, Earthjustice sued the Department of Defense in February 2020 over its contracts to burn millions of gallons of unused firefighting foam containing PFAS. The incineration of PFAS can result in the formation of additional PFAS and other toxic chemicals, yet DOD awarded those contracts without the required environmental review and proceeded to incinerate PFAS in violation of applicable legal requirements.  According to government documents, PFAS incineration already took place or is taking place in East Liverpool, Ohio; Arkadelphia and El Dorado, Arkansas;  Cohoes, New York; and other communities across the country.
Pushing for stronger federal regulation of PFAS contamination. We've filed comments on behalf of children, women, health, environmental and conservation organizations in response to the EPA's request for information on specific near-term actions that the agency should take to address PFAS. Earthjustice has also commented on how government and industry are notifying communities when PFAS are released, pretreatment standards for PFAS under the Clean Water Act, and manufacturers' applications to EPA to approve new PFAS.
Pressing for stronger implementation of state PFAS laws. After dedicated Earthjustice advocacy, in July 2020, New York State passed a groundbreaking drinking water standard that requires regulators to test for and remove two PFAS chemicals. Though a good first step, clean water organizations emphasized that the state must do more to cut off our exposure to these toxic chemicals by regulating the entire class of PFAS.
Defending the public's right to know of PFAS releases and exposures.  We successfully advocated for legislation adding hundreds of PFAS to the Toxics Release Inventory ("TRI"), a searchable, online database of chemical releases and disposal.  On behalf of PFAS-impacted communities and environmental organizations, we then sued EPA to eliminate reporting loopholes that allowed chemical plants and military bases avoid disclosing their PFAS emissions, resulting in a proposed rule that would close those loopholes and increase the public's information about PFAS releases and exposures.
Obtaining medical monitoring for communities impacted by PFAS contamination. In October 2018, Earthjustice attorneys successfully argued against a federal immunity defense that tried to bar residents living near military bases in southeastern Pennsylvania that industry exposed to high levels of PFAS from seeking justice through the U.S. legal system. Unfortunately, a U.S. district court judge tossed the lawsuit in January, largely due to the unregulated legal status of PFAS. As a result, the suit can only move forward once federal and state regulators do their jobs and act on these chemicals.
Earthjustice also submitted a court brief advocating for medical monitoring for Hoosick Falls, New York, residents exposed to PFAS contamination after companies discharged PFOA into nearby groundwater and the municipal drinking water supply. In May 2020, an appeals court agreed that medical monitoring claims for all exposed residents could proceed, regardless of whether they were already sick. Because there are only a handful of similar cases on the books, this victory provides much-needed support for communities seeking ways to protect themselves and hold polluters accountable.
Jessica A. Knoblauch is a senior staff writer with Earthjustice and a former award-winning journalist. She enjoys wild places and dispensing justice, so she considers her job here to be a pretty amazing fit.
Established in 1989, Earthjustice's Policy & Legislation team works with champions in Congress to craft legislation that supports and extends our legal gains.
Earthjustice's Toxic Exposure & Health Program uses the power of the law to ensure that all people have safe workplaces, neighborhoods, and schools; have access to safe drinking water and food; and live in homes that are free of hazardous chemicals.