FAQ: Standing Rock Litigation
About the Standing Rock Sioux Tribe's lawsuit challenging the Dakota Access Pipeline.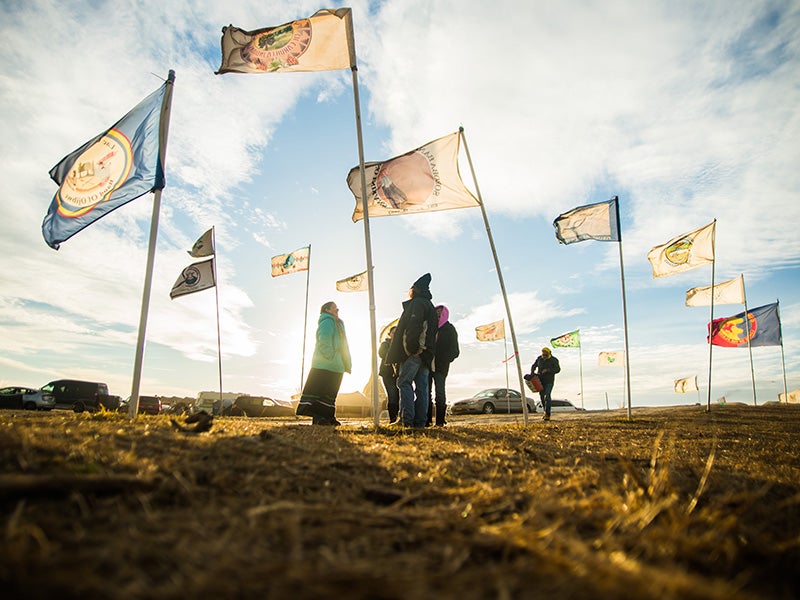 The Standing Rock Sioux Tribe, represented by Earthjustice from 2016 to 2022, sued the U.S. Army Corps of Engineers for violating the National Historic Preservation Act and other laws, after the agency issued final permits for the Dakota Access Pipeline, a massive crude oil pipeline stretching from North Dakota to Illinois.
The FAQ and timeline is currently under construction — we apologize for the inconvenience!
Archival resources related to the Standing Rock Sioux Tribe's lawsuit challenging the Dakota Access Pipeline: