Insider Briefing: Zero to 100: Taking Bold Action on Climate Crisis
Earthjustice Vice President for Climate and Energy alongside our Senior Legislative Representative discuss our work to transition the U.S. to 100% clean energy, our national climate coalition partnership, and how these high-level initiatives translate into real change on the ground for impacted communities.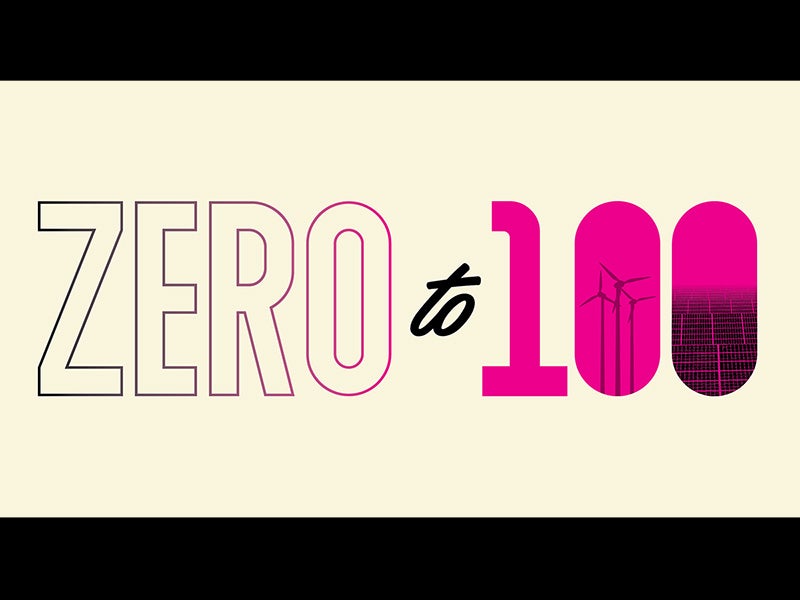 "We have a narrow window of time to fight for our future and a livable planet. That's the moment we're in."
We stand at a pivotal point in the fight against climate catastrophe. Heading into a critical 2020 election and with unprecedented grassroots and political momentum for swift action, how is Earthjustice rising to the challenge of advancing bold and equitable climate solutions that ensure a just and healthy future for all?
In this conversation, held on Oct. 24, Jill Tauber, Earthjustice's new vice president of litigation for climate and energy, and Luis Torres, senior legislative representative, discuss Earthjustice's work to transition the United States to zero emissions and 100% clean energy, our partnership with a historic national climate coalition, and how these high-level initiatives translate into real change on the ground for impacted communities. This briefing with Earthjustice supporters was moderated by Siham Zniber.
For more information, please visit: Zero to 100
Conversation Highlights
Introduction
Siham Zibner:
Jill Tauber is based in Washington, D.C., where she leads the organization's litigation and legal advocacy to move from fossil fuels to 100% clean energy for all and to curb the devastating effects of climate change.
Luis Torres is also based out of D.C., working to revamp state and federal policies that promote access to clean, affordable, reliable, and sustainable energy sources to mitigate the effects of climate change, create jobs, and improve the health of communities.
Reasons for Hope
Jill Tauber:
We have a narrow window of time to fight for our future and a livable planet. That's the moment we're in. And it's at this time when we need real leadership to address the crisis head on. We have an administration here that's moving in reverse, that's pushing a fossil fuel agenda at the expense of the health of communities and climate. So, you know, it's certainly the case that these are challenging times.
But in this moment, we're also making progress at the federal level. We're holding the line against this administration's blatant attempts to erode our bedrock environmental laws and protections. Earthjustice has filed 133 lawsuits, and of the 33 decisions we've received thus far against the administration's actions, we have won 28 of those. So that gives me great hope.
And even as we're successfully defending critical protections to help secure against some of the rollbacks we're seeing come out of this administration, we're also strengthening protections. Last year for example, we won a key victory in strengthening the first-ever federal rule to protect communities from toxic coal ash.
And at the state level, there are amazing opportunities to model a clean energy transformation. We've seen nine states and territories and a growing list of more than 100 cities who have now committed to 100 percent clean energy. And we're working in more than 20 states to spur a clean energy transition, not just for the benefit of a few, but for all communities, particularly ones who for all too long have borne the burden of a fossil fuel economy and have been unable to access the benefits of clean.
The View from Capitol Hill
Luis Torres:
At the federal level, we're working with key legislative allies on the hill to move the 100% Clean Economy Act of 2019. This legislation would set a nationwide goal of achieving 100% clean energy by 2050, replacing carbon-polluting energy with wind, solar, and other clean sources across all sectors of the economy. It also directs agencies to use existing authorities to cut carbon pollution and achieve this national long-term goal.
But deploying clean energy aggressively is just one aspect of the work that we're trying to do. Another very important aspect is ensuring that any deployment happens in a just and equitable way. So key questions that we ask ourselves when we're working on policy like this are:
Does this clean energy deployment create opportunities for working families?
Are the clean energy benefits going to ensure emissions reductions in communities hardest hit by our dirty-energy past?
Are cleanup, mitigation, and retraining a part of the agenda?
There has been a lot of opportunity at the state level, where community advocates and legislators are eager to move a clean energy agenda. In particular, we are very proud of the work was done in partnership with community organizations in places like New Jersey, where just last year we helped pass the state's first community solar bill by teaming up with a diverse coalition of clean
energy, environmental justice, and civil rights organizations.
The year before that we had similar successes in Maryland, where we passed a community solar bill as well. I should say that the concept of community solar in particular is a key legislative initiative that Earthjustice is proud to champion as part of our push, for the simple fact that it helps center the voices and needs of frontline communities.
Ensuring an Equitable Transition
Jill Tauber:
It's no secret that the environmental movement has not been as inclusive as it needs to be, has not focused on equity and justice in the way that it must historically. So we're working to ensure that as we transition to clean energy, that we're advancing equity and justice for communities that are impacted most by the pollution caused by fossil fuels, and by the harms of climate change.
We've been incredibly fortunate to work with environmental justice leaders across the country and our colleagues at other national organizations over the last year to develop a bold national climate policy agenda to advance the goals of economic, racial, climate, and environmental justice. This platform is called the Equitable and Just National Climate Platform, and it's a groundbreaking agreement that commits us to continue to work together with our environmental justice partners, with our other large national environmental organizational partners to advance climate solutions that benefit everyone. And we have a lot more work to do, no doubt. But we're really excited about our work over the past year with our partners in developing the climate platform, and we're looking forward to the work ahead.
For too long, systemic racism and injustice have left economically disadvantaged communities, tribal communities, and communities of color particularly vulnerable to the impacts of climate change.
Building Partnerships in Florida
Luis Torres:
Every five years, the Public Service Commission (PSC) in Florida holds proceedings to determine whether it will update its solar and energy efficiency goals for the state's largest utilities. The proceedings are highly technical, and they haven't afforded an opportunity for much public participation in the past.
Yet they're incredibly important, as even a moderately good decision at the PSC can help force energy savings and cut the state's carbon footprint through energy efficiency. And at this year's energy efficiency proceedings, Earthjustice represented the Florida League of United Latin American Citizens of Florida, or LULAC for short.
LULAC is the nation's oldest and largest Latino civil rights organization, and they're incredibly involved and interested in the clean energy future and the transition from dirty to clean. The Latino community in particular, much like many other frontline communities, are some of the hardest hit by the impacts of climate change and pollution In Florida, like in other states, Latinos also have incredibly high energy burdens. So Earthjustice's work to center the interest and the stories of Latino communities in Florida at the energy efficiency legal proceedings this year was incredibly important.
At those proceedings, over 20 members of LULAC Florida traveled to Tallahassee to participate in the week-long energy efficiency proceedings, to provide testimony to a court reporter and observe the process as our attorneys battled it out with utility lawyers to make the case to Public Service Commission that high energy efficiency goals are critical to reducing our carbon footprint, to saving people money, and to moving us away from fossil fuel dependency.
We expect a decision from the PSC on their energy efficiency goals sometime in the next month. And this partnership that we have developed with LULAC Florida has turned into a good model of how we build the movement and work intersectionally with other organizations to keep pushing for adjust and equitable transition to clean energy.
The Next Steps in the Fight
Jill Tauber:
We're going to continue our work with our partners to phase out coal. As we phase out coal, we want to make sure that we are transitioning to clean energy, and not instead just swapping out one fossil fuel for another in gas. We're seeing a huge rush to build more gas infrastructure. And we are going to be working with our partners to ensure that we are blocking this rush to gas so that we can really transition to clean energy resources.
When we think about transitioning to clean energy resources, there are often policy barriers in the way that prevent the scaling up of solar, of wind, of battery storage. And so we are going to continue our state-based work to level the playing field for clean energy and remove those barriers.
I've largely just spoken about the power sector, but we know that in addition to cleaning up the power sector, we need to focus on other key sectors like transportation, like buildings, we can achieve tremendous clean energy gains through electrification. And we're going to be building out that body of work. We're doing tremendous work in California and creating a model that we will be using in other states as well.
Agriculture is another key sector, and our food systems in general, and we're going to be working to really spur climate-friendly farming practices.
We're also facing a wave of proposals to build highly polluting petrochemical facilities that essentially used frack gas to make the building blocks of plastics. These facilities have staggering climate impacts, as well as other air pollution impacts. We are working with local communities fighting one plant right now in the Gulf. And as we look at the plans for the industry, we are seeing that a pretty frightening wave of a significant number of new or expanded facilities in the near term. In just seven or eight years, we're seeing this big plan for this tremendous build out, focusing most particularly in the Gulf and Appalachia. And we are gearing up to ensure that that build out does not happen.
Luis Torres:
And I'll just add that to accomplish this work toward the just and equitable transition, will require building broadening and expanding our movement. It will require unprecedented partnership work, to continue to raise up the voices, the experience, the passion of communities across the country. And in addition to the legal strategy that Jill mentioned, we're going to need to continue to push lawmakers, in state capitals and in Congress. And at the end of the day, we have to always remember that how we do our work, who we do it with, and for is just as important as the work itself. So we hold ourselves to high standards of collaboration and transparency to ensure that our work is worthy of all the support that people like you on the call are giving us.
Make Your Voices Heard
Luis Torres:
Get involved at the state and local government level. Keep calling, keep writing your representatives — tell them what you want them to focus on. Make sure that you take that time to do that. Take advantage of public comment periods, of making appointments with your policy makers, and participating in fly-in days, and other civic groups that are already involved. These are all things that you can do today to continue putting pressure on policymakers.
Jill Tauber:
I would encourage everyone to visit our action center for actions you can take to help defend our litigation to engage in the advocacy campaigns that we are supporting in our climate and energy work.
This text is edited and condensed from the audio recording. It may not be in its final form and may be updated or revised in the future.