Joining Forces to Fight the Climate Crisis and Move Beyond Carbon
Earthjustice and Beyond Carbon are partnering to spur a transition to 100% clean energy in communities around the country, and the world.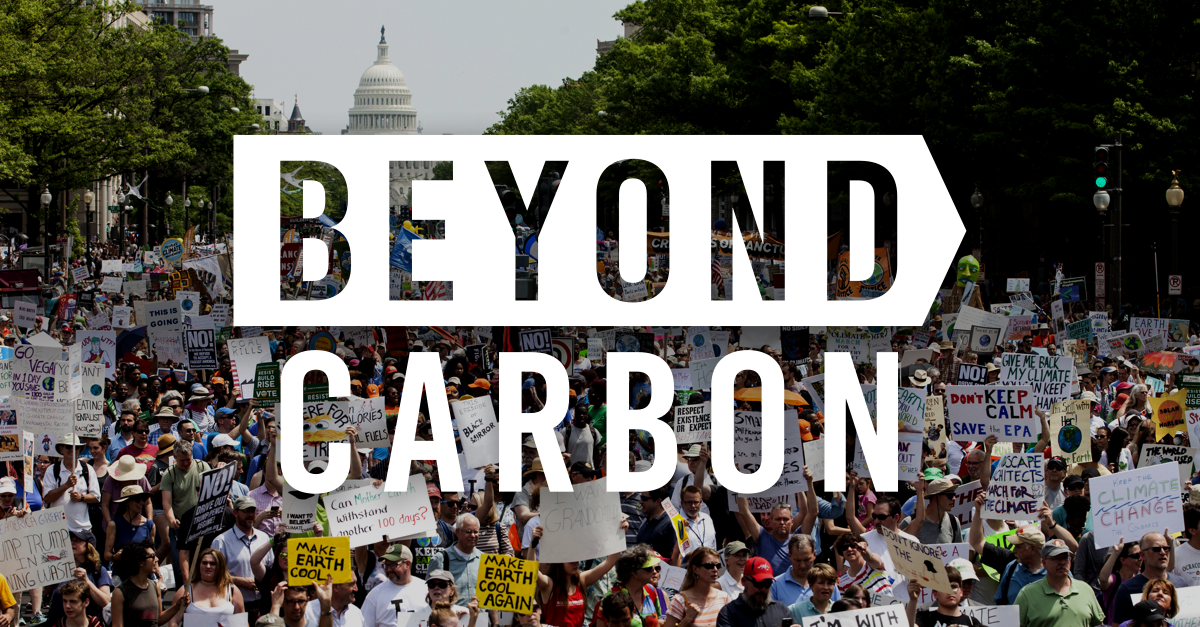 Our fight to transition to a zero-emissions, 100 percent clean energy economy received a major boost today when the former Mayor of New York City, Michael Bloomberg, committed $500 million to move the U.S. beyond carbon. This is the kind of bold climate leadership that we need, and Earthjustice is proud to be working with Bloomberg Philanthropies to champion clean energy solutions.
Our planet is sending clear distress signals. Climate scientists repeatedly warn that our planetary ecosystem is failing, with millions of people already suffering the effects of our climate crisis and thousands of species at risk of extinction within a few decades. From raging wildfires to record-breaking hurricanes, climate disasters are destroying lives, homes, and livelihoods. The window of time left to save our future is narrowing fast. Meanwhile, the Trump administration is choosing to champion dirty, expensive fossil fuels over the clean energy solutions that have emerged as an engine of sustainable prosperity.
At Earthjustice, we're using the power of the law to address the climate crisis head on. Alongside our partners, we're retiring coal plants, blocking a rush to burn more oil and gas, and tearing down roadblocks to clean energy. We're defending key environmental protections against an administration beholden to the fossil fuel industry—and we're winning these fights. But we know we need to go faster and bigger, working in partnership with the communities at the frontlines of climate change and the economic transition away from fossil fuels.
Moving Beyond Carbon means building on the exciting progress that is already underway in our states, cities, and communities as we move towards zero-emissions and 100 percent clean energy. It means a pollution-free future—not just in the way we make and use energy, but also in our transportation, buildings, and manufacturing. It means support for climate leaders, from fenceline communities to elected office.
We can already see what the future can look like. Our California Right to Zero campaign provides a blueprint for the way forward in the world's fifth largest economy. Last year, we worked with an incredible coalition of partners to usher in a string of achievements in the Golden State. From a commitment to transition California to 100 percent clean energy by 2045 to a billion-dollar investment package in zero-emissions transportation infrastructure, these victories will ensure cleaner air and a healthier climate in the communities who need it most.
Beyond Carbon will help us replicate that model and spur clean energy transformation in communities around the country and the world. Together, we can advance equitable climate solutions that match the scale of the crisis and fully benefit frontline communities. We can finally break free from fossil fuels and build a just and healthy future for the planet and all its people.
Abigail Dillen serves Earthjustice as our President, leading the organization's staff, board and supporters to advance our mission of using the courts to protect our environment and people's health.