Congress Looks to Close Oil and Gas Industry Loopholes
Reps. Cartwright, Polis, DeGette, and Schakowsky introduce common sense safeguards via their proposed "Frack Pack"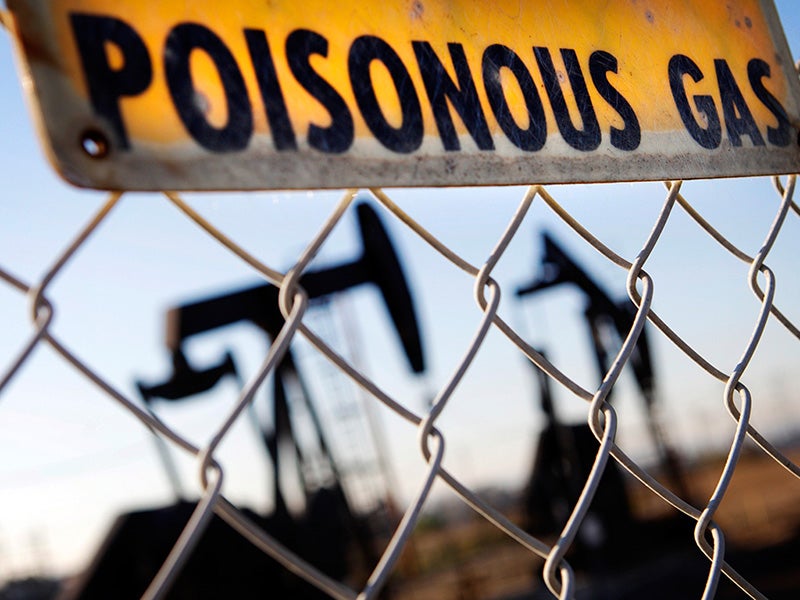 Chris Jordan-Bloch / Earthjustice
Washington, D.C. —
Today, members of the U.S. House of Representatives introduced legislation to close the loopholes that exempt the oil and gas industry from portions of our nation's bedrock environmental laws.
As fracking expands, communities across the country are dealing with the environmental and public health impacts of the oil and gas industry. Because of these exemptions, the oil and gas industry continues to cut corners and leave the health and safety of communities across the country at risk.
An important step in bringing common sense safeguards back to this industry, Today, Representatives Matthew Cartwright (D-PA), Polis, DeGette, and Schakowsky introduced the FRESHER, BREATHE, FRAC, and SHARED Acts respectively. This package of common sense bills, known as the "Frack Pack," would ensure that oil and gas operations adhere to the same federal laws as other industries.
"We applaud and thank Representatives Cartwright, Polis, DeGette, and Schakowsky for their leadership working to close these damaging loopholes," said Raul Garcia, Earthjustice Associate Legislative Counsel. "These bills would help to protect the health and environment of communities impacted by fracking. "People in dozens of states are struggling right now with the consequences of a fracking-enabled oil and gas drilling rush. Members of Congress must follow the lead set by Representatives Cartwright, Polis, DeGette, and Schakowsky to restore critical, commonsense environmental and public health protections all Americans deserve."
The bills in the "Frack Pack" have one basic requirement: That oil and gas companies play by the same set of rules as everyone else.
Here's what the acts do and why they matter:
The FRESHER Act would close the loophole in the Clean Water Act that endangers water quality near oil and gas operations. This bill would hold oil and gas companies to the same standards as other industries and require them to obtain stormwater runoff permits for construction and drilling activities.
The BREATHE Act would repeal a Clean Air Act exemption that allows the oil and gas industry to emit more than its fair share of toxic air pollution. It would also require the industry to control its poisonous emissions of hydrogen sulfide.
The FRAC Act would allow the Environmental Protection Agency to protect drinking water from contamination caused by drilling and fracking, require disclosure of fracking chemicals to the public, and help guard against earthquakes linked to fracking.
The SHARED Act would amend the Safe Drinking Water Act to require groundwater quality testing throughout the hydraulic fracturing process. These tests would be conducted prior, during and after the operation in order to more closely monitor groundwater systems for any indication of hazardous substances, pollutants, contaminants, or other factors.
Today, Earthjustice joins 92 organizations calling on members of congress to co-sponsor the Frack Pack.