Conservation Groups Oppose Trump's Push for New Offshore Oil Drilling
Administration moves to scrap offshore-leasing plan, disregarding public opinion and stark scientific conclusions on climate change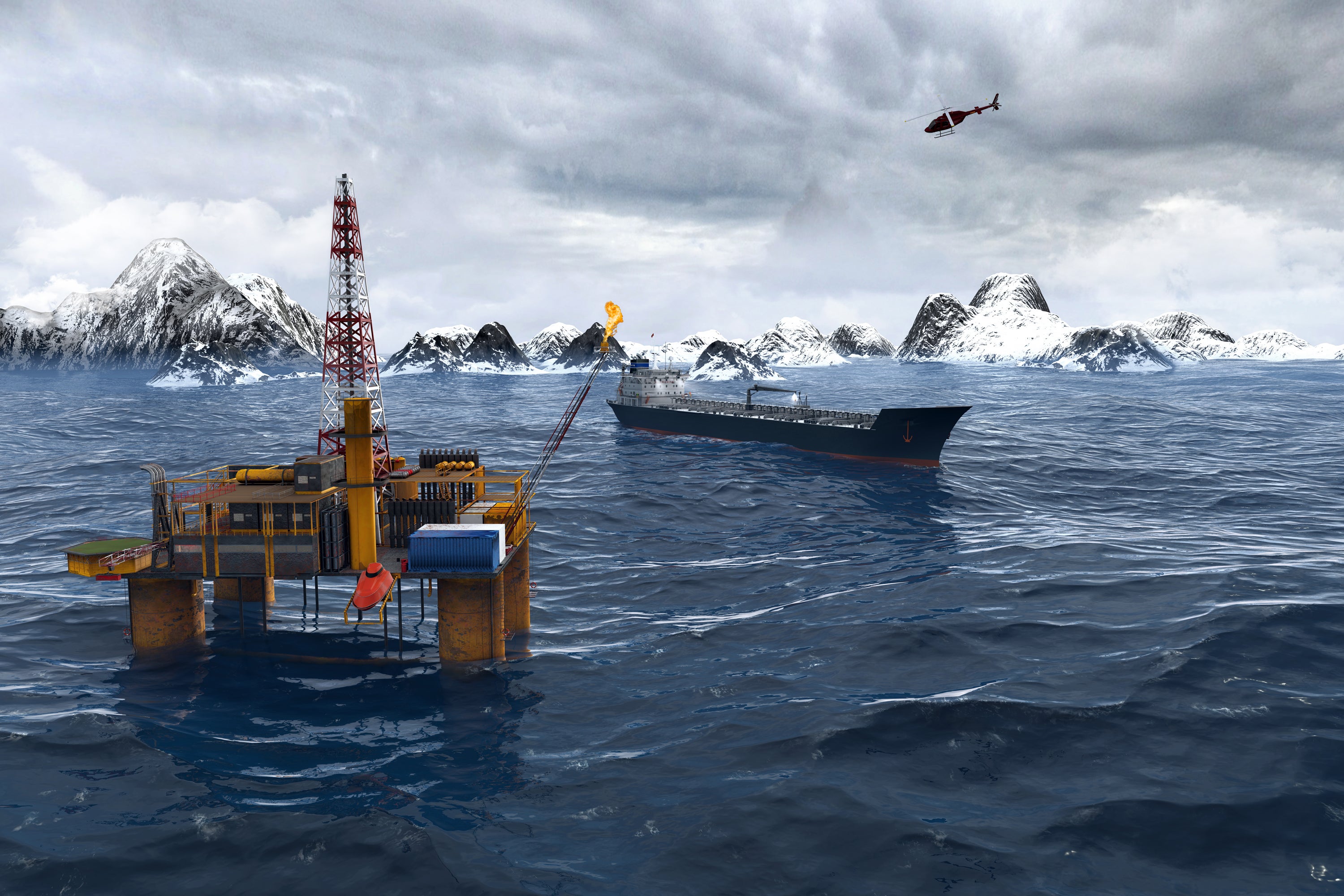 Vit Studio / Shutterstock
Washington, D.C. —
President Donald Trump's Department of the Interior is moving ahead with plans to scrap a five-year leasing plan adopted by the Obama administration in January that keeps sensitive Arctic and Atlantic ocean territories off-limits to oil drilling rigs, despite widespread public opposition and recent reports from climate scientists highlighting the dangers of accelerating fossil fuel development.
August 17 marks the public-comment deadline on the first step toward a new five-year leasing plan to replace the existing one, driven by the administration's agenda to reopen publicly owned federal waters to offshore drilling. More than 370,000 people have already submitted comments expressing opposition to the new leasing scheme in response to the Bureau of Ocean Energy Management's (BOEM) request for information. Earthjustice, in collaboration with the Alaska Wilderness League, the Northern Alaska Environmental Center, the League of Conservation Voters, Defenders of Wildlife, Greenpeace, the Sierra Club, Friends of the Earth, and others, strongly opposed any new program that would expand drilling in a letter to Secretary Zinke and BOEM.
When the current five-year plan was under consideration, 1.4 million people from across the nation submitted comments rejecting offshore leasing proposals. A September 2016 opinion poll revealed that 59 percent of Americans support permanent protections from oil drilling in the Arctic and Atlantic oceans.
Meanwhile, scientific reports publicized in recent weeks serve as warnings that climate change is intensifying and will become more dangerous in the future if new fossil fuel development propels increased carbon dioxide emissions. The Trump administration has repeatedly dismissed climate science and denied the reality of climate change.
On June 28, the U.S. Global Change Research Program—comprised of the nation's top climate scientists—completed a final draft report designed to be an authoritative assessment on the science of climate change. While it explicitly does not include policy recommendations, the report concludes that climate change is primarily driven by human activity and underscores the urgent need to curb greenhouse gas emissions. On August 10, the U.S. National Oceanic and Atmospheric Administration (NOAA) released its State of the Climate report, concluding that 2016 was the hottest year in 137 years of recordkeeping – with Alaska and the Arctic region warming twice as fast as the global average.
"The Arctic Ocean, where oil spills cannot be contained or cleaned due to the remoteness of the region and its icy and stormy waters, is the last place to put an oil rig. It's also ground zero for climate change, and thus—as the Obama administration recognized—no place to endanger further with fossil fuel development," said Earthjustice attorney Erik Grafe. "Even if it could be developed safely, Arctic Ocean oil and gas, which is decades away from production under the best scenarios, cannot be part of our energy future because by then we must be well on our way to transitioning from fossil fuels to avoid the worst effects of climate change. We will resist the Trump administration's latest attempt to risk the Arctic Ocean and our climate future for the benefit of the oil industry."