Earthjustice Condemns the Use of Unidentified Federal Agents to Quash Portland Protests
The right to free speech and lawful assembly are under attack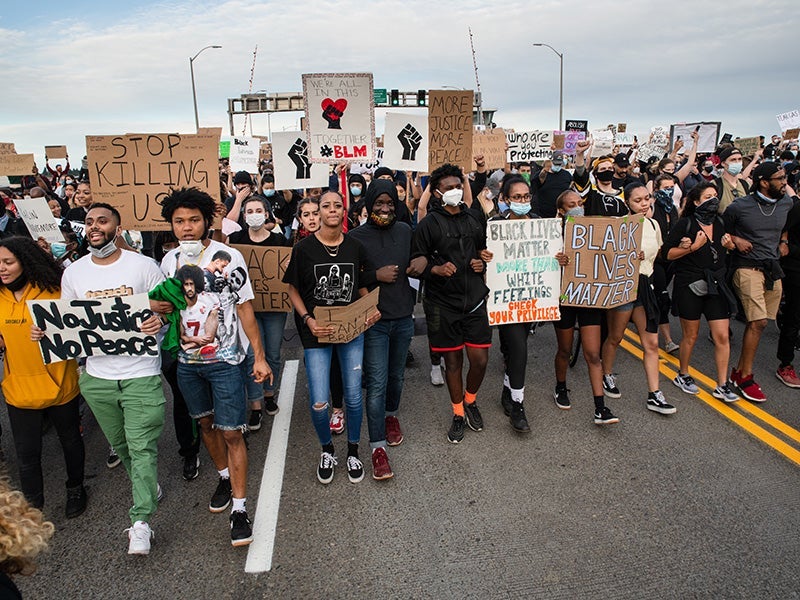 Matthew Roth / CC BY-NC 2.0
San Francisco, CA —
Earthjustice President Abigail Dillen issued the following statement today in response to the Trump administration's unconstitutional use of federal law enforcement officers in Portland, Oregon, to suppress free speech:
"Earthjustice condemns the Trump administration's lawless deployment of unidentified federal law enforcement officers in Oregon to arrest and detain people without probable cause who have been protesting following the killing of George Floyd.
"The idea that the federal government would seize and detain people who are peacefully protesting, shoving them into unmarked cars without any due process, is abhorrent and until now, inconceivable, in our democracy. These authoritarian acts are characteristic of a dictatorship, and they are happening now in the United States of America executed by the Trump administration over the objection of local and state leaders.
"These recent tactics follow reports that Portland police and federal officers have indiscriminately used rubber bullets and acoustic weapons against protesters, journalists, and legal observers, even after federal courts prohibited these flagrant abuses of power.
"Today, the president threatened to send federal officers to Philadelphia, New York, Chicago, Detroit, Baltimore, and Oakland to continue this abuse of power.
"As the nation works to dismantle systemic racism and white supremacy, it is more important than ever to stand up for our rights to protest. All who care about constitutionally protected rights to free speech and lawful assembly and justice under the law must condemn these acts in the strongest terms."