Court Strikes Down Loophole Allowing Road Construction for Coal Mines in Colorado Backcountry
Victory
—
Order finalizes a June decision finding U.S. Forest Service failed to account for climate impacts
Ted Zukoski, Earthjustice, (303) 996-9622 or (303) 641-3149
,
Alli Melton, High Country Conservation Advocates, (970) 349-7104, ext. 2
,
Jeremy Nichols, WildEarth Guardians, (303) 437-7663
,
Roger Singer, Sierra Club, (303) 884-0064
Gunnison County, CO
—
A federal court overturned a coal mine expansion decision Thursday, eliminating a loophole which had allowed road construction for coal mining in western Colorado's roadless public forest lands.
The ruling by U.S. District Court Judge R. Brooke Jackson finalized the court's June 27 decision finding that the U.S. Forest Service and the Bureau of Land Management broke environmental laws in approving Arch Coal's plans to bulldoze through 1,700 acres of the pristine Sunset Roadless Area next to Colorado's West Elk Wilderness for an expansion of Arch's West Elk Mine.
"This case is more like a Gordian knot that needs cutting than a simple tangle that the government can untie with a little extra time," Judge R. Brooke Jackson said in the order.
Earthjustice, a public-interest environmental law firm, represented the High Country Conservation Advocates, WildEarth Guardians and the Sierra Club in the case. Yesterday's order means that the mine expansion on roadless lands cannot occur unless, and until, the Forest Service and the BLM correct the legal violations, and the agencies make new decisions that permit road construction for coal mining in roadless areas and that permit Arch Coal to expand its lease.
"This is a great victory for the Sunset Roadless Area, the hikers and hunters that use the land and for the elk, black bear, and lynx that call the area home," said Earthjustice Attorney Ted Zukoski.
The court's previous June 27 ruling found that the Forest Service failed to disclose the climate change impacts of two decisions that allowed coal mining in the Sunset Roadless Area—the mine expansion itself, which allowed the mining of 20 million tons of coal, and the Colorado Roadless Rule, which contained a loophole that allowed road construction for coal mines in roadless forest in a 19,000 acre area in the North Fork Valley near Paonia. By allowing road construction for coal mines, the loophole unlocked 347 million tons of coal for mining and combustion by allowing road construction for coal mines.
Thursday's ruling invalidates only the coal mining loophole and leaves intact the rest of the Colorado Roadless Rule, which protects more than four million acres of roadless national forest in the state. The ruling also ensures that the Forest Service and BLM will involve the public and take a "hard look" at the climate pollution impacts of any future decision prior to approving an expansion of the West Elk Mine into the Sunset Roadless Area.
"This ruling makes certain that coal mines can't build roads in Colorado's precious national forest roadless areas unless and until the Forest Service makes an honest account of the huge amounts of climate pollution that such mining may cause," said Alli Melton, Public Lands Direction for Crested Butte-based High Country Conservation Advocates.
"Our climate and our Colorado backcountry shouldn't be sacrificed for coal," said Jeremy Nichols, director of WildEarth Guardians' Climate and Energy Program. "This ruling simply reaffirms the importance of our public lands for maintaining healthy ecosystems and for reining in carbon pollution."
"The Court's order reaffirms that agencies must look before they leap—under the law, agencies must consider environmental impacts before reaching a decision," said Sierra Club regional manager Roger Singer. "Colorado's roadless lands are one of our state's greatest treasures. We're pleased to see the court's decision allowing roadless area protections to continue while also stopping harmful coal mining expansion from occurring."
The final decision, made Thursday, will have limited impacts on current coal mining operations in the North Fork Valley. Arch Coal's West Elk Mine can continue to operate on its current leases; Oxbow's Elk Creek Mine is currently idle due to a mine fire; and the Bowie Mine apparently has no pending applications for coal mining under Forest Service roadless lands.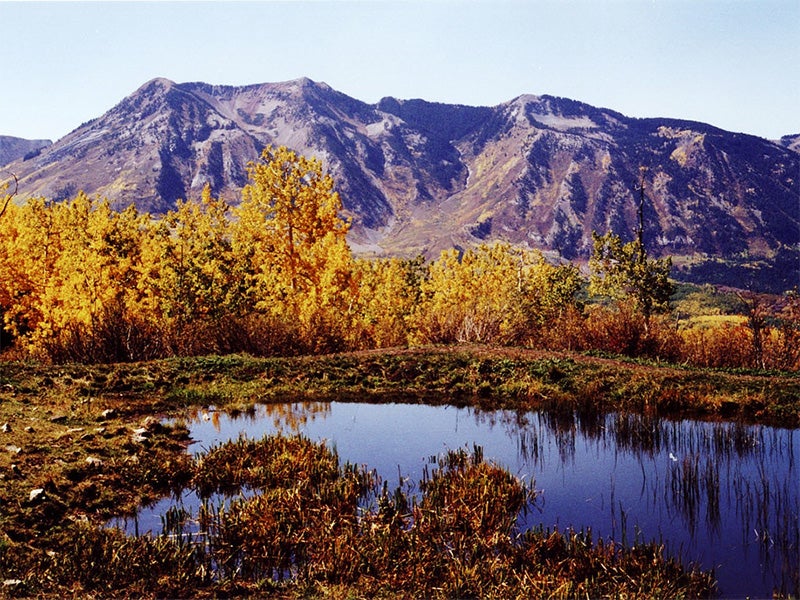 Earthjustice is the premier nonprofit environmental law organization. We wield the power of law and the strength of partnership to protect people's health, to preserve magnificent places and wildlife, to advance clean energy, and to combat climate change. We are here because the earth needs a good lawyer.