EPA Urged to Strengthen Protections Against Smog
Reducing ozone pollution will save thousands of lives annually
Washington, D.C.
—
Today, the U.S. Environmental Protection Agency recommended strengthening health protections from ozone, known as smog, stating that the current standard is insufficient to protect public health.
Medical experts, health and environmental groups that secured a court ordered deadline for today's action argued that today's proposal—while a step in the right direction—doesn't go far enough to protect people's lungs.
"Smog is dangerous to kids, seniors, and asthmatics," said Earthjustice attorney David Baron. "They need and deserve much stronger protection from this deadly pollutant."
Baron added: "EPA's science advisors included 60 ppb, a more protective standard, in the recommended range for setting the ozone limits. We are seriously concerned that EPA did not include this more protective standard in its proposed range."
The EPA has recommended that the current health standard for smog, called the National Ambient Air Quality Standard, be lowered from 75 parts per billion to a range between 65 and 70 parts per billion.
Ozone is linked to premature deaths, thousands of emergency room visits, and tens of thousands of asthma attacks each year. Even healthy adults can suffer from impaired breathing on high ozone days. Leading medical societies have called for a more stringent standard of 60 parts per billion, the most protective option EPA science advisors recommended, to protect health. Ozone pollution also damages trees and plants, stunting their growth, making them much more susceptible to disease, and leading to the yellowing or mottling of leaves.
"Thousands of people are dying every year, according to the EPA's own analysis, because of smog," said Lisa Garcia, Earthjustice vice president of healthy communities. "As a nation we must do all we can to save lives and reduce the incidence of respiratory illnesses, particularly for the most vulnerable, including children, the elderly, people who work outdoors and people with asthma, especially Afrrican-American and Latino children, all of which are disproportionately affected by smog."
Earlier this year, a committee of several medical and science experts advised EPA to strengthen the ozone standard to between 60 and 70 parts per billion. In 2013, the EPA's science assessment concluded ozone causes short term adverse respiratory effects including coughing, wheezing, worsened asthma, and difficulty breathing. The assessment also identified new evidence linking ozone to cardiovascular effects, premature death and low birth weight in newborns.
In January, EPA in a policy assessment, reviewed data in 12 major cities—Atlanta, Baltimore, Boston, Cleveland, Denver, Detroit, Houston, Los Angeles, New York, Philadelphia, Sacramento and St. Louis—and estimated that the current smog standard allows pollution linked to somewhere between 7,000 and 7,500 deaths every year.
The nation has seen tremendous growth in asthma rates in the United States, especially high among Puerto Ricans and African Americans. According to the National Institutes of Health, the rates of hospitalizations and deaths due to asthma are both 3 times higher among African Americans than among whites. And Puerto Ricans have the highest rates of asthma attacks and deaths due to asthma, NIH studies show. A strong standard will help reduce asthma rates.
"Today's announcement rejects recommendations by EPA's science advisers for a separate standard to protect species in land and water ecosystems from ozone," said Stephanie Kodish with the National Parks Conservation Association. "This comes after a federal appeals court ruled last year that previous smog standards did not assure adequate protection of wildlife and vegetation. There is a clear need and legal mandate for a separate standard to protect our national parks, forests and public lands. Unfortunately, the proposal would not provide the protection scientists say is needed, for example to safeguard trees especially at risk. EPA needs to protect our natural and cultural heritage, and that means setting protections based on the best science."
EPA last adopted national standards for ozone on March 12, 2008, during the Bush administration. The 2008 standards were significantly weaker than what was recommended by doctors and EPA's own science advisors.
Former EPA Administrator Lisa Jackson publicly acknowledged that the 2008 ozone standards were scientifically and legally "indefensible." As a result, EPA proposed to strengthen the standards in January 2010.
After various delays, EPA was poised to finalize new standards in September 2011, but President Obama directed EPA to delay the standards. Instead, Obama said EPA would review and revise the standards by the Clean Air Act's five-year mandatory review deadline of March 2013. The administration failed to meet that timetable, and Earthjustice promptly filed suit to enforce the deadline on behalf of American Lung Association, Environmental Defense Fund, Natural Resources Defense Council, and Sierra Club. In April 2014, the U.S. District Court ordered the EPA to issue proposed ozone standards by Dec. 1 and finalized standards by Oct. 1, 2015.
Although industry groups representing corporations, like the National Association of Manufactures, claim a more protective smog standard would have a negative impact on the economy, environmental groups say the facts prove otherwise. Groups note that gross domestic product grew 195 percent between 1970 and 2006 despite the creation of Clean Air Act standards that greatly reduced ozone, particulate matter, carbon monoxide, nitrogen oxides, sulfur dioxide and other toxic pollution.
Smog, or ozone, is a gas created in the atmosphere when emissions from vehicle tailpipes, power plants, chemical plants and factories mix in the sunlight. The essential ingredients for ozone come from nitrogen oxides, hydrocarbons, also called volatile organic compounds, and carbon monoxide.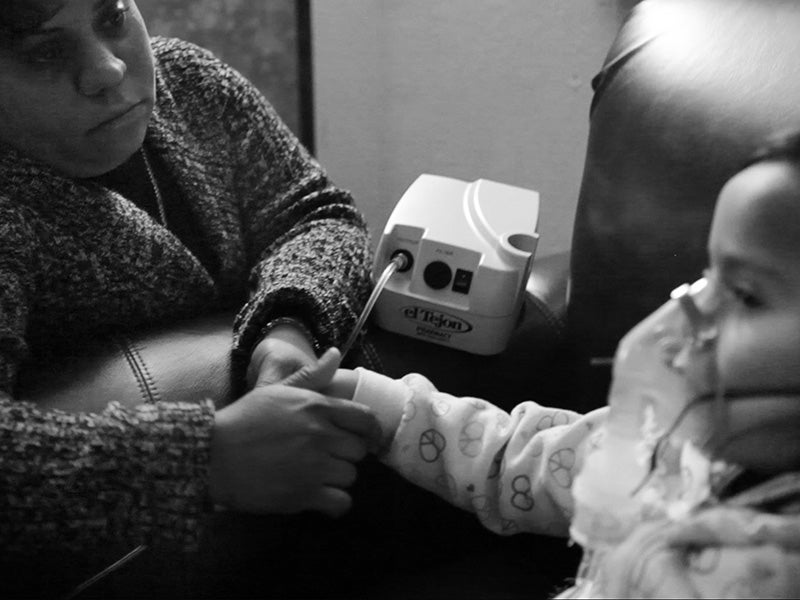 Earthjustice is the premier nonprofit environmental law organization. We wield the power of law and the strength of partnership to protect people's health, to preserve magnificent places and wildlife, to advance clean energy, and to combat climate change. We are here because the earth needs a good lawyer.