In Response to Pressure from Clean Air Advocates, New Haze Plan Issued for Pennsylvania
Earthjustice will review regional plan to ensure it curbs emissions from coal-fired power plants
Philadelphia
—
In response to a previous challenge of its weak air pollution standards, the Environmental Protection Agency today issued a new plan to cut down on regional haze in and around Pennsylvania. Earthjustice and its clients the Sierra Club, The National Parks Conservation Association (NPCA), and Clean Air Council were victorious in the 2012 challenge of the agency's prior air pollution plan, which did nothing to curb emissions of the state's 33 coal-fired power plants, Pennsylvania's largest polluters. Their emissions risk the public's health as well as diminish air quality at the Brigantine National Wildlife Refuge in New Jersey, Shenandoah National Park in Virginia, Dolly Sods Wilderness in West Virginia and other treasured public lands.
The following is a statement from Earthjustice attorney Charles McPhedran:
"We are glad EPA took back this plan to try to fix it. We cannot stand idly by and allow air pollution to continue to threaten the health of local residents and park visitors. We will carefully review this plan to make sure it does what it is supposed to: Protect the air in national parks and wilderness areas."
BACKGROUND ON REGIONAL HAZE
In 1977, Congress set a national goal of clean, haze-free air in our country's treasured national parks and wilderness areas. But the EPA and the states have repeatedly dragged their feet and delayed complying with the law. The EPA has violated the requirements of the haze program multiple times, with several courts placing the EPA under consent decrees to comply with the law. Indeed, Congress was so frustrated with delays by the EPA and the states that Congress amended the law in 1990 to speed up the protections for air quality. Thirty-five years after Congress set a goal of reducing air pollution in our national parks and wilderness areas, the EPA and Pennsylvania came out with their first regional haze plan in 2012. However, the plan proposed was woefully inadequate and Earthjustice and other clean air advocates sued the agency to strengthen the plan.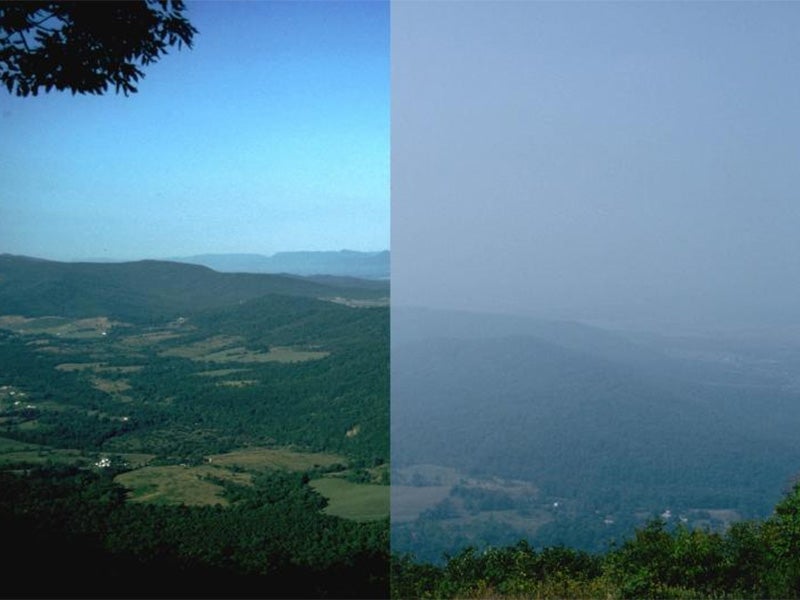 Earthjustice is the premier nonprofit environmental law organization. We wield the power of law and the strength of partnership to protect people's health, to preserve magnificent places and wildlife, to advance clean energy, and to combat climate change. We are here because the earth needs a good lawyer.