New Concerns Over BP Atlantis Gulf Oil Rig
Earthjustice takes legal action
Houston, TX
—
The controversy over the BP Atlantis deepwater oil production facility deepened last Friday, as a newly released U.S. Department of Interior Inspector-General report reveals that engineers involved in an investigation of the facility's safety rebuked the findings that the Bureau of Ocean Energy Management, Regulation and Enforcement (BOEMRE) sent to Congress in March of 2011. The report casts serious doubts on the agency's handling of the problems associated with the BP Atlantis platform.
The new report, released by a Freedom of Information Act request, states that three structural engineers determined that the platform and its subsea equipment were likely unsafe and required further intensive investigation and that BP's drawings of the platform components, including the subsea components, violate applicable regulations. These conclusions confirm warnings that originated with Ken Abbott, a BP subcontractor-turned-whistleblower, who warned in 2009 that the platform is unsafe to operate.
"No one in America is above the law, not even government agencies. These structural engineers knew that, and they confirmed what Food & Water Watch has known all along," said Mary Whittle of Earthjustice who is representing plaintiffs. "The fact is, the BP Atlantis platform is unsafe and lacks critical engineering for safe operations. We will continue to press forward because citizens' groups have a fundamental right to go to court to protect the Gulf of Mexico from another catastrophic oil spill."
"It's shocking that it has taken so long for these revelations to come to light," said Food & Water Watch Executive Director Wenonah Hauter. "Did the federal government learn anything from the destruction created by the Horizon oil spill? It is unconscionable that BOEMRE, which should be protecting the public interest by shuttering the platform, is instead bowing to industry pressure by allowing this ticking time bomb to continue operating."
Read the alternative findings document.
Also, today, Earthjustice filed a motion for reconsideration of the federal district court's recent dismissal of the case originally filed in 2009 based on this new information.
BACKGROUND
The world's deepest semi-submersible oil and gas platform, the BP Atlantis sits 150 miles south of New Orleans in a section of the Gulf of Mexico known as 'Hurricane Alley.'
The BP Atlantis represents a significant threat to the Gulf of Mexico and Gulf Coast communities because the platform lacks final, engineer-approved safety and operations documents. Some of the same problems afflicted BP's Horizon platform, which exploded in 2010, causing one of the largest environmental disasters in history.
Read a July 2010 Congressional letter to Department of Interior requesting full investigation of BP Atlantis engineering documentation.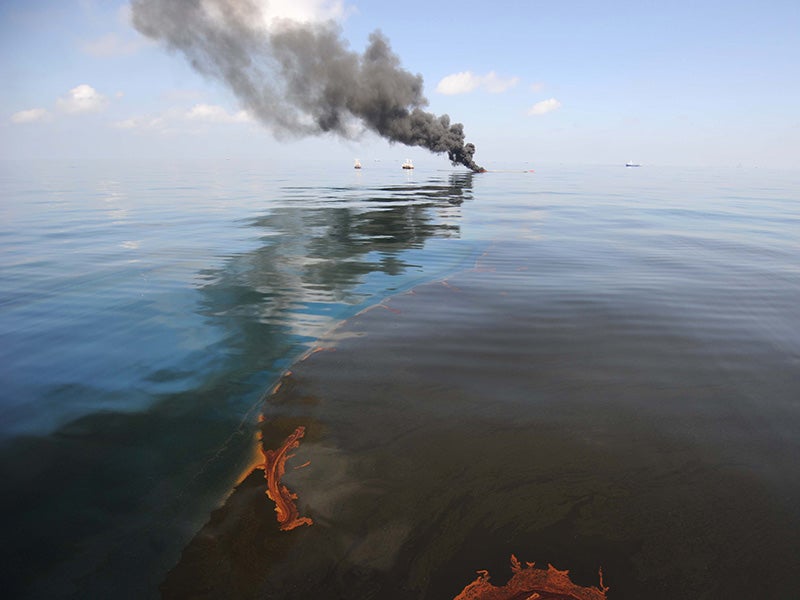 Earthjustice is the premier nonprofit environmental law organization. We wield the power of law and the strength of partnership to protect people's health, to preserve magnificent places and wildlife, to advance clean energy, and to combat climate change. We are here because the earth needs a good lawyer.