White House Begins Review of First-Ever Coal Ash Rule
The rule could limit exposure to deadly toxins in water and air nationwide
Washington, D.C
—
The White House Office of Management and Budget has begun its review of the first-ever federal rule for the storage and disposal of toxic coal ash. This is an important step towards ensuring the EPA meets its court-ordered deadline of December 19 to finalize much needed protections.
In 2013, Earthjustice won a lawsuit on behalf of 11 environmental and public health groups and a Native American tribe that forced the EPA to finalize these protections.
"We are pleased that the White House has begun its review and hope they support real protections for public safety and health," said Lisa Evans, an Earthjustice attorney. "Despite massive coal ash spills, arsenic and lead contamination of our drinking water supplies, and over a thousand coal ash dumpsites threatening nearby communities, our household garbage is better regulated than this toxic waste. It's time for polluters to protect nearby residents and for the White House and the EPA to regulate coal ash."
The groups involved in the lawsuit include: Appalachian Voices (NC); Chesapeake Climate Action Network (MD); Environmental Integrity Project (D.C., PA); Kentuckians For The Commonwealth (KY); Moapa Band of Paiutes (NV); Montana Environmental Information Center (MT); Physicians for Social Responsibility (DC); Prairie Rivers Network (IL); Sierra Club (CA); Southern Alliance for Clean Energy (eight southeast states); and Western North Carolina Alliance (NC),
Coal ash is the toxic byproduct that remains when coal is burned in coal-fired plants to generate electricity. Coal ash is filled with toxins such as arsenic, lead, mercury, and chromium..
Coal ash has contaminated more than 200 rivers, lakes, streams and aquifers across the country, which has impacted drinking water. Over a thousand additional unlined and unmonitored coal ash dumpsites exist, as well as hundreds of potentially dangerous coal ash dams.
Fly ash particles, a major component of coal ash, can become lodged in the deepest part of your lungs, where they trigger asthma, inflammation and immunological reactions. Studies link these particulates to the four leading causes of death in the U.S.: heart disease, cancer, respiratory diseases and stroke.
Roughly 140 million tons of coal ash is generated each year by coal fired plants much of which ends up in the 1,425 coal ash sites in 37 states.
Coal ash regulations were proposed in 2010 following the largest toxic waste spill in U.S. history in Kingston, Tenn., when one billion gallons of coal ash sludge destroyed 300 acres and dozens of homes. The EPA received more than 450,000 public comments supporting coal ash regulation and thousands attended seven public hearings across the country.
But pressure from the power industry and coal ash users forced the EPA to delay finalizing the proposed rule until Earthjustice and its clients sued the agency in federal court. Following White House review, the EPA is set to finalize coal ash regulations by December 19, but what exactly those regulations will consist of remains a mystery.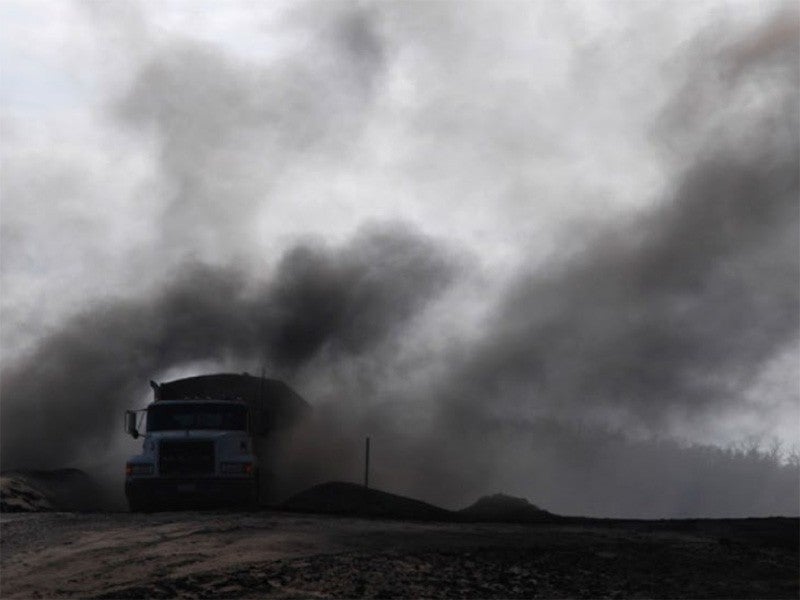 Earthjustice is the premier nonprofit environmental law organization. We wield the power of law and the strength of partnership to protect people's health, to preserve magnificent places and wildlife, to advance clean energy, and to combat climate change. We are here because the earth needs a good lawyer.