After Years of Ignoring Calls to Ban Dangerous Pesticide, EPA Begins to Act on Chlorpyrifos
Victory
—
Communities remain at risk from widespread agricultural use, protections still needed
Kari Birdseye, Earthjustice, (415) 217-2098
,
Kimiko Martinez, NRDC, (310) 434-2344
,
Paul Towers, PANNA, (916) 216-1082
Washington, D.C.
—
Some 15 years after Environmental Protection Agency (EPA) banned chlorpyrifos from residential use, the agency announced yesterday that it may ban the neurotoxic pesticide from use in agricultural fields as well. The announcement came after a recent court of appeals decision directing the agency to act on a 2007 petition to ban the chemical.
Environmental health and farmworker advocates who brought the legal case are calling the announcement an important step in the right direction, and potentially more far-reaching, if the agency fully commits to a ban next year. EPA states in its report to the court:
"EPA intends to grant the Petition by publishing in the Federal Register not later than April 15, 2016, a proposed rule pursuant to 21 U.S.C. section 346a(d)(4)(A)(ii) to revoke all chlorpyrifos tolerances to address drinking water exposure concerns in small sensitive watersheds throughout the country."
"By revoking all chlorpyrifos tolerances, EPA would ban all uses of chlorpyrifos on food. This is what we have been seeking for years. EPA's own findings show that chlorpyrifos causes brain damage to children and poisons workers and bystanders," said Patti Goldman, the Earthjustice attorney handling the case. "At long last, EPA is taking steps to protect children, workers and their families by banning this hazardous pesticide."
In December 2014, EPA finally acknowledged the extensive body of peer-reviewed science correlating chlorpyrifos exposure with brain damage to children, including reduced IQ, delayed development, and loss of working memory. For 15 years, EPA has been allowing exposures at levels far greater than those leading to the harm to children's brains. As a result, advocates continue to press for greater protections for children at both state and federal levels, until the agency cements its commitment to a ban.
EPA's report to the court cites harm to workers as another reason to act on a ban.
"Every year, farmworkers and families in rural communities are exposed to chlorpyrifos, and EPA is finally acknowledging the damage this exposure can cause. It's high time for EPA to follow the science and take action," said Dr. Margaret Reeves, Senior Scientist at Pesticide Action Network. "A ban would ensure that both workers and families in rural communities are safe from this drift-prone, bad actor pesticide."
"The types of brain damage chlorpyrifos causes are every parent's worst fears—reduced IQ, attention disorders, delayed development," said Jennifer Sass, senior scientist at Natural Resources Defense Council. "EPA must act to stop exposures to this pesticide and protect children's brains from this type of egregious harm."
"If EPA does ban chlorpyrifos, it's a step forward on the path to environmental justice," said Virginia Ruiz of Farmworker Justice. "Farmworkers and their families, who are predominantly poor and majority Latino, bear the brunt of poisonings from pesticides and pesticide drift."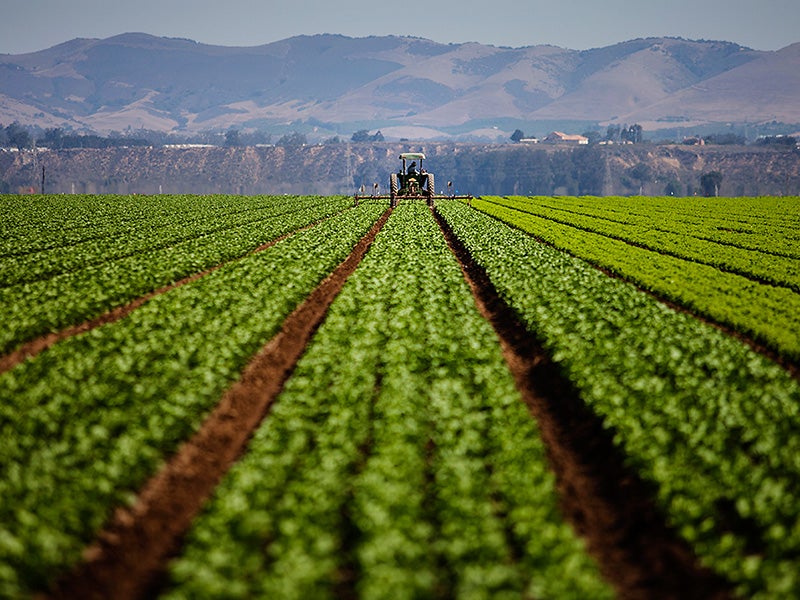 Earthjustice is the premier nonprofit environmental law organization. We wield the power of law and the strength of partnership to protect people's health, to preserve magnificent places and wildlife, to advance clean energy, and to combat climate change. We are here because the earth needs a good lawyer.