Cuomo Administration Blocks Massive Tar Sands Oil Facility Expansion in Albany
Victory
—
Department of Environmental Conservation to require full environmental review of Global Companies' proposal
Albany, NY
—
In the face of a court challenge from a broad coalition of environmental and community groups and massive community opposition, the Department of Environmental Conservation (DEC) today halted Global Companies' proposed expansion of its massive Albany oil train facility to handle tar sands oil. Citing project changes, new information, questions about the project's ability to meet air quality, and impacts to the neighboring residential community, the DEC issued a letter today notifying Global it would rescind its prior finding that the project would have no significant environmental impacts and that a full environmental review will be required.
The expansion would have allowed Global to pump tar sands oil out of railcars, store and heat it in storage tanks on-site at the Port of Albany, and transfer the oil onto barges for transport down to the Hudson River to East Coast refineries.
Earthjustice, on behalf of the Ezra Prentice Tenants Homes Association, Sierra Club Atlantic Chapter and Center for Biological Diversity, filed a lawsuit last year demanding the DEC rescind its prior finding that the project would have no environmental impact and require a full environmental review. The lawsuit is still pending in state court.
"This is wonderful and welcome news for the people of Albany," said Chris Amato, Earthjustice attorney. "We are gratified that DEC has listened to the community's concerns and agrees with us that Global's proposal will have significant environmental impacts. We look forward to working with the Department to identify the multitude of threats to the health and safety of communities that make this project a disaster-in-waiting."
"DEC has finally stood up to Global and done the right thing," said Charlene Benton, president of the Ezra Prentice Homes Tenants Association. "We have been asking for a full environmental review of this project for more than a year, and had to go to court over this. This project is wrong for our community and wrong for the environment."
"The Sierra Club applauds Governor Cuomo and the DEC for using the State's full jurisdictional powers to protect New Yorkers from the growing threat of unsafe tar sands-by-rail transport," said Roger Downs, Conservation Director for the Sierra Club Atlantic Chapter. "With this decision, Governor Cuomo is demonstrating that states can protect citizens from crude-by-rail dangers where the federal government has failed them."
Read DEC's letter to Global: http://www.dec.ny.gov/docs/permits_ej_operations_pdf/globalnonegdec0515.pdf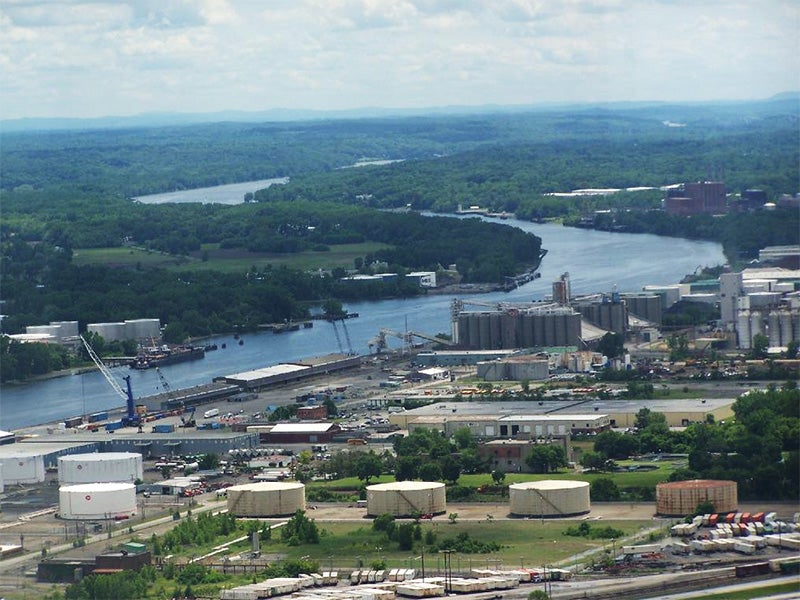 Earthjustice is the premier nonprofit environmental law organization. We wield the power of law and the strength of partnership to protect people's health, to preserve magnificent places and wildlife, to advance clean energy, and to combat climate change. We are here because the earth needs a good lawyer.