Earthjustice Applauds Action by 18 U.S. Senators to Oppose Arctic Drilling
Statement by Earthjustice Staff Attorney Erik Grafe
Betsy Lopez-Wagner, Earthjustice, (708) 717-9408
San Francisco, CA
—
"Earthjustice applauds the action by 18 of our nation's senators to oppose Arctic Ocean drilling that puts our wildlife, communities and the climate in harm's way," said Erik Grafe, staff attorney for Earthjustice. "The Arctic Ocean is one of the worst places in the world to drill for oil—a spill could not be contained or cleaned up, and any oil discovered would not be developed for a decade or more, by which time we need to be moving away from dirty fossil fuels not locking in more. Further, as Shell demonstrated three years ago, neither it nor any other company can operate in the Arctic Ocean responsibly."
The efforts to oppose arctic drilling were spearheaded by Oregon Sen. Jeff Merkley. The letter was signed by Senators Jeff Merkley (D-OR) Ed Markey (D-MA), Brian Schatz (D-HI), Dick Durbin (D-IL), Gary Peters (D-MI), Patrick Leahy (D-VT), Sheldon Whitehouse (D-RI), Al Franken (D-MN), Tammy Baldwin (D-WI), Bob Menendez (D-NJ), Richard Blumenthal (D-CT), Martin Heinrich (D-NM), Cory Booker (D-NJ), Barbara Boxer (D-CA), Amy Klobuchar (D-MN), Ben Cardin (D-MD), Bernie Sanders (I-VT), and Chuck Schumer (D-NY).
The letter addressed to Interior Secretary Sally Jewell pinpoints disappointment in the Interior's decision to approve Shell's Arctic drilling plan and advocates broad withdrawal of leases in the Chukchi Sea, where intense weather could make drilling treacherous and would limit response to any oil spills: "We are writing to express our extreme disappointment in the Administration's recent decision to approve drilling in the Chukchi Sea within the Arctic Ocean. We strongly urge the Bureau of Safety and Environmental Enforcement to halt all offshore oil and gas drilling permits in the Arctic region, one of the world's most delicate ecosystems, given the extreme and treacherous conditions, and the severely limited capacity for response and cleanup."
Further, the senators wrote: "Opening development on a new fossil fuel reservoir in the Arctic not only puts the natural resources, ecosystems, and the dependent communities at risk, it also contradicts the President's Climate Action Plan to limit greenhouse gas emissions and reduce climate change. It is an unacceptable and irresponsible decision."
Listen to a conversation with attorney Erik Grafe: Saving America's Arctic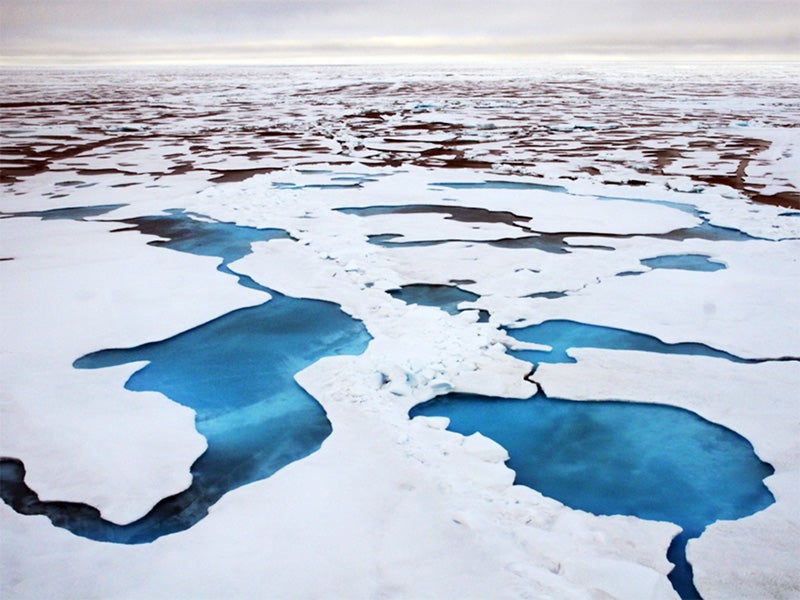 Earthjustice is the premier nonprofit environmental law organization. We wield the power of law and the strength of partnership to protect people's health, to preserve magnificent places and wildlife, to advance clean energy, and to combat climate change. We are here because the earth needs a good lawyer.