Earthjustice Calls On Secretary of State John Kerry to Boldly Lead Arctic Council
With Sec. Kerry at helm, United States has unique opportunity to advance Arctic environmental safeguards
Washington, D.C.
—
On Friday, April 24, Secretary of State John Kerry assumes chairmanship of the Arctic Council on behalf of the United States. This provides a key opportunity to show that strong Arctic leadership can make a difference at the top of the world by focusing ambitiously during the next two years on ocean stewardship, improving living conditions for northern communities and climate change.
Earthjustice has long advocated for protection of Arctic communities, cultures and wildlife while addressing global warming.
The following statement is from Earthjustice President Trip Van Noppen:
"As global recognition of the importance of the Arctic grows, the time is now for U.S. leadership in addressing global warming pollution, while adopting safeguards to meet the Arctic's growing challenges. There is no room for unnecessary dependence on fossil fuels that harm our health and the health of the world we leave for our children.
"The Arctic is in dire straits due to rapidly accelerating climate change at a rate twice as fast as the rest of the planet. The U.S. has committed to making climate change a key focus of its two-year Arctic Council chairmanship beginning now, and we look forward to Secretary Kerry's leadership."
The following statement is from Earthjustice attorney Erika Rosenthal:
"Tomorrow, the Arctic Council will—for the first time—tackle climate change head on by adopting the Framework for Action on Enhanced Black Carbon and Methane Emissions Reductions. As chair of the Council, the United States has an extraordinary opportunity to lead by delivering on the Framework's promise of real emissions reductions to slow the warming and ice melt that will be calamitous for the Arctic and the planet."
Read a related blog post by Earthjustice Attorney Erika Rosenthal on having a seat at the Arctic Council table while representing the Arctic Athabaskan Council, one of six indigenous organizations that were granted a special observer status for the Arctic Council.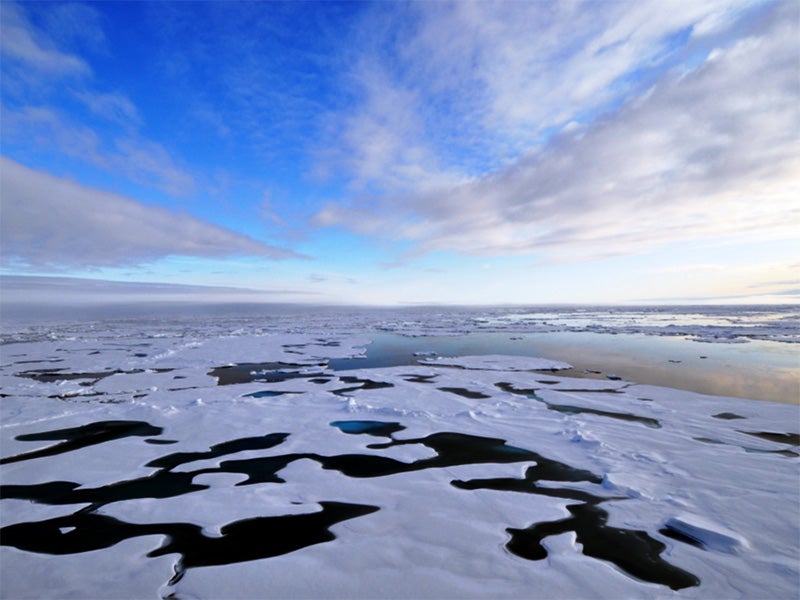 Earthjustice is the premier nonprofit environmental law organization. We wield the power of law and the strength of partnership to protect people's health, to preserve magnificent places and wildlife, to advance clean energy, and to combat climate change. We are here because the earth needs a good lawyer.