Environmental Groups Urge Pennsylvania to Deny FirstEnergy's Toxic Coal Ash Dumping Permit
Stresses danger to public health & waterways
Charles McPhedran, Earthjustice, (215) 206-0352
,
Tom Schuster, Sierra Club, (575) 642-7156
Pittsburgh, PA
—
An application by FirstEnergy Generation, LLC to dump more toxic coal ash into a closed power plant landfill in Western Pennsylvania that is already leaking arsenic into groundwater has sparked strong objections from environmental organizations and neighbors who are worried about the potential impact on human health.
Earthjustice and Sierra Club yesterday sent detailed criticisms to the Pennsylvania Department of Environmental Protection demanding that the state agency deny the application to dispose of more than 17 million tons of coal ash from the Bruce Mansfield Power Plant at the closed Hatfield's Ferry Plant's landfill by barging the coal ash 113 miles on the Monongahela and Ohio Rivers. Community members who live around the landfill expressed outrage at the proposal during a May 21 hearing.
The document highlights that arsenic levels in the Bruce Mansfield coal ash exceed Pennsylvania's maximum allowable limits, which poses a serious risk to air and water. FirstEnergy is also violating state law by not having a plan to assess or abate the pollution from the extensive existing coal ash contamination at the closed Hatfield landfill.
"This proposal is another toxic insult to neighbors in Greene and Fayette Counties," said Charles McPhedran, an attorney with Earthjustice. "Pennsylvania DEP must deny the permit."
"Before DEP even considers allowing FirstEnergy to dump more dangerous ash at this site, the company needs to clean up the existing mess," said Tom Schuster, Senior Campaign Representative with Sierra Club. "We've known about this pollution for years, and it still hasn't been cleaned up, which doesn't inspire a lot of confidence in FirstEnergy."
FirstEnergy's permit tries to divert coal ash from one contaminated site to another. Its current coal ash disposal site for the Bruce Mansfield Plant is the infamous Little Blue Run Impoundment, which continues to leach coal ash into local drinking water supplies. EPA recently confirmed the findings of a report by these environmental groups that both Little Blue Run and the Hatfield's Ferry site are among the forty sites EPA confirmed are "proven" coal ash damage cases, meaning there is documented evidence of damage to health or the environment either off-site or as confirmed by independent sources.
If the Pennsylvania Department of Environmental Protection fails to reject the application, the groups may take legal action.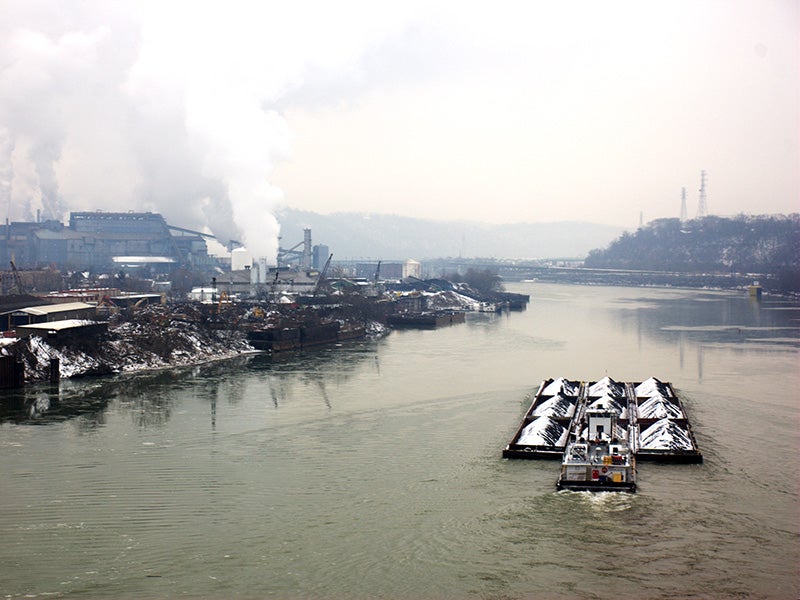 Earthjustice is the premier nonprofit environmental law organization. We wield the power of law and the strength of partnership to protect people's health, to preserve magnificent places and wildlife, to advance clean energy, and to combat climate change. We are here because the earth needs a good lawyer.