EPA to Ban Dangerous Pesticide Chlorpyrifos
Victory
—
Children, communities and workers to benefit from long overdue phase-out of neurotoxic agricultural chemical
Kari Birdseye, Earthjustice, (415) 217-2098
,
Paul Towers, PANNA, (916) 216-1082
Washington, D.C.
—
Some 15 years after the Environmental Protection Agency (EPA) banned chlorpyrifos from residential use, the agency proposed today to ban the neurotoxic pesticide from use in agricultural fields as well.
The announcement came after a recent court of appeals decisions gave EPA a deadline to take meaningful action on a 2007 legal petition to ban the chemical.
"This is what we have been seeking for years. EPA's and other independent findings show that chlorpyrifos causes brain damage to children and poisons workers and bystanders," said Patti Goldman, the Earthjustice attorney handling the case. "At long last, the agency is signaling its intention to protect children, workers and their families by banning this hazardous pesticide. It is imperative that EPA move quickly to protect workers and children by finalizing this important rule."
Calling EPA's delay in regulating chlorpyrifos "egregious," the 9th Circuit Court of Appeals recently ordered EPA to respond to the 2007 petition by October 30. The original lawsuit spurring the court deadline was filed by Earthjustice on behalf of Pesticide Action Network (PAN) and Natural Resources Defense Council (NRDC).
"Given the incredibly strong science on the health harms of this pesticide, it's absurd that EPA has taken so long to act," said Dr. Margaret Reeves, Senior Scientist at PAN. "A ban will finally ensure that children, workers and families in rural communities are safe from this drift-prone, bad actor pesticide."
In December 2014, EPA acknowledged the extensive body of peer-reviewed science correlating chlorpyrifos exposure with brain damage to children, including reduced IQ, delayed development, and loss of working memory.
And it found drinking water contamination, particularly harmful to infants, and serious risks to workers from handling chlorpyrifos or entering the fields after spraying.
Ordered by a court to take regulatory action based on its scientific reviews, EPA is now proposing to revoke all chlorpyrifos tolerances.
This would end all uses of chlorpyrifos that result in residues on food, contamination of drinking water, or drift to schools, homes, and other places people are located.
"It's a step forward on the path to environmental justice," said Virginia Ruiz of Farmworker Justice. "Farmworkers and their families, who are predominantly poor and majority people of color, bear the brunt of poisonings from pesticides and pesticide drift."
Read release in Spanish: EPA Va a Prohibir el Peligroso Pesticida Clorpirifos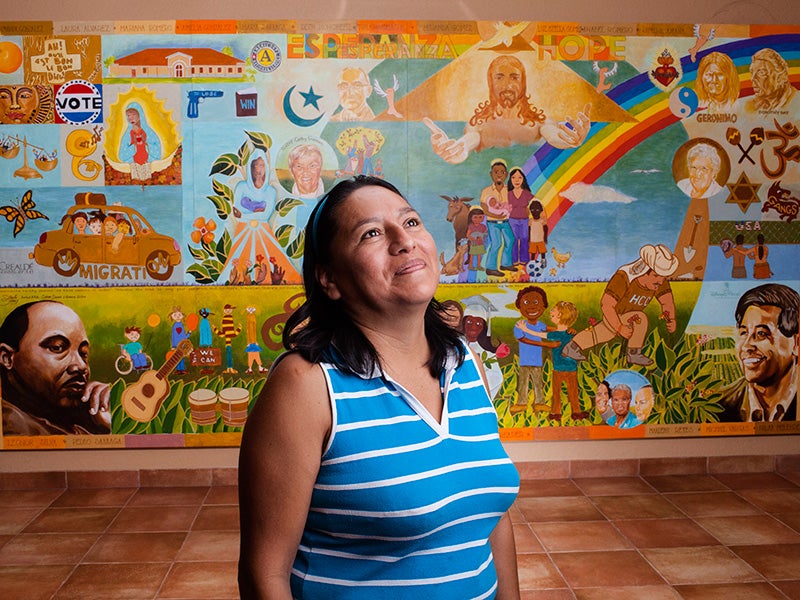 Earthjustice is the premier nonprofit environmental law organization. We wield the power of law and the strength of partnership to protect people's health, to preserve magnificent places and wildlife, to advance clean energy, and to combat climate change. We are here because the earth needs a good lawyer.