Groups Go To Court to Protect Blueback Herring from Extinction
Challenge flawed decision not to list imperiled river herring as a "threatened species"
Roger Fleming, Earthjustice, (978) 846-0612
,
Christine Keeves, NRDC, (415) 875-6155
,
Paul Eidman, Anglers Conservation Network, (732) 614-3373
,
Fred Akers, Great Egg Harbor River Council and Watershed Association, (609) 335-3744
,
Charles Furst, Delaware River Shad Fishermen's Association, (215) 410-0939
Washington, D.C.
—
Earthjustice, the Natural Resources Defense Council (NRDC) and a coalition of fishing and watershed protection groups filed a complaint today in federal court seeking to reverse a decision by the National Marine Fisheries Service (NMFS) not to list the blueback herring as a threatened species under the Endangered Species Act. Blueback herring once spawned in huge numbers in rivers along the Atlantic coast and were a major prey species for an array of fish, mammals, and birds. But due to habitat destruction, fishing, and water pollution, blueback herring populations have been reduced to tiny fragments of their original sizes.
"The blueback herring is in desperate need of federal protection—a fishery that dates back at least 350 years has declined almost 99 percent over the last fifty," said Brad Sewell, a senior attorney at NRDC. "Rescuing and ultimately bringing back river herring will be a boon for our coastal ecosystems and fisheries."
The groups are asking that U.S District Court in D.C. find NMFS in violation of the Endangered Species Act (ESA) and the Administrative Procedure Act (APA), and that the court order the federal agency to prepare a new listing determination within six months.
"The fate of the Mid-Atlantic blueback herring population is part of a bigger picture," said Earthjustice Attorney Roger Fleming. "River herring and shad—keystone species in the Atlantic Ocean and coastal rivers food chain—are victims of industrial fishing operations, compounding decades of harm from habitat destruction and pollution. But the larger problem is the lack of protection from federal oversight agencies."
In August 2011, NRDC petitioned NMFS to list blueback herring as threatened under the ESA, and to designate critical habitat for the species. Two years later, the Service published its determination that the blueback herring was not likely to become in danger of extinction and does not warrant protection under the ESA—despite the government's acknowledgement that the species was likely at or less than two percent of its historical baseline (based on catch levels) and that three out of four regional blueback herring populations in the U.S. were likely still decreasing. NRDC and Earthjustice, on behalf of several fishing and watershed groups, filed a 60-day notice of intent to sue for ESA protection of the imperiled river herring in October 2014.
Blueback herring once were highly abundant in many coastal waters, rivers and streams of the eastern United States, from Nova Scotia all the way to Florida. In larger rivers, spawning runs could reach well into the millions of individual fish. The movement of enormous schools of silvery, foot-long herring as they left the Atlantic to swim up rivers and streams was an astonishing annual event. A vital part of healthy watersheds and coastal ecosystems, these schools fed predators hungry after a long winter, including striped bass, ospreys, bald eagles, herons, harbor seals and river otters.
But due primarily to the impacts of dams and habitat destruction, overfishing, and water pollution, blueback herring are now reduced to tiny remnant runs. The commercial fishery has collapsed and a critical food source has gone missing from the ecosystem. The Mid-Atlantic blueback river herring population is particularly imperiled and at risk of extinction.
"For over a decade now, we have observed widespread drastic decline in all of our historic runs here in central NJ. In the spring, migrating Striped Bass used to follow these fish and feed on them prior to spawning. Nowadays they are left to scrounge for other forage at a time when they need them most," said Capt. Paul Eidman, Founder of Anglers Conservation Network.
"The historical abundance of river herring in the Great Egg Harbor River system is long gone. The state of New Jersey has outlawed even the possession of one river herring, but they are still allowed to be killed in large numbers as bycatch in federal waters. It is time for the National Marine Fisheries Service to list the blueback herring as a threatened species and start to work to bring them back," said Fred Akers, Administrator of the Great Egg Harbor National Scenic and Recreational River Council.
"The stakes for the blueback herring are simply too high for us not to challenge the NMFS decision," said Charles Furst, President of the Delaware River Shad Fishermen's Association, "and that is why we find ourselves in court today."
Public interest law organization Earthjustice and NRDC filed the complaint against NMFS on behalf of NRDC, Anglers Conservation Network, Delaware River Shad Fishermen's Association, Great Egg Harbor River Council, and Great Egg Harbor Watershed Association.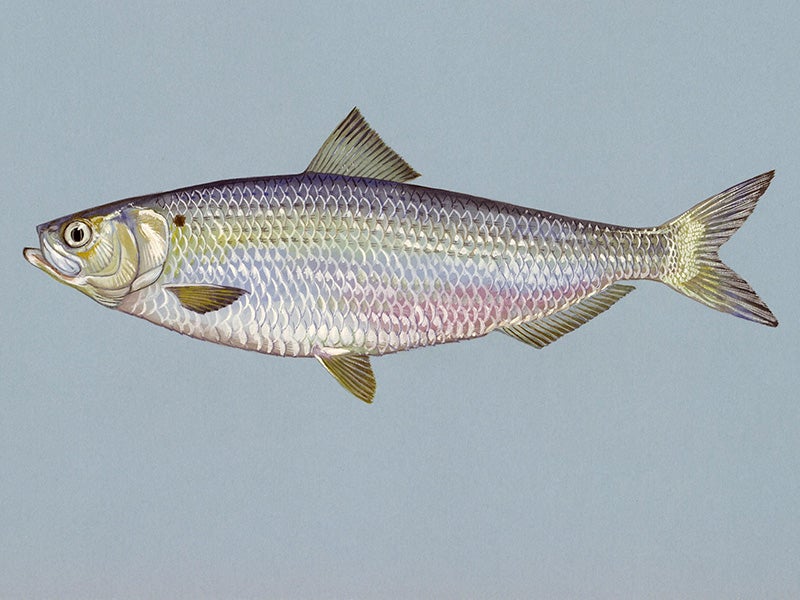 Earthjustice is the premier nonprofit environmental law organization. We wield the power of law and the strength of partnership to protect people's health, to preserve magnificent places and wildlife, to advance clean energy, and to combat climate change. We are here because the earth needs a good lawyer.