Legal Advocacy Stops Rate Hike Targeting Residential Rooftop Solar Customers
Victory
—
New Mexico regulators reject utility's proposal to create new rate class charging solar customers more
Sara Gersen, Earthjustice, (415) 217-2005
Santa Fe, NM
—
Today, Vote Solar and Earthjustice, in partnership with New Mexico attorney Jason Marks, stopped the El Paso Electric Company (EPE) from becoming the first regulated utility in the nation to establish a separate rate class for rooftop solar customers. The New Mexico utility proposed to discriminate against solar customers by charging the new class higher rates for the power they purchase.
"This ruling should encourage utilities across the country to think twice before trying to discriminate against customers who choose to go solar," Earthjustice attorney Sara Gersen said. "Faced with declining sales and the rise of clean local power, utilities are trying to limit the growth of rooftop solar. But EPE's attack on solar is inconsistent with New Mexico law that protects customers who have invested in renewable energy."
The New Mexico Public Regulation Commission dismissed an EPE proposal that would have created a different rate class for residential customers with rooftop solar and other types of distributed generation, and then charge them a higher rate than other residential customers. The commission threw out the proposal because these actions would violate its own rules designed to ensure that rooftop solar customers are treated fairly.
Utilities around the country have tried to restrict rooftop solar growth through implementing unreasonable and discriminatory fees, charges and other rate reforms. In the EPE case, the utility proposed a new rate class and rate hike that would have threatened the sustainable growth of distributed solar and other clean energy resources in New Mexico. The vast majority of electricity generated in New Mexico comes from burning fossil fuels, causing significant harm to human health and the environment. Solar energy, including rooftop solar, plays a critical role in curbing fossil-fuel addiction and building a clean energy economy.
"Over the past couple years, utility interests have made it clear that they want to stall consumer solar adoption and have chosen net metering and rate design as their targets for achieving that end," Rick Gilliam, DG Regulatory Policy Program Director for Vote Solar, said. "We are hopeful that, as we saw today in New Mexico, Commissions and policy leaders will continue to see past the utility rhetoric, recognize the true value of local renewable energy, and uphold solar options for the consumers they serve."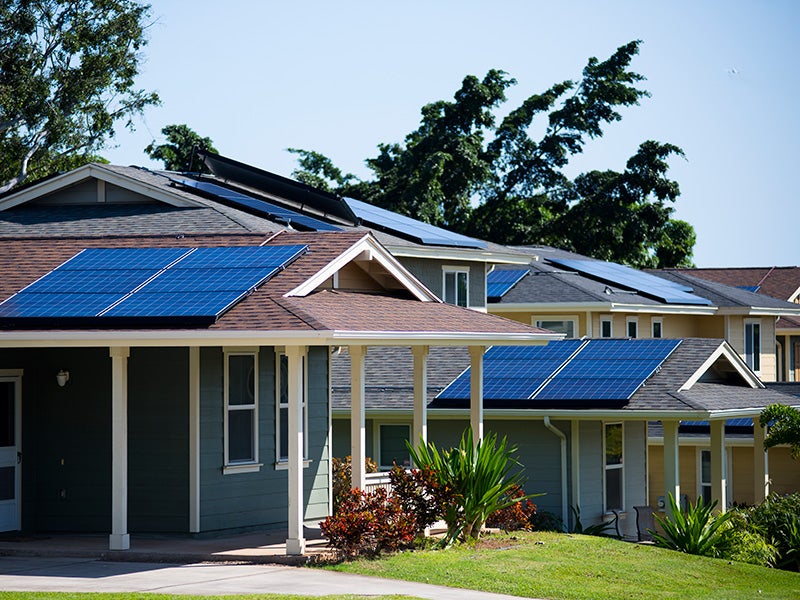 Earthjustice is the premier nonprofit environmental law organization. We wield the power of law and the strength of partnership to protect people's health, to preserve magnificent places and wildlife, to advance clean energy, and to combat climate change. We are here because the earth needs a good lawyer.