After Decades Of Polluting Water, Colstrip Plant To Address Leaking Coal Ash Ponds
Victory
—
As part of settlement, power plant will move to safer dry disposal for millions of tons of toxic waste
Billings, MT
—
Decades after water contamination problems first started at the Colstrip coal-fired power plant, an agreement filed in court today between conservation groups and the facility's owners will result in far safer disposal of millions of tons of toxic coal ash waste generated by burning coal at the plant.
The Colstrip Power Plant is located in southern Montana.
The Colstrip plant's coal ash waste is disposed of as wet sludge that is dumped into 800-acres of waste impoundments, which have been leaking toxic pollutants into surrounding groundwater for decades. Under today's agreement, Colstrip's largest units—units 3 and 4—must convert to dry disposal methods that are far safer. By the end of 2018, a portion of the units' waste ash called "bottom ash" must be dewatered before it is disposed of, and by July 1, 2022, all waste from the units' scrubbers must be disposed of as a dry waste.
"The Colstrip plant has polluted drinking water and threatened groundwater that area ranchers rely on for their livelihoods. The most important step to solving the problem is to stop the leaking, and this agreement will achieve that result," said Jenny Harbine, the Earthjustice attorney who led the legal work on behalf of the Montanans that resulted in the agreement. "This agreement requires changes to the plant's operations that are needed to lift the threat that entire aquifers will be forever condemned."

See the infographic: The Coal Ash Problem »
Coal ash is the waste byproduct of burning coal. It contains carcinogens and neurotoxins including arsenic, boron, cadmium, lead, selenium and other contaminants. At Colstrip, this toxic waste stream has been dumped as a slurry into nine impoundments that cover approximately 800 acres. This toxic sludge has seeped into area groundwater for the past three decades. Boron, for example, has been measured in monitoring wells at levels 13 times above safe limits; overexposure to boron can damage the intestines, liver, kidneys, testes and the brain.
According to the Environmental Protection Agency, leakage rates from dry-ash landfills are three to four orders of magnitude less than the amount of water seeping from Colstrip's massive impoundments. "Dry disposal of coal combustion waste presents far less risk to groundwater than wet disposal," said Mike Scott, the Sierra Club's senior organizing representative in Montana. "This is a step in the right direction for cleaning up waste that has plagued the Colstrip community for far too long." 
Photo courtesy of Alexis Bonogofsky
Colstrip coal-ash sludge, outlet pipe and waste pond.
Decades ago, the plant's designers knew that a wet storage system would "definitely cause degradation" of groundwater and stated in design plans that a dry storage system was environmentally preferable. But the owners ultimately chose the far riskier wet storage system to save money. The waste impoundments have been leaking ever since they were built and the state has done little to require the owners to stop the contamination. 
Pennsylvania-based Talen Energy, which operates Colstrip for itself and five other owners, estimated that the impoundments leak about 200 million gallons of waste-tainted water each year—nearly an Olympic-sized swimming pool every day—a volume that the state district court judge overseeing the case called "alarming." Talen has attempted to mitigate the contamination by pumping contaminated groundwater out of area aquifers, but concentrations of key pollutants in nearly half of Talen's 300-foot-deep monitoring wells have continued to increase. 
"Once Talen converts to dry disposal, it can focus on solving the problem of groundwater pollution without continuing to add to it," said Harbine. "Controlling the source of the contamination is expected to result in a fairly rapid improvement in groundwater quality."
Talen still must submit a plan to the Montana Department of Environmental Quality to remediate the existing groundwater contamination caused by Colstrip's waste, with the goal of cleaning up groundwater to meet water quality standards. Earthjustice, the Montana Environmental Information Center, Sierra Club, and the National Wildlife Federation will continue to watchdog these cleanup efforts.
In 2008, Colstrip's owners paid $25 million to settle a lawsuit filed by 57 Colstrip residents as a result of the contamination, but Colstrip's owners still did not make operational changes to stop the impoundments from leaking. Represented by Earthjustice, the Montana Environmental Information Center, the Sierra Club, and the National Wildlife Federation, filed a lawsuit in August 2012, alleging that an agreement between the Montana Department of Environmental Quality and Colstrip's operator, was little more than a paper-shuffling exercise that did nothing to stop pollution from leaking into area groundwater. 
With today's settlement finally providing action to clean up the water, the groups have agreed to drop their complaint against the DEQ.
"All Montanans have a right to clean water, including those living in and around the Colstrip plant," said MEIC's Anne Hedges. "This agreement will help clean-up the water in the area which is essential for attracting new businesses to the area. There is no better economic development tool for communities than the availability of clean water."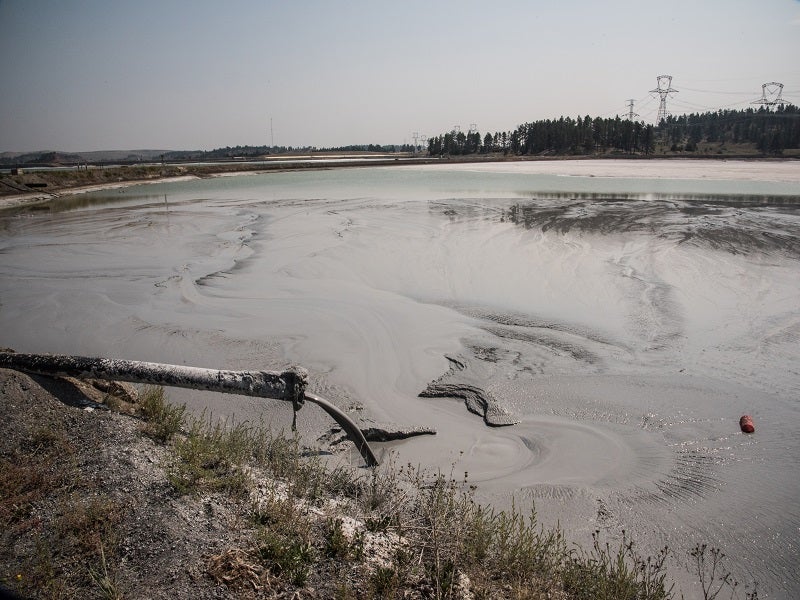 Earthjustice is the premier nonprofit environmental law organization. We wield the power of law and the strength of partnership to protect people's health, to preserve magnificent places and wildlife, to advance clean energy, and to combat climate change. We are here because the earth needs a good lawyer.