Earthjustice Opposes Agencies' Request for At Least Five Years to Adopt a Plan to Fix Illegal Hydro-System that Jeopardizes Endangered Wild Salmon
Agencies have been operating in violation of the Endangered Species Act since 2000
Seattle
—
Earthjustice, along with the State of Oregon and the Nez Perce Tribe opposed a request by federal agencies to delay adopting a plan for major changes to a hydro-power system in the Columbia River Basin that has been functioning illegally since 2000, jeopardizing endangered salmon and steelhead. A federal judge last month directed the Army Corps of Engineers and other federal agencies that guide operation of the dams on the Columbia and Snake rivers to submit a scientifically-sound plan by March of 2018 that safeguards endangered wild salmon. The agency responded by seeking a schedule that would stall critical changes for at least five more years.
Earthjustice responded by proposing that a new plan be put in place by December 31, 2018 at the latest, and indicated that it may ask the Court to impose measures to better protect threatened and endangered wild salmon in the meantime. (Read the brief, filed on June 17.)
The following is a statement form Earthjustice attorney Todd True:
"This system has been broken for 20 years and agencies have been operating in violation of the Endangered Species Act since 2000. Last summer we saw a catastrophic die-off of salmon in the Columbia and Snake reservoirs because of high water temperatures and an inadequate plan to respond to these increasingly predictable conditions. These salmon have been flirting with extinction for decades and can't afford another missed opportunity to get it right. Yet, the agencies' first response to the Court's May ruling is to ask for another half decade before major corrections would be implemented."
Background: A ruling last month by a U.S. District Court Judge in Portland, Ore. unequivocally rejected as illegal the federal agencies' plan for protecting federally listed salmon and steelhead runs in the Columbia River Basin. It was the fifth time since 2000 that the agencies' plan, known as a biological opinion, has been found deficient by a court. In this case the Court ruled that the current plan violates both the Endangered Species Act and the National Environmental Policy Act.
Salmon in the Columbia and Snake rivers are jeopardized by federally operated dams that interfere with adult and juvenile salmon migration, a longstanding problem that's compounded by hotter-than-average temperatures associated with climate change. The Court's ruling emphasized that the agencies that oversee dam operations had failed to account for the "potentially catastrophic impact" of climate change on this iconic species of the Pacific Northwest, and urged them to consider all options including the removal of four dams on the lower Snake River.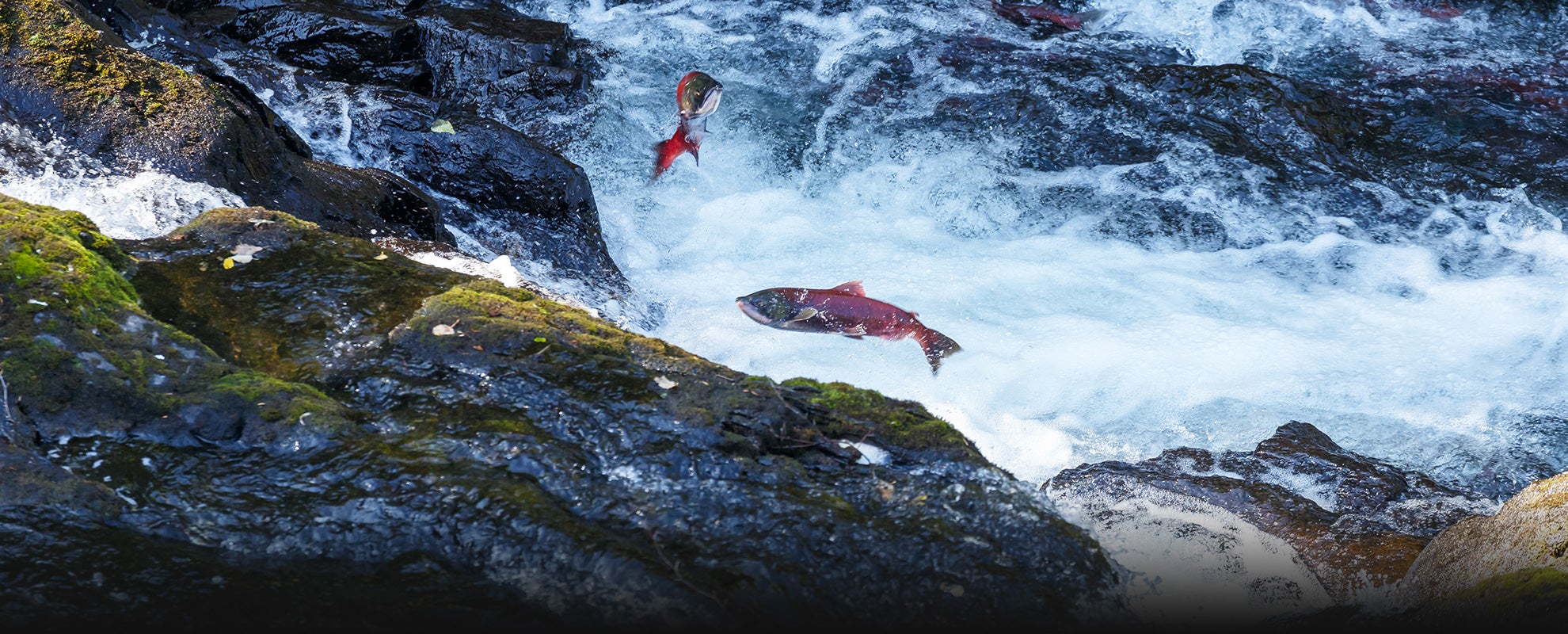 Earthjustice is the premier nonprofit environmental law organization. We wield the power of law and the strength of partnership to protect people's health, to preserve magnificent places and wildlife, to advance clean energy, and to combat climate change. We are here because the earth needs a good lawyer.