Farmworker Advocates Call For Suspension of Highly Toxic Pesticide
Advocates from across the country urge EPA to swiftly ban chlorpyrifos citing unacceptable risks to farmworkers and their families
Patti Goldman, Earthjustice, (206) 343-7340, ext. 1032
Jeannie Economos, Farmworker Association of Florida, (407) 886-5151
Brent Wilkes, League of United Latin American Citizens, (202) 509-9574
Hector E. Sanchez, Labor Council for Latin American Advancement, (202) 508-6918
Amy Liebman, Migrant Clinicians Network, (512) 579-4535
Elena Rios, MD, National Hispanic Medical Association, (202) 628-5895
Ramon Ramirez, Pineros y Campesinos Unidos del Noroeste, (503) 989-0073
Erik Nicholson, United Farm Workers, (206) 255-5774
Maureen Swanson, Learning Disabilities Association of America, (412) 341-1515, ext 205
Mark Magaña, GreenLatinos, (202) 230-2070
Virginia Ruiz, Farmworker Justice, (202) 800-2520
Washington, D.C.
—
Today, United Farm Workers, labor, and community health groups from Florida to California petitioned the U.S. Environmental Protection Agency (EPA) to immediately suspend hundreds of uses of chlorpyrifos, an acutely toxic pesticide that harms workers and their family members.
"We are seeking an immediate and total chlorpyrifos ban because farmworkers have been overexposed even with all the protective clothing that could possibly be required," said Erik Nicholson, UFW National Vice President. "It's nearly impossible for them to escape chlorpyrifos exposure because the poison is in the air they breathe, in the food they eat and in the soil where their children play."
The petition filed with the EPA seeks immediate action to stop uses of chlorpyrifos that EPA has determined to pose unacceptable risks of acute poisonings to workers. It also asks EPA to protect children from exposures that cause irreversible brain damage, including reduced IQ, attention deficit disorders, and learning disabilities.
Earthjustice and Farmworker Justice filed the petition on behalf of United Farm Workers, League of United Latin American Citizens, Labor Council for Latin American Advancement, National Hispanic Medical Association, Farmworker Association of Florida, Pineros y Campesinos Unidos del Noroeste, Migrant Clinicians Network, Learning Disabilities Association of America, GreenLatinos, and California Rural Legal Assistance Foundation. 
"Farmworkers are simply seeking what others have in this country—a safe workplace. Nothing more, nothing less," said Ramon Ramirez, President of Pineros y Campesinos Unidos del Noroeste (PCUN, Oregon's farmworker union). "EPA must stop putting on the blinders when it comes to the harmful effects chlorpyrifos and take this hazardous pesticide out of all fields and other locations to ensure a safe workplace for all."
So far EPA has failed to protect farmworkers and their families from chlorpyrifos, a neurotoxic pesticide that is one of the top culprits in pesticide poisonings every year and has been linked to brain damage in children. People are exposed to this insidious health hazard when they eat food, drink contaminated water, work in fields, play in parks or go to school playgrounds where chlorpyrifos drifts.
Chlorpyrifos is an organophosphate insecticide that originates from nerve gases the Nazis developed during World War II. Chlorpyrifos is acutely toxic and causes systemic illnesses to workers by inhibiting the body's ability to produce cholinesterase, an enzyme necessary for the proper transmission of nerve impulses.
In 2000, EPA found that homeowner uses of chlorpyrifos harm children who play on pesticide-treated carpets or hug their pets after a flea bomb, but it left farmworker children and their communities unprotected.
According to the EPA, 10,000–20,000 physician-diagnosed pesticide poisonings occur each year among the approximately 2 million U.S. agricultural workers. However, many more pesticide poisonings go unreported.
"The incidence of pesticide poisonings is a heartbreaking statistic because the true, total number of workers injured is not known," said Hector E. Sanchez, Executive Director of the Labor Council for Latin American Advancement (LCLAA). "Many pesticide poisonings go unreported due to a number of factors, including workers fearing job loss, lack of medical care and language barriers."
In December 2014, EPA found that workers face unacceptable risks of acute poisonings from hundreds of activities involving chlorpyrifos. In 2015, EPA entered into negotiations with the pesticide industry to stop these uses or reduce exposures, but the negotiations broke down. EPA told a court that regulatory action would be necessary, but more than a year has passed and EPA has failed to initiate regulatory action.
"Over a decade ago, EPA stopped household uses of this dangerous chemical due to harm to children but failed to take action to protect farm workers," said Brent Wilkes, Executive Director of the League of United Latin American Citizens (LULAC). "EPA needs to end this shameful double standard and protect vulnerable workers and their families in rural areas."
"The EPA showed leadership in eliminating this neurotoxic threat from household uses but not from agriculture," said Dr. Elena Rios, President and CEO of the National Hispanic Medical Association (NHMA). "Why hasn't this been done to protect farmworkers? Our community deserves equity."
"EPA has already acknowledged that chlorpyrifos is related to developmental impairments like reduced IQ and attention deficit disorder," said Maureen Swanson, Director of the Healthy Children Project at the Learning Disabilities Association of American (LDA). "It is time for EPA to finally ban this neurotoxic pesticide that puts thousands of workers and their children at risk of serious illness every year."
"EPA's and other scientists' independent findings show that chlorpyrifos causes brain damage to children and poisons workers and those living in agricultural communities. It is unconscionable for the most vulnerable communities to have their health and lives threatened by this dangerous chemical," said Jeannie Economos, Pesticide Safety and Environmental Health Project Coordinator at the Farmworker Association of Florida. "A total ban of chlorpyrifos is the only acceptable option for farmworkers and their families."
"Farmworkers and their children deserve a chance to work and live free of the toxic grip of chlorpyrifos," said Amy Liebman, Director of Environmental and Occupational Health at the Migrant Clinicians Network (MCN). "EPA should move swiftly to ban chlorpyrifos and protect the next generation."
"Farmworkers have been historically excluded from a range of federal protections. Today's agricultural workforce is predominantly Latino, immigrant, and indigenous, including nearly 500,000 children," said Mark Magaña, President and CEO of GreenLatinos.  "Ensuring that our nation's most vulnerable communities secure parity in protections from toxic exposure, and chemicals like chlorpyrifos, is paramount for GreenLatinos, and a continuation of our commitment to the Agricultural Worker Protection Standard (WPS)."
"Farmworkers, who are predominantly poor and the majority are people of color, bear the brunt of poisonings from chlorpyrifos," said Virginia Ruiz, Director of Occupational and Environmental Health at Farmworker Justice. "EPA must swiftly move forward on the path to environmental justice and ban all uses of chlorpyrifos."
"The evidence has long been in," said Patti Goldman, a managing attorney for Earthjustice, a national nonprofit environmental law firm. "This pesticide causes needless harm to workers and damage to their children's brains. It's time to put an end to this travesty."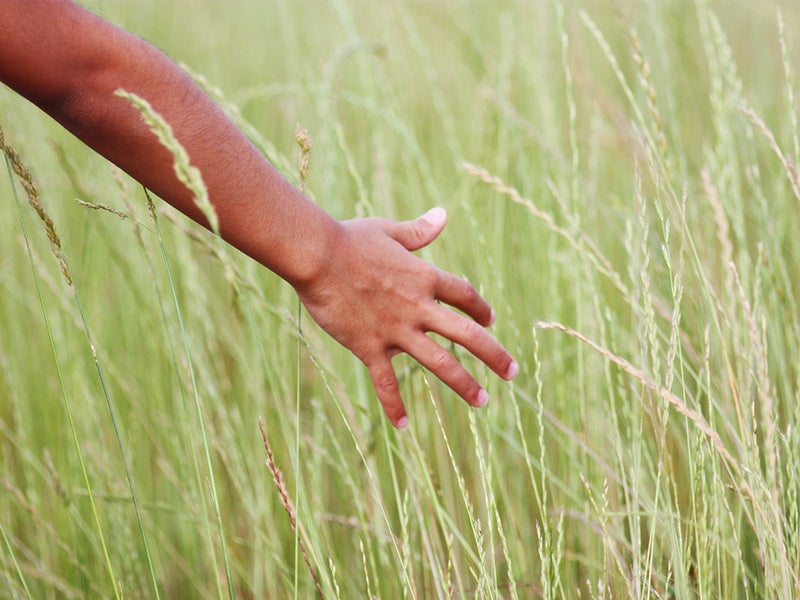 Earthjustice is the premier nonprofit environmental law organization. We wield the power of law and the strength of partnership to protect people's health, to preserve magnificent places and wildlife, to advance clean energy, and to combat climate change. We are here because the earth needs a good lawyer.