Global Airplane Carbon Rules Too Weak to Protect Climate
Proposed international guidelines would not reduce carbon emissions below business as usual
Montreal
—
The first international standards for carbon pollution from airplanes recommended today by the International Civil Aviation Organization (ICAO) would be too weak to protect the climate. Proposed standards just released in Montreal by the international body's environmental committee would barely trim carbon emissions from new planes and would not even apply to in-service aircraft.
The standards would not reduce carbon emissions from airplanes compared to business as usual. The rules, which still require official approval from ICAO's Assembly, would not actually reduce aviation's overall emissions because of the industry's projected growth. Greenhouse pollution from airplanes is expected to more than triple by 2050, making it the fastest-growing source of transportation emissions.
"These disturbingly weak recommendations put the Obama administration under enormous pressure to fight airplane pollution's threat to our climate," said Vera Pardee, a Center for Biological Diversity attorney who has sued the federal government over aviation emissions.
"The EPA has a legal and moral obligation to address the aviation industry's skyrocketing carbon pollution. If we don't cut airplanes' fast-growing emissions, it will be much more difficult for the world to avoid catastrophic warming."
Because ICAO's proposal excludes in-service aircraft, and aircraft have operational lifetimes of 25 to 30 years, the standards would take decades to cover the current fleet.
"These standards set the bar embarrassingly low, ensuring that almost all aircraft will already meet the requirements well before they go into effect in 2023," said Sarah Burt, Earthjustice's legal expert on aircraft pollution.
"The aviation industry is sandbagging, which seriously hinders our efforts to meet the commitments we made in Paris."
ICAO was first tasked with reducing aircraft carbon pollution more than 18 years ago. Over that period the organization has rejected a series of ideas for trimming emissions, including efficiency standards, fuel taxes, emissions charges and global emissions trading.
The Center and allies, represented by Earthjustice, petitioned the U.S. EPA in 2007 to regulate carbon emissions from aircraft as required by the federal Clean Air Act. Following a lawsuit the EPA finally proposed last summer to determine that U.S. aviation greenhouse gas emissions endanger human health and welfare. That proposal has yet to be finalized.
The standards recommended by ICAO do not meet U.S. legal requirements. Because of the inadequacy of the proposal, EPA is likely to come under legal pressure to propose stronger airplane standards under the Clean Air Act.
If commercial aviation were considered a country, it would rank seventh after Germany in terms of carbon emissions. Airplanes could generate 43 gigatonnes of planet-warming pollution by 2050, consuming almost 5 percent of the world's remaining carbon budget, according to a recent Center report.
Airplane pollution could be reduced dramatically. A recent International Council on Clean Transportation report showed that some of the top 20 transatlantic air carriers can drive down greenhouse emissions by as much as 51 percent using existing technology and operational improvements.
Read about Earthjustice's efforts to curb greenhouse gas pollution.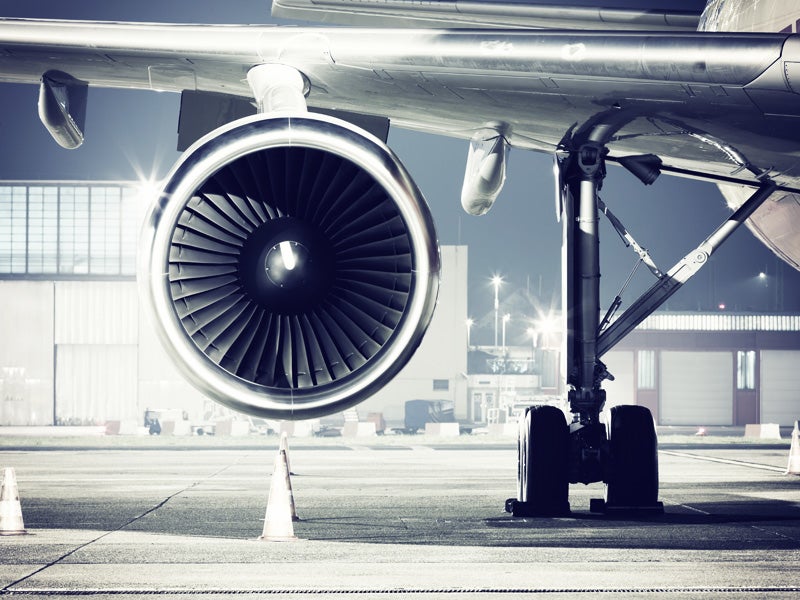 Earthjustice is the premier nonprofit environmental law organization. We wield the power of law and the strength of partnership to protect people's health, to preserve magnificent places and wildlife, to advance clean energy, and to combat climate change. We are here because the earth needs a good lawyer.