Ohio Commission Approves Massive Bailout of FirstEnergy Corp.
Customers will be forced to pay costly subsidies for FirstEnergy and its shareholders
Shannon Fisk, Earthjustice Attorney, (215) 327-9922
,
Dan Sawmiller, Sr. Campaign Representative, Sierra Club Beyond Coal, (419) 733-3145
Columbus, OH
—
Today, the Ohio Public Utilities Commission (PUCO) approved a scheme that will force FirstEnergy's customers to hand over approximately $200 million annually to the company and its shareholders for the next 3–5 years. Customers will receive virtually nothing in return for this massive subsidy, which could ultimately reach $1 billion.  
Nothing in the Commission's order requires that these customer dollars be invested in modernizing Ohio's electrical grid or in any way be spent to benefit Ohio customers.
Under today's order, FirstEnergy will begin to receive hundreds of millions of dollars, with effectively no strings attached. Although characterized as a "distribution modernization rider," nothing in the Commission's order requires that these customer dollars be invested in modernizing Ohio's electrical grid or in any way be spent to benefit Ohio customers. Instead, the dollars can be siphoned off from FirstEnergy's Ohio utilities, and used to bail FirstEnergy Corp. out of its poor coal investments while boosting the profits of corporate shareholders.  
"Today's decision takes hundreds of millions of dollars out of customers' pockets in order to create a massive slush fund for FirstEnergy Corp. and its shareholders," said Shannon Fisk, attorney at the non-profit environmental law firm Earthjustice. "And the fact that FirstEnergy asked for billions more does not make this decision any less unreasonable. Rather than forcing customers to prop up profits for a corporation that made a bad bet on aging coal plants, the Commission should be looking after customers and ensuring investments in job-creating renewable energy, energy efficiency and smart grid initiatives."
Through today's decision, the Commission has aided FirstEnergy's efforts to sidestep a recent order of the Federal Energy Regulatory Commission (FERC) that raised serious questions about FirstEnergy's previous bailout proposal. Under that proposal, customers would have directly assumed all of the financial risk of financially struggling coal and nuclear plants owned by FirstEnergy Corp.'s unrelated competition generation business.  
In late April, FERC ruled that FirstEnergy's previous bailout proposal—which PUCO had approved a month earlier—may violate federal safeguards concerning transactions between public utilities and their unregulated affiliates. FERC blocked FirstEnergy's bailout scheme pending a federal review. Rather than submit its proposal for FERC review, FirstEnergy concocted a new scheme intended to bypass the FERC order. Although the bailout ultimately approved by PUCO is structured a bit differently, and today's order mentions grid modernization in passing, the fact remains that this bailout poses the same risk to customers that the FERC order sought to prevent.
"In this long-awaited and complicated decision, PUCO missed a critical opportunity to seriously focus FirstEnergy on the more diversified, cleaner energy future that tens of thousands of customers wrote the Commission asking for," said Dan Sawmiller, Senior Representative for Sierra Club's Beyond Coal Campaign in Ohio. "A few months ago, FirstEnergy took an important step in moving beyond coal when it announced closure of four units at its Sammis coal plant. With PUCO's decision now issued, we hope to be able to work with FirstEnergy to accelerate its path beyond coal and nuclear and toward new investments in clean energy, energy efficiency, and other modern grid initiatives like infrastructure for electric vehicles."
Today's order marks the latest development in a more than two-year effort by FirstEnergy to obtain a customer-funded bailout. Throughout that time consumer groups, industrial customers, independent power producers and environmental non-profits have united in challenging FirstEnergy's efforts as contrary to law and bad for customers. Challenges before the Ohio Supreme Court and FERC to the Commission's approval of the bailout are expected.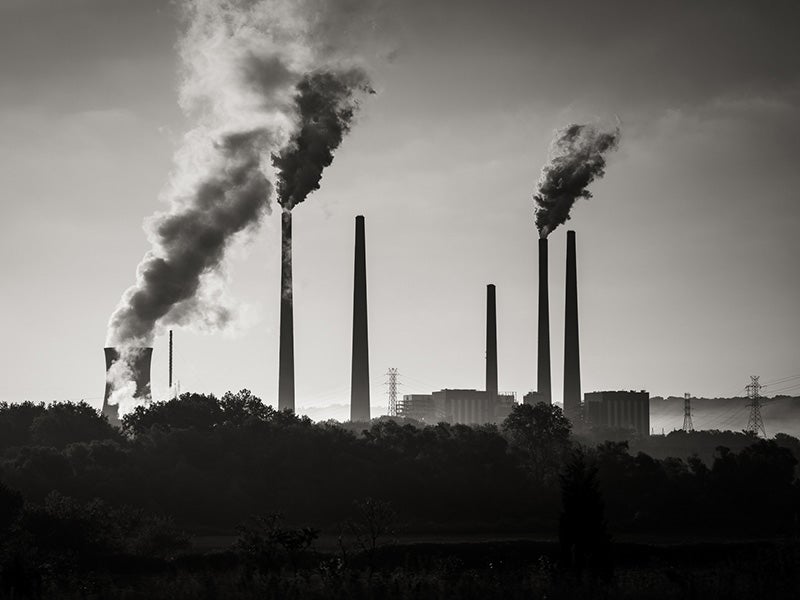 Earthjustice is the premier nonprofit environmental law organization. We wield the power of law and the strength of partnership to protect people's health, to preserve magnificent places and wildlife, to advance clean energy, and to combat climate change. We are here because the earth needs a good lawyer.