Oregon Coal Export Project on Columbia River Officially Dead
Victory
—
Morrow Pacific Project formally abandoned as appeal is dismissed
Jan Hasselman, Earthjustice, (206) 719-6512
,
Brett VandenHeuvel, Columbia Riverkeeper, (503) 348-2436
,
Cesia Kearns, Deputy Regional Campaign Director, Beyond Coal, Sierra Club, (503) 757-7546
,
Michael Lang, Friends of the Columbia Gorge, (971) 634-2030
Salem, OR
—
Last week, a legal settlement became the final nail in the coffin of the Morrow Pacific coal export proposal for Boardman, Oregon. At one point, there were six live proposals for coal export terminals in Washington and Oregon. After today, only one proposal remains to be denied.
Port of Morrow is located along the Columbia River.
The dismissal notice ends the appeals that were filed against the state after the Oregon Department of State Lands denied a key permit for the project.  Under the agreement, the Port of Morrow and the original project proponent—which abandoned the project last month—dismissed the appeals aimed at preserving plans for future coal exports. An Oregon administrative law judge was scheduled to oversee a two-week trial on the appeal starting next week. That hearing is now cancelled.
"Coal export from the Columbia River didn't make sense when it was proposed, and it makes even less sense today," said Jan Hasselman, an Earthjustice attorney representing Columbia Riverkeeper, Friends of the Columbia Gorge, and Sierra Club. "We applaud the state of Oregon for saying no to coal export and look forward to Washington State doing the same for the last remaining project at Longview."
"This project has been like a dark cloud over our county since 2011," said Darrel Whipple, who resides near the proposed project site in Columbia County. "I'm overjoyed to know that our economic and climate futures are no longer threatened by this coal export terminal and the carbon pollution that threatens our climate."
Last month, Lighthouse Resources, Inc. announced it was backing out of its Morrow Pacific Project in Boardman. The proposed terminal would have brought 8 million metric tons of coal to Oregon on barges through the Columbia River Gorge.
The only remaining coal export proposal in the Pacific Northwest is a proposed terminal in Longview, Wash. That proposal would handle 44 million metric tons of coal annually transported by 16 mile-and-a-half long trains running through the Columbia River Gorge daily.
The Longview project is under review by the County, State, and U.S. Army Corps of Engineers.  Public comment on the Army Corps' Draft Environmental Impact Statement runs through Nov. 29.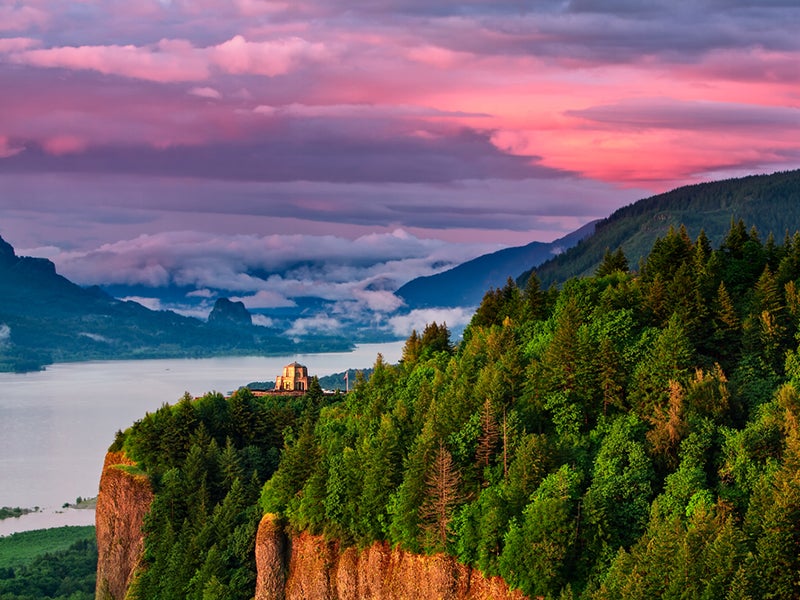 Earthjustice is the premier nonprofit environmental law organization. We wield the power of law and the strength of partnership to protect people's health, to preserve magnificent places and wildlife, to advance clean energy, and to combat climate change. We are here because the earth needs a good lawyer.