Public Should Be Protected From Power Plants' Toxic Pollution, Agency Confirms
Victory
—
EPA decision means life-saving protections will stay in place
Neil Gormley, Senior Associate Attorney, Earthjustice, (202) 797-5239
,
James Pew, Staff Attorney, Earthjustice, (202) 745-5214
Washington, D.C.
—
Today the Environmental Protection Agency reaffirmed that it is "appropriate" to place limits on emissions of mercury, lead, cadmium, hydrochloric acid, and other toxic air pollutants from coal-fired power plants, the largest source of toxic air pollution in the country. The decision means that protections that went into effect last April, which are already saving many thousands of lives every year, will remain in place. 
The EPA decision responds to a 2015 ruling by the U.S. Supreme Court that said EPA could not protect public health without first considering the cost to the industry. EPA has decided that the protections should stay in place because they will save lives and cut back toxic pollution from the nation's leading source, and because the cost is reasonable. Health benefits of the rule far outweigh the costs. 
One in 20 Americans is killed by air pollution, and coal-fired power plants have been a big part of the problem. These plants are the largest industrial source of toxic air pollution by far, responsible for 50 percent of total U.S. emissions of mercury, a potent neurotoxin particularly dangerous to children. Nearly 7 percent of all U.S. women of childbearing age—more than 4 million women—are exposed to mercury at levels harmful for fetal brain development. The standards will reduce mercury pollution from coal-fired power plants by 75 percent.
EPA's decision caps a regulatory process that has already dragged on for more than fifteen years. These health protections took effect last April, and are reducing Americans' exposure to toxic pollution right now. Yet some states and industry groups are still fighting these protections, hoping to allow power generators to turn off the life-saving pollution-control equipment they've already installed.
Earthjustice has battled for these protections in court for over fifteen years, side-by-side with a large coalition of clients and partners, and stands ready to continue the fight.
The following statement is from James Pew of Earthjustice:
"These health protections are already in place and saving lives. Keeping these protections is the right decision. Now it's time for the coal industry and it's political allies to stop their campaign of delay and obstruction, and put their resources toward making the air safer for all Americans—especially communities near power plants—that have already suffered far too long."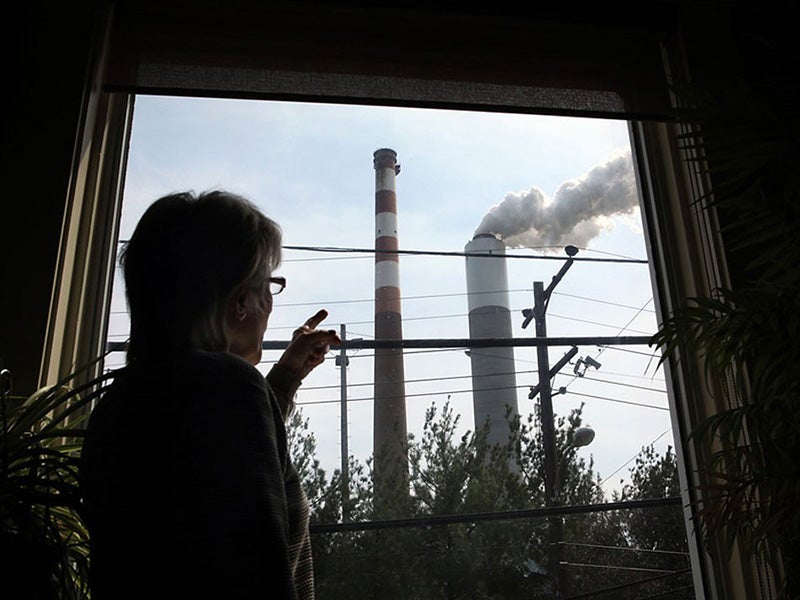 Earthjustice is the premier nonprofit environmental law organization. We wield the power of law and the strength of partnership to protect people's health, to preserve magnificent places and wildlife, to advance clean energy, and to combat climate change. We are here because the earth needs a good lawyer.