Earthjustice Condemns President Trump's Presidential Memorandum on Keystone XL and Dakota Access Oil Pipelines
Trump's action is legally questionable, anti-democratic, ethically suspect
San Francisco, CA
—
The following is a statement from Earthjustice President Trip Van Noppen in response to President Donald Trump's Presidential Memorandum today on the controversial and much-criticized Keystone XL and Dakota Access oil pipelines:
Frequently Asked Questions: The Standing Rock Litigation
Read the FAQ
(Last Updated: August 30, 2016)
"Earthjustice is honored to represent the Standing Rock Sioux Tribe in court as it seeks to protect its people's sacred lands and water from the Dakota Access pipeline. We are shocked and dismayed by today's news because it puts water for millions at risk.
"Four days after taking the oath of office, and three days after millions across the country and world marched in protest of his administration, President Trump appears to be ignoring the law, public sentiment and ethical considerations with this presidential memorandum aimed at resurrecting the long-rejected Keystone XL pipeline and circumventing the ongoing environmental review process for the highly controversial Dakota Access pipeline.
"This move is legally questionable, at best. And based on what we know about Trump's financial dealings  in the Dakota Access pipeline, it raises serious ethical concerns. In the case of the Dakota Access pipeline, Trump's actions are an affront to the Tribe and its Treaty rights especially since once again the tribes were not consulted before this action was taken.
"He should brace himself to contend with the laws he is flouting, and the millions of Americans who are opposed to these dangerous and destructive projects. We will see his administration in court."
Read the FAQ on the Standing Rock Litigation, Timeline, and Key Legal Documents
Read the White House document: "Construction of the Dakota Access Pipeline"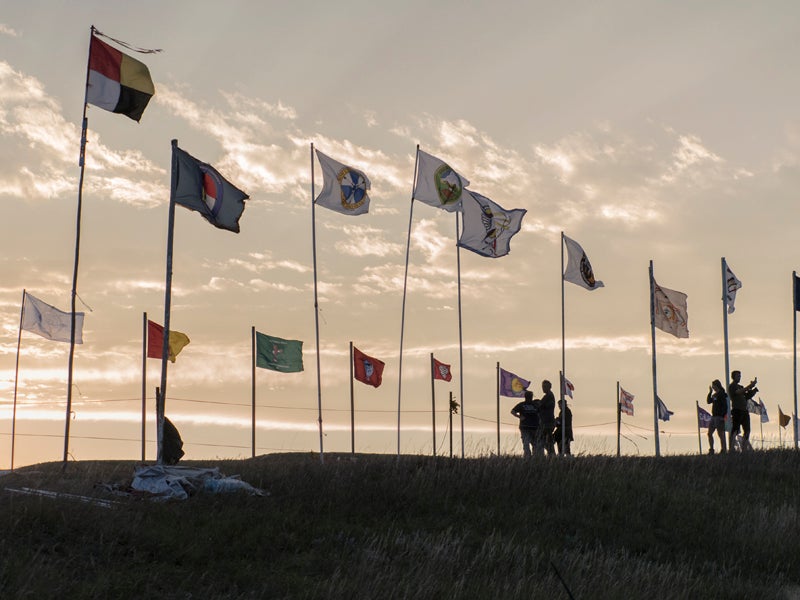 Earthjustice is the premier nonprofit environmental law organization. We wield the power of law and the strength of partnership to protect people's health, to preserve magnificent places and wildlife, to advance clean energy, and to combat climate change. We are here because the earth needs a good lawyer.