Earthjustice on Clean Power Plan Repeal Announcement: Corporate Polluters' Wish-List Indistinguishable From EPA's To-Do List
EPA Administrator Pruitt has shown he is willing to abdicate his duty to protect the American people
Washington, D.C.
—
Today EPA Administrator Scott Pruitt announced that he will sign a proposed rule to begin the process of repealing the Clean Power Plan, the country's first-ever federal carbon pollution limits for our nation's electric power plants, tomorrow. As co-counsel for Sierra Club, Earthjustice is part of the legal team defending the Clean Power Plan against lawsuits brought by fossil fuel interests and allied states. The following is a statement from Earthjustice President Trip Van Noppen on today's news:
"As millions of Americans are trying to recover from devastating hurricanes and wildfires, the Trump Administration is trying to dismantle our country's most important measures to combat climate change and attack the health benefits associated with them. It is an alarming failure of leadership and a profound affront to every person suffering in the wake of unprecedented disasters.
"This action reaffirms what has been evident from day one of this administration. Corporate polluters' wish list is now indistinguishable from the EPA's to-do list.
"But ignoring carbon pollution is not only disastrous policy, it's against the law. The Supreme Court has ruled three times that EPA must protect Americans from carbon pollution that is driving climate change, with devastating consequences. As the Trump administration tries to derail progress on climate change, we will hold them accountable in court.
"Meanwhile, there is a dynamic transition from fossil fuels to clean energy that is already underway in states and cities around the country. It will now be even more important for states to step up and cut carbon pollution as Scott Pruitt's EPA aggressively champions the nation's biggest polluters."
Para leer en español de click aquí.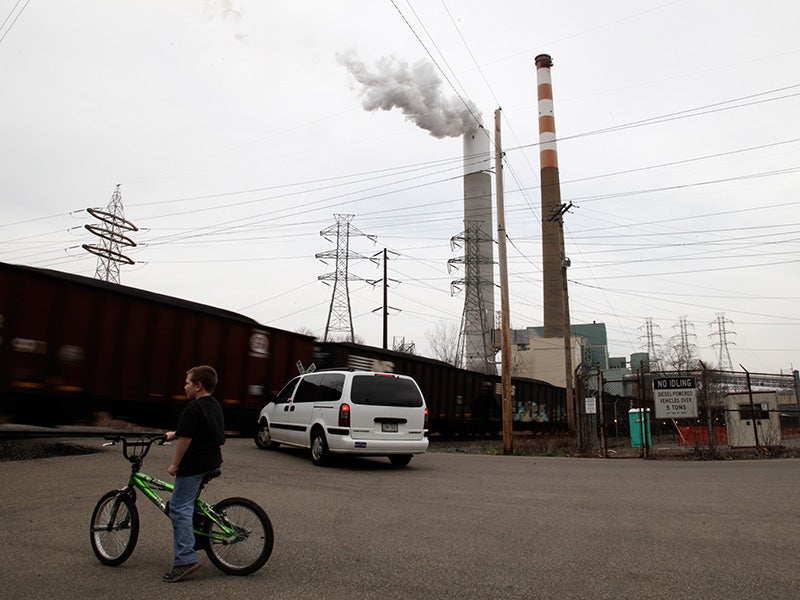 Earthjustice is the premier nonprofit environmental law organization. We wield the power of law and the strength of partnership to protect people's health, to preserve magnificent places and wildlife, to advance clean energy, and to combat climate change. We are here because the earth needs a good lawyer.