Earthjustice on EPA's Latest Clean Power Plan Gambit: Scott Pruitt's Stalling Tactics Are No Way to Respond to Our Urgent Climate Crisis
By repealing the Clean Power Plan and slow-walking a possible substitute, EPA Administrator Scott Pruitt once again sides with polluters against climate action
Washington, D.C.
—
As he actively pursues a proposal to repeal the Clean Power Plan, the first-ever federal limits on carbon pollution from our nation's electric power plants, today EPA Administrator Scott Pruitt announced he has not yet decided whether to even attempt to devise a substitute for the Plan. Instead, he merely said he will consider the issue, launching an open-ended process that could drag on for years. In the meantime, there would be no federal requirement for these highly polluting plants to cut carbon emissions.
As co-counsel for Sierra Club, Earthjustice is part of the legal team defending the Clean Power Plan against lawsuits brought by fossil fuel interests and allied states. The following is a statement from Earthjustice President Trip Van Noppen on today's news:
"Though the law says EPA must move forward to curb the carbon pollution that is fueling climate change, the agency is stubbornly marching backwards. Even as EPA actively works towards finalizing its misguided October proposal to repeal the Clean Power Plan, EPA today indicates it may not put anything at all in the Plan's place—or may delay for years and issue a do-nothing substitute that won't make meaningful cuts in the carbon pollution that's driving dangerous climate change. In the face of an urgent need to tackle an unprecedented climate crisis, this stalling will eat up time we simply can't spare.
"By slow-walking its legal duty to protect our climate, EPA panders to fossil fuel polluters at the expense of communities around the nation. Floods and wildfires supercharged by a warming climate are already causing major suffering for millions of people, and scientists tell us we must take decisive action soon if we are to prevent even worse impacts.
"EPA's misguided strategy not only fails to tackle the carbon pollution that is driving climate change, but also would produce 4,500 premature deaths each year from other pollutants the Clean Power Plan would cut. Now more than ever, states and cities must help make up for this federal intransigence by continuing to cut power plant pollution and lead the clean energy transition."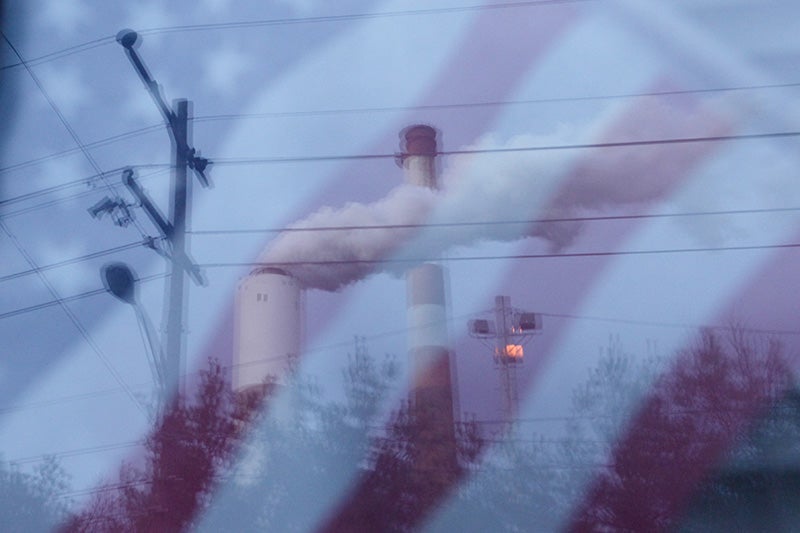 Earthjustice is the premier nonprofit environmental law organization. We wield the power of law and the strength of partnership to protect people's health, to preserve magnificent places and wildlife, to advance clean energy, and to combat climate change. We are here because the earth needs a good lawyer.