Earthjustice's President on Scott Pruitt's Confirmation as EPA Administrator
"We will fight in every court across the country when Administrator Pruitt tries to take a sledgehammer to the agency..."
Washington, D.C.
—
The U.S. Senate, along a mostly party-line vote of 52-46, has confirmed Oklahoma Attorney General Scott Pruitt as the next administrator of the Environmental Protection Agency (EPA). Donald Trump's pick to lead our nation's top enforcer of environmental laws will take office despite his open hostility to bedrock air and water protections like the Clean Air Act and Clean Water Act, his refusal to turn over state documents and answer straightforward questions during his hearing process, and his many conflicts of interest resulting from the 14 times he has sued EPA to fight public health protections.
Earthjustice President Trip Van Noppen issued the following statement:
"This is a sad day for our country, especially for those living in polluted neighborhoods who count on the Environmental Protection Agency for help cleaning up their air, water and land. Scott Pruitt is unfit to lead the EPA. We couldn't be more disappointed in the Senate's insistence on putting the interests of the polluters before the well-being of our communities.
"Earthjustice's mission remains the same: to protect the environment and health of all people. We have the law, the facts, the science and public opinion on our side. We will fight in every court across the country when Administrator Pruitt tries to take a sledgehammer to the agency charged with the protection of our air and water."
Use our main resource page for Pruitt's nomination
See highlights from Scott Pruitt's Senate confirmation hearing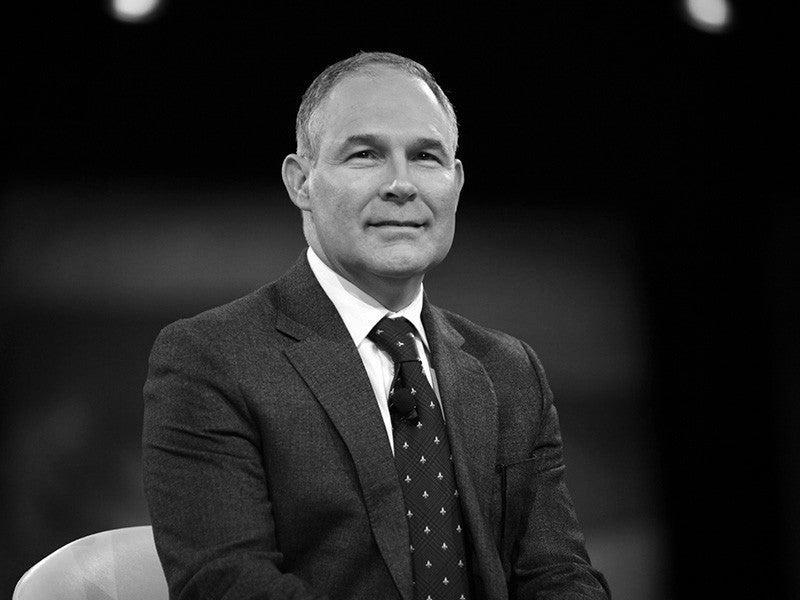 Earthjustice is the premier nonprofit environmental law organization. We wield the power of law and the strength of partnership to protect people's health, to preserve magnificent places and wildlife, to advance clean energy, and to combat climate change. We are here because the earth needs a good lawyer.