EPA Rewrites Rules Limiting Water Pollution from Coal Plants
Revised rule postpones compliance deadlines for critical pollution safeguards
Washington, D.C.
—
Today, the Environmental Protection Agency (EPA) announced that it is taking further action to delay critical public health protections for cleaning up toxic water pollution from power plants. The EPA first began efforts to roll back the power plant wastewater standards in April, when EPA Administrator Scott Pruitt suspended important limits on the amount of toxic pollutants such as arsenic, mercury, and lead that power plants are allowed to dump into our waters. The EPA action announced today would make a two-year delay of those public health protections a new part of federal regulations. During that two-year period, EPA intends to review the public health protections at industry's request to consider further delaying and weakening them.
A coalition of public health and environmental groups, represented by Earthjustice, has been fighting in the courts to oppose the new EPA Administration's attempts to delay and weaken the power plant toxic water rule.
"Coal-burning power plants are the number-one source of toxic water pollution in this country," said Earthjustice attorney Thomas Cmar. "We know that this pollution can cause brain damage in children as well as cancer. Today's action is a bold-faced gift to the coal industry at the expense of the health of families everywhere."
In addition to announcing the rule today, the EPA also filed the rule with the federal district court in Washington, DC, where public health and environmental advocacy groups have been pursuing a legal challenge to EPA's April action to suspend the toxic water pollution standards. The EPA stated in today's court filing that it intends to seek dismissal of the advocates' lawsuit now that the Agency has taken additional action to delay the rule.
The public health and environmental advocacy groups, which include Clean Water Action, Waterkeeper Alliance, and Sierra Club, now intend to ask the court to find that the EPA didn't have legal authority to put the protections on hold.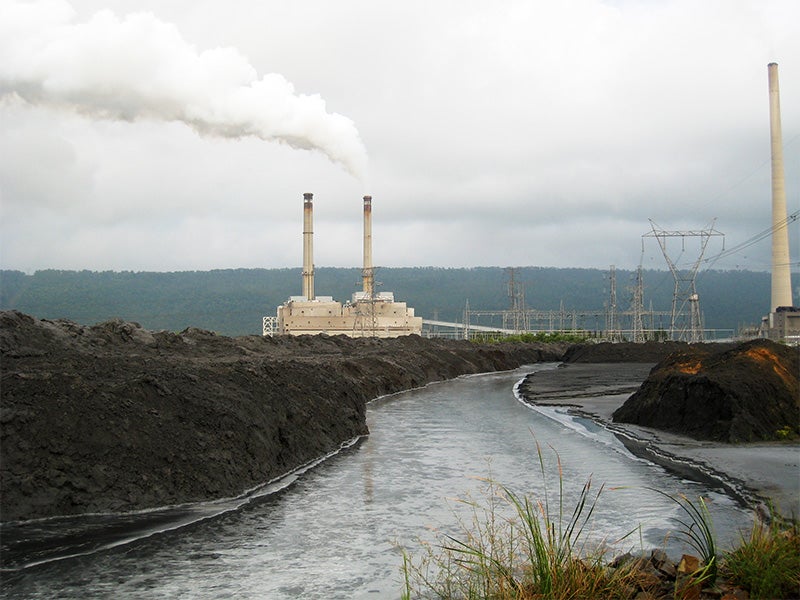 Earthjustice is the premier nonprofit environmental law organization. We wield the power of law and the strength of partnership to protect people's health, to preserve magnificent places and wildlife, to advance clean energy, and to combat climate change. We are here because the earth needs a good lawyer.