Lawsuit Filed To Prevent Hawai'i's Airport, Harbor Lights From Killing Endangered Seabirds
Bright lights at state-operated facilities continue to kill, injure rare birds
David Henkin, Earthjustice, (808) 599-2436
,
Maka'ala Ka'aumoana, Hui Ho'omalu i Ka 'Āina, (808) 346-5458
,
Marjorie Ziegler, Conservation Council for Hawai'i, (808) 284-3071
,
Brian Segee, Center for Biological Diversity, (805) 750-8852
Honolulu, HI
—
Conservation groups today filed a lawsuit against the Hawai'i Department of Transportation's for failing to address injuries and deaths of three species of critically imperiled seabirds caused by bright lighting at state-operated airports and harbors on Kaua'i, Maui and Lāna'i.
The Newell's shearwater is a threatened species and Hawaiian petrels and band-rumped storm petrels in Hawai'i are endangered species. The transportation department's failure to protect these native seabirds from harmful operations at its facilities violates the federal Endangered Species Act, according to the lawsuit filed by Hui Ho'omalu i Ka 'Āina, Conservation Council for Hawai'i and the Center for Biological Diversity. The groups are represented by nonprofit law firm Earthjustice.
The seabirds are attracted to bright lights, like those at the department's airport and harbor facilities. Indeed, those facilities are among the largest documented sources in the state of injury and death to the birds. The seabirds become disoriented and circle the lights until they fall to the ground from exhaustion or crash into nearby buildings.
On Kaua'i, which is home to most of the threatened Newell's shearwaters remaining on the planet, bright lights have contributed significantly to the catastrophic 94 percent decline in the Newell's shearwater population since the 1990s. At the same time, Hawaiian petrel numbers on Kaua'i have plummeted by 78 percent. Remnant breeding populations of the imperiled seabirds cling to survival on Maui and Lāna'i.
"Our ancestors depended on the 'a'o (Newell's shearwater), 'ua'u (Hawaiian petrel) and 'akē'akē (band-rumped storm-petrel) to help locate schools of fish, to navigate from island to island and to know when the weather is changing," said Kaua'i fisherman Jeff Chandler of Hui Ho'omalu i Ka 'Āina, which works to protect cultural and natural resources. "We filed this lawsuit because we've had enough of the Department of Transportation ignoring its kuleana (responsibility) to protect these culturally important creatures."
"The tragic deaths of these endangered seabirds were preventable," said Brian Segee, an attorney at the Center for Biological Diversity. "The Department of Transportation can't keep ignoring the Endangered Species Act. The department needs to do right by these amazing birds and improve conditions on the ground to offset the real harm caused over the years by these very bright lights."
Last October, the department abruptly broke off discussions with federal and state wildlife agencies regarding its participation in an island-wide habitat conservation plan to minimize and mitigate harm to the rare seabirds on Kaua'i.
"It is incredibly saddening to know how endangered these seabirds have become," said Marjorie Ziegler of Conservation Council for Hawai'i. "They are integral parts of our island ecosystem and native Hawaiian culture. We hope this lawsuit will finally spur our government to take the necessary steps to protect them."
The groups seek to compel the department to comply with its obligations under the Endangered Species Act to minimize and mitigate harm to the imperiled seabirds by securing incidental take permit coverage of its activities on all three islands. As required by the Act, on June 15, the citizen groups provided advance notice of their intent to sue.
"Our notice letter prodded the department back into talks over participating in the island-wide habitat conservation plan on Kaua'i," said David Henkin, an Earthjustice attorney representing the groups. "That's a good start, but talk alone will do nothing to save these rare and important animals from extinction. It's long past time for the department to take action, not only on Kaua'i, but everywhere in the state that its operations illegally kill seabirds."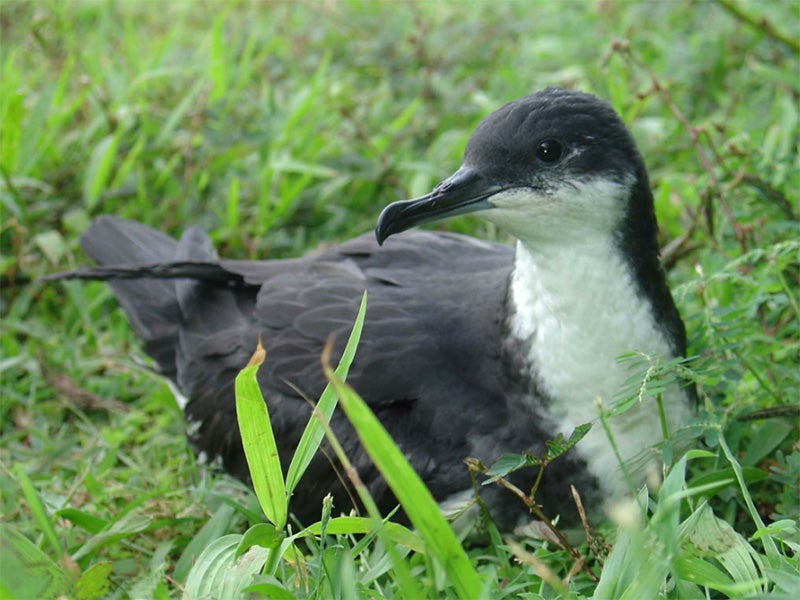 Earthjustice is the premier nonprofit environmental law organization. We wield the power of law and the strength of partnership to protect people's health, to preserve magnificent places and wildlife, to advance clean energy, and to combat climate change. We are here because the earth needs a good lawyer.