Settlement Reached on Utah Land Use Plans
Bush era land use and off-highway vehicle travel plans will be updated
Salt Lake City, UT
—
The Southern Utah Wilderness Alliance, The Wilderness Society, Earthjustice, and a coalition of eight other conservation groups, along with the Bureau of Land Management and off-highway vehicle groups have taken an important step to settle longstanding litigation filed in 2008 by the conservation groups which challenged six land use plans and off-highway vehicle travel plans completed at the end of the George W. Bush administration. The parties filed a proposed settlement agreement today in federal district court in Salt Lake City which will be reviewed by Senior District Court Judge Dale Kimball. Read a joint BLM-SUWA-OHV groups press release.
The plans at issue guide land management decisions across more than 10 million acres of federal public lands in eastern and southern Utah, including some of the nation's most remarkable red rock wilderness landscapes.
"This hard fought compromise agreement will focus BLM's time and resources on the places most at risk, said Stephen Bloch, Legal Director for the Southern Utah Wilderness Alliance. "We look forward to working with the OHV advocates and federal defendants to get this settlement agreement approved and in place so that BLM can turn its attention to the tasks at hand, including working with all stakeholders to minimize the impacts from off-highway vehicles on Utah's remarkable federal public lands."
"This proposed settlement is good news for Utah's iconic public lands, including the lands surrounding Arches and Canyonlands National Parks, Glen Canyon National Recreation Area, and Dinosaur National Monument," said Robin Cooley, Earthjustice Attorney representing the conservation groups. "BLM must take a fresh look at where it will allow off-highway vehicles to drive, this time with an eye towards protecting the very things that make Utah's redrock country so special—its wildness, opportunities for solitude, and irreplaceable archaeological sites."
"These amazing lands deserve thoughtful management for uses other than motorized recreation and oil and gas development, which are prioritized in the current plans," said Nada Culver, Director the BLM Action Center at The Wilderness Society. "We hope to get to work on updated plans and management decisions once the settlement is approved."
The settlement agreement sets out a schedule and process for updating travel planning decisions, reconsidering certain proposed land designations, and incorporating air quality considerations into management of oil and gas leasing.
The agreement is supported by the conservation groups, the off-highway vehicle group-intervernors, and the Bureau of Land Management. Other intervenors, including the Utah School and Institutional Trust Lands Administration and several oil and gas companies, do not oppose the agreement.
The following conservation groups are plaintiffs and parties to the settlement agreement: Southern Utah Wilderness Alliance, The Wilderness Society, Natural Resources Defense Council, Sierra Club, Grand Canyon Trust, National Parks Conservation Association, National Trust for Historic Preservation, Rocky Mountain Wild, Great Old Broads for Wilderness and Utah Rivers Council. The conservation groups were represented by attorneys from Earthjustice, SUWA, NRDC, and the law firm of Waltzer, Wiygul and Garside.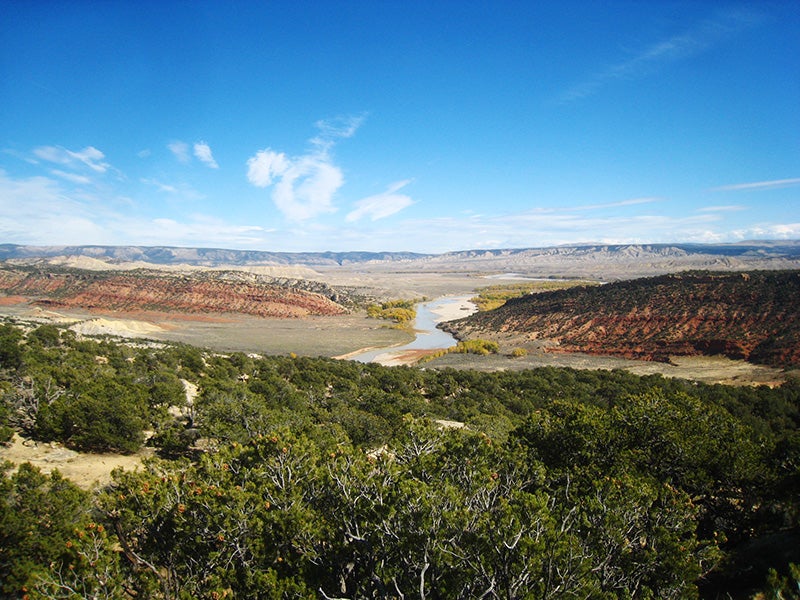 Earthjustice is the premier nonprofit environmental law organization. We wield the power of law and the strength of partnership to protect people's health, to preserve magnificent places and wildlife, to advance clean energy, and to combat climate change. We are here because the earth needs a good lawyer.