Trump Administration Defies Courts, Congress To Undermine Rules On Methane
Rules to prevent waste and cut air pollution and greenhouse gas emissions were to go into effect in 2018
Washington, D.C.
—
At the request of the oil and gas industry, the Bureau of Land Management today announced that it intends to ignore significant requirements of the Methane and Waste Prevention Rule enacted last year to control venting, flaring and leaking of methane from oil and gas operations on public and tribal lands.
The rule went into effect in January 2017 after the U.S. District Court in Wyoming rejected the oil and gas industry's attempt to halt the rule. The rule also survived a challenge from friends of the industry under the Congressional Review Act. But now in response to requests from two oil and gas organizations, the Trump Administration is giving industry a free pass from additional waste reduction measures that would have applied as of Jan. 18, 2018.  
"Once again the Trump administration is taking its marching orders from the oil and gas industry with no concern for public health and the environment, said Earthjustice attorney Robin Cooley. "Methane regulations are common-sense, cost-effective standards that reduce pollution while saving money. It is imperative that these rules go into effect, and we will be in court fighting every step of the way."

Chris Schneider for Earthjustice
Bob Arrington, at a drilling rig near his home in Battlement Mesa, Colorado. Read: Methane: A Dangerous Problem, An Easy Solution
The BLM announcement was made in a notice to be published tomorrow in the Federal Register. It states that the industry will not be required to comply with certain provisions of the rule.
The Methane and Waste Prevention Rule calls for reductions in the releases of methane and other air pollutants to protect public health, reduce greenhouse gas emissions and to ensure that taxpayers are fairly compensated for the value of the publicly-owned gas taken from public lands. It requires drillers to employ leak detection technology and to repair rigs that vent, leak or waste the gases, and to cut down on wasteful flaring of publicly-owned gas.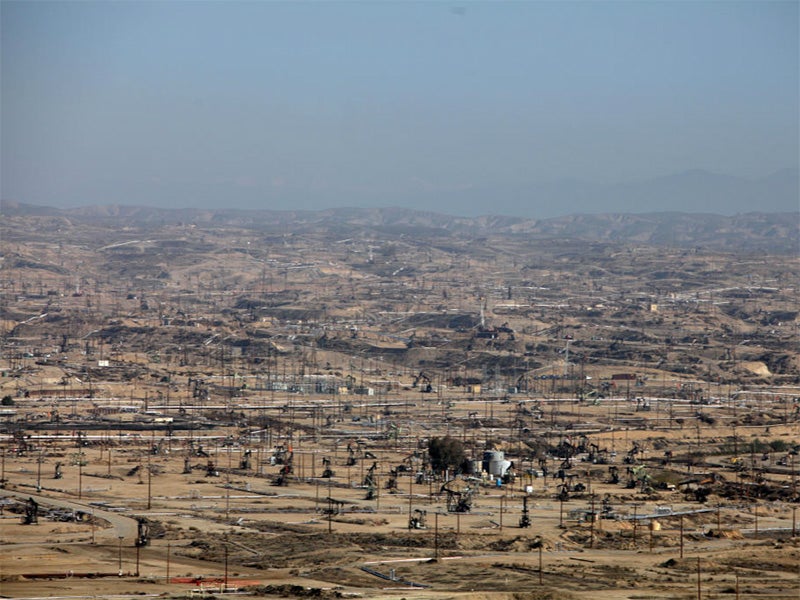 Earthjustice is the premier nonprofit environmental law organization. We wield the power of law and the strength of partnership to protect people's health, to preserve magnificent places and wildlife, to advance clean energy, and to combat climate change. We are here because the earth needs a good lawyer.