U.S. District Court Orders Obama-Era Rule Preventing Natural Gas Waste on Public Lands to be Reinstated
Victory
—
Judge says Trump administration illegally suspended rule without necessary public comment
Robin Cooley, Earthjustice, Staff Attorney, (303) 263-2472
San Francisco, CA
—
The U.S. District Court for the Northern District of California ruled today that the Trump administration illegally suspended the Obama-era rule preventing waste of publicly-owned natural gas on public and tribal lands.
"The Court FINDS and DECLARES that the U.S. Bureau of Land Management violated the Administrative Procedure Act, 5 U.S.C. § 551 et seq., when it issued a notice on June 15, 2017 . . . postponing the compliance date for certain provisions of the Waste Prevention . . . Rule . . . after the rule had already gone into effect," said Magistrate Judge Elizabeth Laporte in her ruling. "The Court hereby VACATES the Postponement Notice and ORDERS Defendants to immediately reinstate the Waste Prevention . . . Rule in its entirety."
What You Should Know About Methane

Video courtesy of FLIR Optical Gas Imaging
Read the explainer
The Bureau of Land Management's Waste Prevention Rule's commonsense and cost-effective protections require the oil and gas industry to monitor wells for leaks, repair faulty equipment, reduce noisy and wasteful flaring, and capture natural gas emissions instead of releasing them into the atmosphere.
It went into effect in January 2017 after BLM received extensive public input at public hearings and tribal meetings in New Mexico, Oklahoma, Colorado and North Dakota. BLM received more than 300,000 written comments that overwhelmingly supported the rule during a 74-day public comment period.
Interior Secretary Ryan Zinke suspended provisions of the Waste Prevention Rule in June without engaging in any public process.
"Venting and flaring methane at drilling sites wastes valuable public resources, costing taxpayers millions in lost revenue each year," said Robin Cooley, staff attorney for Earthjustice. "The Waste Prevention rule also has the same greenhouse gas benefits as taking nearly a million cars off the road each year and helps reduce the serious health hazards for surrounding communities."
Zinke's order to suspend the commonsense rule "unlawfully cut the public out," Cooley said. "It arbitrarily short-circuited the rule-making process, ignoring the concerns raised by thousands of people over the months-long public process. Judge Laporte reaffirmed the important role the public has in preserving natural resources and protecting public health."
Laporte's decision reinstates the Waste Prevention Rule and restores the rule's original compliance.
Earthjustice represents plaintiffs Fort Berthold Protectors of Water and Earth Rights, Natural Resources Defense Council, Sierra Club, The Wilderness Society, and Western Organization of Resource Councils.
Court Documents: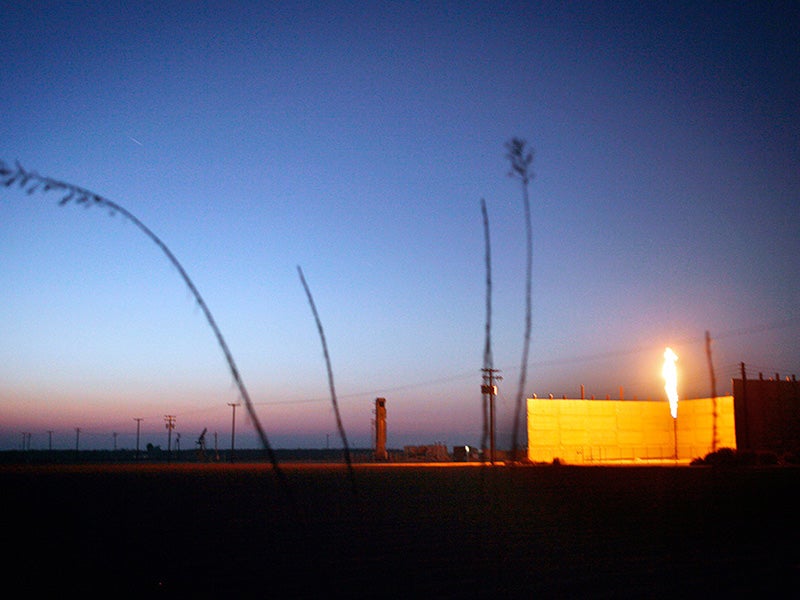 Earthjustice is the premier nonprofit environmental law organization. We wield the power of law and the strength of partnership to protect people's health, to preserve magnificent places and wildlife, to advance clean energy, and to combat climate change. We are here because the earth needs a good lawyer.